What are the best places for brunch in Atlanta?
Answers from Our Experts (5)
Weekends in Atlanta mean savoring your days off with a hearty brunch — and there's plenty of fantastic food to go around. With the recently opened Beltline walking and jogging trail, restaurants in Inman Park and Old Fourth Ward are packed come brunch, but it's worth it. The popular Two Urban Licks recently started doing brunch on Sundays, taking advantage of its stellar location right on the trail. With options such as watermelon salad with pesto and mozzarella (amazing), salmon chips (chef Todd Stein's spin on a bagel and lox), bronzed scallops (deliciously rich), and brisket empanada and eggs, this Old Fourth Ward eatery is a must for brunch; and on nice days, they open up the glass-paned garage doors that lead to the Beltline and the restaurant's bocce ball court.

If you're a fan of baked goods, head to Highland Bakery in Old Fourth Ward. There are a few other locations around Atlanta, but this is definitely the best. There's usually a line, but it's worth it. On a recent visit I had a sweet potato scone and the fried chicken benedict. It was simply amazing.

Another restaurant on the Beltline (if you can't tell, I'm a huge fan of the trail) that's great for brunch is Parish. It's part of the same restaurant group as Two Urban Licks and equally as delicious. It's a Southern-centric menu — think various benedicts, biscuits and fried chicken.

Virginia Highland is a great neighborhood to explore for brunch. A very popular choice (and you can tell by the wait) is Murphy's. Also specializing in Southern fare, this is a great spot for an upscale yet still welcoming brunch.
I recently visited Empire State South for brunch and almost instantly fell in love. Six visiting friends and I shared the mouthwatering pimento cheese with bacon marmalade appetizer served with bread. This was a great start to the meal, plenty for our group and I'd return solely for another bite. While the menu offered many great selections — hanger steak with kale, jalapeno, oats and hollandaise or lamb belly with rits, coddled egg and pickled ginger — I settled on the farm egg plate. The egg sat on crisp Carolina gold rice with an onion puree, brussels and salami cotto, and when broken, the golden yolk combined with the rest of the plate making for a succulent selection.
As a family, we go to Highland Bakery a lot because it's close to our house. We like the vibe. I'm thinking of opening The Spence for brunch because I love the service period for the meal.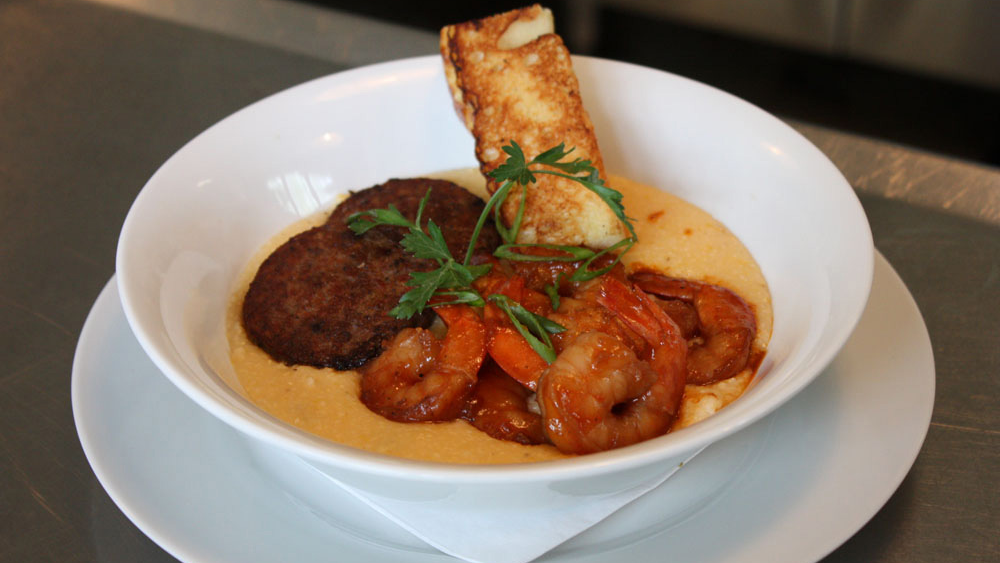 On any given Saturday or Sunday one can find Atlantan's eating a hearty brunch. Here are the best spots to do so.

Rosebud. In keeping with his @theangrychef Twitter handle, Chef Ron Eyester serves up a mean brunch all easily washed down by his famous Bloody Mary.

Sun in my Belly. The Kirkwood neighborhood gem, Sun in my Belly, has some of the best shrimp and grits in town. Though its lovely quiche of the day, and Challah French toast are tough to pass up.

Highland Bakery. The best place in the city for wholesome baked goods like divine cinnamon rolls and gorgeous muffins made from organic grains is Highland Bakery. The bakery also boasts some of the best cupcakes in town.

Canoe. The only thing that rivals Canoe's fabulous brunch menu is its view. Situated on the banks of the Chattahoochee River, this scenic spot is a staple in the city.

Murphy's. Longtime restaurateur Tom Murphy opened Murphy's more than thirty years ago. You can always expect a crowd huddled underneath the iconic yellow awning of Murphy's space on the corner of Virginia and Highland Avenues.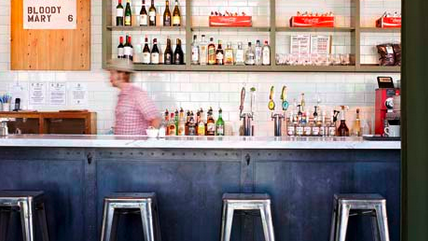 Brunch may well be the most important meal of the week. Here's where to track down the best places for it in Atlanta. A note: very few restaurants take brunch reservations, so be sure to get there early. You can always grab a bloody Mary while you wait— but do remember that alcohol doesn't start flowing until 12:30 p.m. on Sundays in our city.

Popular brunch spots in Atlanta include West Egg Cafe, Murphy's, and South City Kitchen. If you're looking for something different, head east to the Shed at Glenwood, where you can find bottomless mimosas, the restaurant's popular daily sliders, and dishes like the Shed Benedict, with fried green tomatoes, a poached egg, and hollandaise sauce on a house-made biscuit with roasted potatoes.

Kirkwood's Sun in My Belly is long on charm and even longer on delicious food. Get the hangover biscuit with sausage, a fried egg, avocado, Sriracha sauce, and smothered potatoes. On the first Sunday of every month, SIMB does a jazz brunch where guests can bring their own champagne to enjoy while dining. Another great biscuit can be found at Homegrown in Reynoldstown. Their comfy chicken biscuit comes open-faced with deep-fried chicken and sausage gravy.

Emory Village's Rise-n-Dine serves up everything from build-your-own omelets (with fillings ranging from the typical vegetables and cheese all the way to things like pierogies) to breakfast tacos and sweet potato pancakes. The sweet potato biscuit at Highland Bakery isn't to be missed, either, and neither are the house-made bagels at the General Muir, though the Jewish deli's smoked hash plate (crisped pastrami, potatoes, cabbage, peppers, caramelized onions, and eggs) is a worthy contender. For house-made bagels in a very casual setting, try the communal seating and table-service at Belly General Store in Virginia Highland.

An easy way to try the hard-to-get burger at Holeman & Finch is to order it at brunch, where it's available in a much larger quantity than the 24 that are served each night at dinner. And if burgers aren't your style, pancakes surely are, so do try the banana ones at Ria's Bluebird. Here's a tip: Get your name on the list, then walk over to Octane Coffee to grab a cup while you wait.