What is the locker room like at the gym at Four Seasons Hotel Boston?
Answers from Our Experts (2)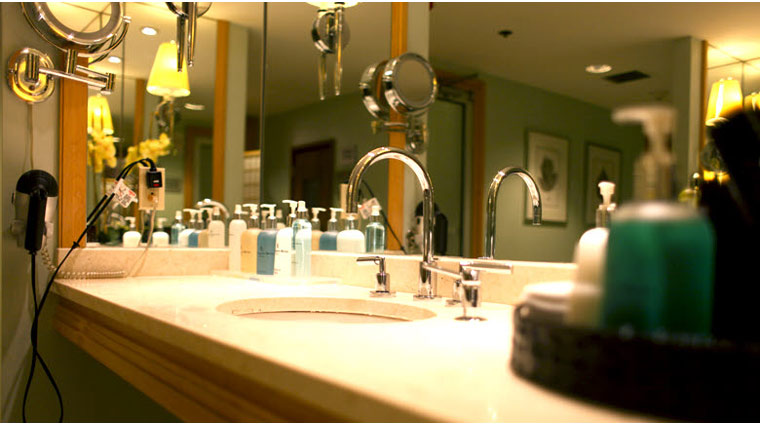 © The Five Star Travel Corporation
Escape the hustle and bustle in the tranquil oasis that is Four Seasons Hotel Boston's locker room. From the minute you walk into the locker rooms at Four Seasons Boston, you're suddenly calmed by the overwhelming smell of eucalyptus, which is used in the steam room. Both the men's and women's locker room have a sauna and steam room, as well as showers, toilets and lockers for use. The locker rooms are small (only one quadrant of lockers and no seating area), but it's perfectly functional and offers a bit of respite if you need a break. If you choose to relax post-workout, slip into the provided robe and slippers. Both locker rooms are also equipped with shampoo, conditioner, hairspray, body washes and soaps. If you forget anything (like razors, shaving cream, flip flops or hairbrushes), the health club concierge can provide them for you.
The spacious locker rooms are fully equipped with lockers and luxury changing spaces. Towels, slippers and robes are offered to our guests. To enhance relaxation, the men's and women's locker facilities each offer a dry sauna and steam room.