What is the interior design of Menton?
Answers from Our Experts (1)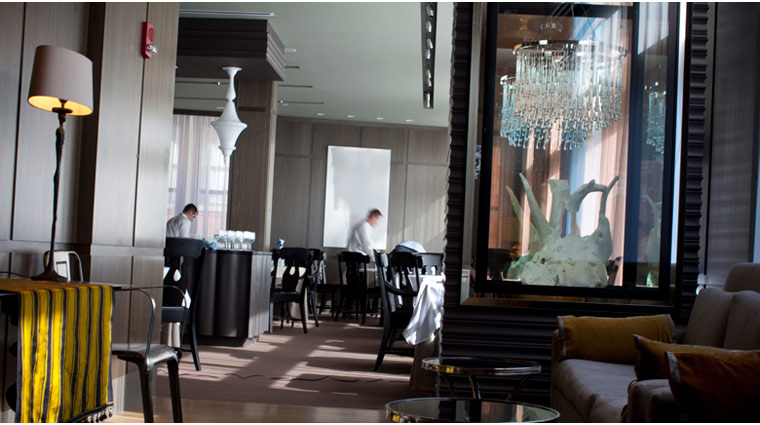 ©Menton
Menton's interior design, with hand-painted wallpaper of a gold-toned tropical-safari-like rainforest along the back wall, sets the tone for your dining experience. Against the mural, you'll find gold throw pillows in the seating area, white Grecian-inspired wall art and stunning crystal chandeliers. Take a few steps into the dining room and sit among the silver wall art, which are reminiscent of the mist that might fall in the gold-colored rainforest motif. The dining room area adds a taupe palette in the seat cushions and in the floor, subtly connecting the entire restaurant in a single color. Hand-blown Murano crystal vases from Venice are perfectly placed on high tables in the middle of the space, playing off the Austrian crystal art positioned throughout the Five-Star restaurant. The mood at Menton is calm, serene and inviting, and offers a bit of tranquility after a hectic day.