What are five things I should know about Mooo?
Answers from Our Experts (2)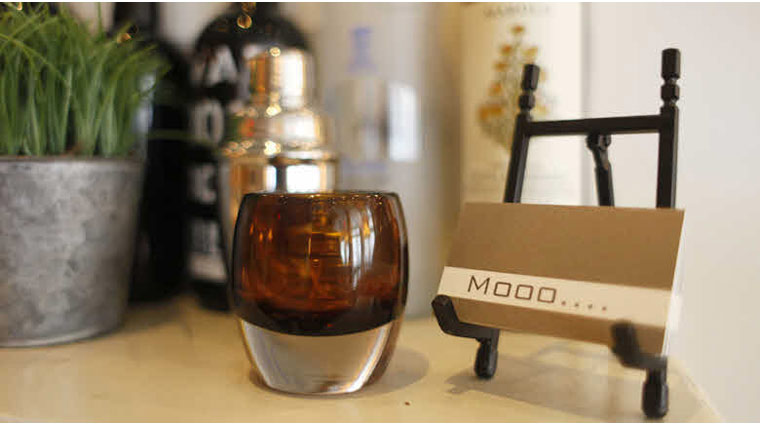 ? The Five Star Travel Corporation
You'll be greeted at Mooo by the smell of fresh-baked rolls, peppered steaks and the refreshing sound of ice being shaken in a tumbler — the better to administer a perfectly chilled martini. Once you've taken a seat, however, you'll have a hard time leaving. Mooo is more than a steakhouse — it's a social spot. There are a few other things you should know about it.

1. Bar area. The bar area at Mooo is one of the highlights of the restaurant. Anchoring the front of the space, the bar fills up almost every night of the week with people dining barside and quaffing cocktails before they're seated in the main dining room. If you want to just nibble at the bar rather than wait for a table, there's a separate bar menu with options like a grilled chicken club to oyster stew and a New York sirloin.

2. Wine dinners. Mooo hosts wine dinners throughout the year that feature a particular vintage or vineyard, combined with a four- or five-course meal. These dinners give you the chance to chat with Mooo's chef, as well as some local vintners. The wine dinners are typically $150 per person, but they can fluctuate based on the type of wine being served.

3. Menus. Mooo has two menus: one for the main dining room and one for the bar. The bar menu has à la carte appetizers and entrees; the main menu is mostly à la carte, so you will choose your steak and then your sides, and pay for each separately. Of course, Mooo has more than just steak (its name notwithstanding). The menu changes seasonally to spotlight different fresh seafood specials and change up the appetizers. There is no set kids or allergy-specific menu, but the kitchen is superb at accommodating just about any request.

4. Wine cellar. At one point, the cellar provided all the wines for the restaurant and its adjoining XV Beacon hotel, but it now functions only as the steakhouse's private dining room. If you host a private affair or attend one of Mooo's wine dinners, then you'll be lucky enough to experience the wine cellar's singular ambience.

5. Prix fixe dinner. On Sunday and Monday nights, Mooo offers a three-course prix fixe menu for $45, which doesn't include tax or gratuity. The courses usually highlight the most-requested items from the menu (e.g., tuna tartare, a 12-ounce choice sirloin and the bananas foster), or the specials of the day.
Five things you should know about Mooo are:

1. We dry-age a few of our meats at our off-site aging room.

2. The steakhouse has won a number of awards.

3. We have an intimate Wine Cellar that hosts dinners up to 36 guests (seated).

4. Our wine list is recognized annually by The Wine Spectator.

5. Mooo is open year round, including all holidays.