What are the five best things to see and do in Boston?
Answers from Our Experts (5)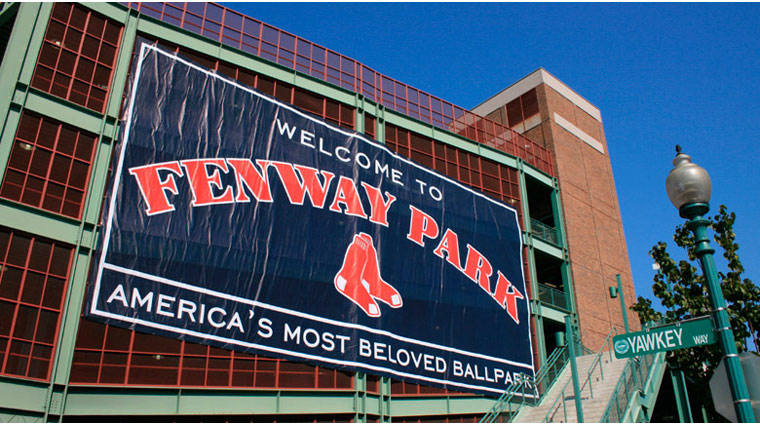 ©iStock_vivalapenler
Boston may be a small city, but it is filled with endless sites and activities. Whether you're here to taken in historical sights or feast your way through the wide variety of cuisines and restaurants you'll find here, the list of things to see and do in Boston is long. Here are five of our favorites:

1. Take a stroll. Boston is one of America's most walkable cities (and you might miss something if you're traveling by car) so ditch your wheels and hit the pavement. Begin with a cruise down Newbury Street for some of the best shopping around. The shops closest to the Public Garden tend toward luxury fashion and jewelry (think Chanel and Cartier), while those at the Massachusetts Avenue are decidedly more entry level (including independent music store Newbury Comics and Urban Outfitters). In between is a mix of mass market fashion (Banana Republic, True Religion, American Apparel) and independent boutiques.

2. The Esplanade. One of Boston's most delightful sights is actually free. The Esplanade is a swath of green space that skirts the Charles River for miles offering jogging paths, ball fields and picnic spots.

3. The Freedom Trail. Boston's famed features 16 official sites spread along a 2.5-mile trail marked by red bricks embedded in the sidewalks. If you stick to the trail, this attraction is also free (though entering some of the historic buildings will cost you a buck or two).

4. Fenway Park. This legendary spot is more than a baseball stadium, it's a temple to America's favorite game. Even if you're in town when the Red Sox are off-season, you can take a tour of this grand old ballpark, built in 1912 and lovingly restored. (Though you'll have to wait until the Boys of Summer are in residence to sample a famous Fenway Frank.)

5. Faneuil Hall Marketplace. One of the city's top draws, Faneuil Hall is filled with restaurants, shops and kiosks (if you're looking to pick up a souvenir, this is the place to go). But this historic site is more than just a place to buy a keychain: The hall is remembered as the site of town meetings that produced the policy of "no taxation without representation."
The five best things to see and do in Boston are:

1. Meander the streets of Beacon Hill, where the underground railroad was harbored and visit our senator and the famous writers who live in Louisburg Square. Take a photo of Acorn Street — the most-photographed street in the U.S.

2. See the Boston Skyline view from the Longfellow Bridge or the view from the Prudential.

3. Walk the Freedom Trail experience daily Boston life and history at the same time.

4. Attend a live professional sporting event at Fenway Park or the Boston Garden.

5. Visit our Italian district — the North End — for a cappuccino and cannoli.
1. My first stop is usually Sofra, for food. Sofra bakery, right on the border of Boston, Watertown. That is a must on the to-do list.

2. Second is usually Lekker Home and walking around the South End stores, Hudson and Michelle Willey.

3. If you're here on the weekend, then I'll take you to the SoWa market, a little free market.

4. And sometimes, if you're here on a Friday night and it happens to be the first Friday of the month, then I'll take you to the art studios down on South End.

5. And then I always take them to the I.C.A. [We go to] Louis Boston for shopping.

I do occasionally take them on the sort of nighttime Irish liquor tour. The Quencher. You double park the biggest car you have, with flashers on, and you ask them to make a martini and they don't know how and they're like, "Come here, love, you make it. Here, you make it." Then you turn the jukebox on and you smoke cigarettes inside. That's always fun.
1. That new wing at the MFA, I think is spectacular.

2. Definitely check out the waterfront, especially the new wharf and also the ICA over there.

3. The North End. Every time I'm there I think "why don't I come here more often?"

4. I think Harvard Square and Harvard really speaks of New England and where we live.
1. Red Sox game. Go to La Verdad, sit outside, have fantastic soft tacos or tortas. Have a couple of margaritas, then go to the game. And of course, if the Red Sox win, you go back; if the Red Sox lose, you go home. And if you don't want Mexican, go to Game On!, you're right there. It's literally part of Fenway and also good bar food and great drinks. By the way, if you can't get into Fenway, you can go to Bleacher Bar, which kind of gives you a sense that you're in Fenway. And you always have to stop by the sausage guy after the game. Extra onions and peppers, please.

2. A Celtics or Bruins game. You have to go to the Garden, which is what I still call it. You've got to go to the Pallotta sisters, right? Nebo is the same type of thing [as La Verdad] — before for a quick bite and afterward to celebrate. I go for the Celtics and the Bruins equally. But Nebo is fantastic; it's so convenient because it's right there. They have a decent gluten-free pizza and I think their pastas are fantastic. When we're up at the Garden, we're up on the top floor and the beers are cold and the dogs are hot. You can't get anything better than that — especially watching the Bruins making it to the Stanley Cup.

3. Chinatown. I probably shouldn't mention it because it's getting so busy. But there are two places: China Pearl for dim sum. For me, the don't-miss is the braised chicken feet, but that's not going to be a don't-miss for a lot of people. I love the translucent dumplings filled with pork, garlic, chive and shrimp. They have this dim sum cart with a griddle, so you they cook it tableside. Down the street on Beach Street is Gourmet Dumpling House, which has the best dumplings. One of the house dishes is this sliced fish Szechuan-style and it's the spiciest thing you've ever eaten, but it's delicious. Then a third place I love is Shabu-Zen — fun, communal place to go. You cook your own food in a hot broth. Get the Korean kimchi broth — it's the best they have.

4. Canobie Lake Park. It's fun. My kids love it for the waterpark. That one luge that gets you all wet. It's the more casual Six Flags. Nothing's wrong with Six Flags, but for more low key.

5. Museum of Science. We go to it at least four to six times a year, as we do the aquarium. Those are two must-go places if you have kids — or adults. They're fun, but they're educational. It's certainly good to know more about how the world works and it's certainly important to know how the sea works. I think that's where the aquarium does an amazing job — they really do educate, in a non-boring way, how important it is to take care of our seas.