What is the one must-do activity when visiting Buenos Aires?
Answers from Our Experts (2)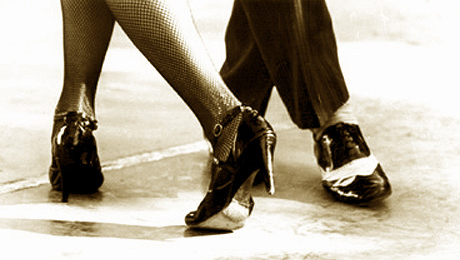 Experience Tango!

This worldwide known dance, original from Rio de la Plata basin, was declared by Unesco as part of humanity's intangible cultural heritage. Developed by the lower classes and then danced by everyone, this intimate and elegant dance can be experienced in many ways.

Tango shows
There's a reason why they're called shows: costumes, live music, drama and sensuality are some of the ingredients of this approach to tango. There's a broad variety of shows, going from traditional to contemporary dancing, big to medium sized theaters to small cafe-like restaurants. Most of the shows will give you the option of having dinner (which takes place before the actual show) or just drinks during the performance, everyday. Transportation is usually included for most hotels (return). You should allow a good three hours if having dinner or two for just the show.
I suggest you have a talk with your concierge about your knowledge and interest in tango for an appropriate recommendation.

Milongas
Where locals actually dance! Starting late in the evening (usually after 10.00pm, though you might find matinees during the weekend), attending a milonga doesn't mean you have to dance, in fact, locals are used to meeting tourists who want to experience another approach to tango and just admire the dancers from a (not so) distant table. You might not see costumes, and live music is not always the rule, but the local flavor of seeing different generations dancing to tango is what makes this experience so charming. Venues go from elegant cafes to simpler dancing halls to cultural centers.
In opposition to tango shows, milongas do not take place everyday, what's good today might not be open tomorrow, so talk to the concierge for a recommendation depending on which exact day you want to go. Reservations are usually not necessary and since milongas last for a few hours, you have the freedom to stay for as long as you like. If food is served, it's usually snacks.

Lessons
Want to give it a try? Tango may look quite difficult to dance, but learning the basic 8 steps (and playing around a little bit) is not so challenging. You can go for a group lesson for beginners or a private one. In fact, milongas are often preceded by a lesson, so you learn first and you practice after, and trust me on this: porteños (a common term for people from Buenos Aires) are always delighted to take a newbie to the dancefloor!
As mentioned before, tango is for everyone, so no matter your age, knowledge or marital status, we like to see foreigners give it a try. Lessons for same-sex couples (or even single and looking) are also an option, when we say for all, we mean it.

Tango can also be seen on the streets of Buenos Aires (on pedestrian street Florida, on Caminito in La Boca, by the antiques market in San Telmo every Sunday) and if you're ever in Buenos Aires in August, check the dates for the Tango festival and world championship which offers shows, milongas and the chance to see the competition, usually for free, and for everyone.

Make Tango part of your experience while in Buenos Aires, there's plenty of options to discover it, your way.
Buenos Aires is a tirelessly lively city offering countless activities for those of all ages and interests and at all times of day. The number one must-see place is the Recoleta Cemetery, so the one must-do activity is taking time to aimlessly wander its hushed rows. With larger-than-life, ornately carved mausoleums and a roster of who's who of all of Argentina's most powerful through history, there is always more to see.

The cemetery is only open during daytime hours, and for obvious reasons it is best to visit when the sun is shining. While the cemetery would impress even someone uninterested in a history lesson, it is most rewarding to learn a little along the way, whether with a self-guided tour or group one.