Where is the best shopping on Cape Cod?
Answers from Our Experts (2)
The Village of Chatham is the best place to shop in Cape Cod. Located just three miles from the resort, a complimentary shuttle service is offered to take you to and from Chatham. There are stylish boutiques, galleries, antique shops, children's shops, restaurants and coffee shops on the village's charming Main Street.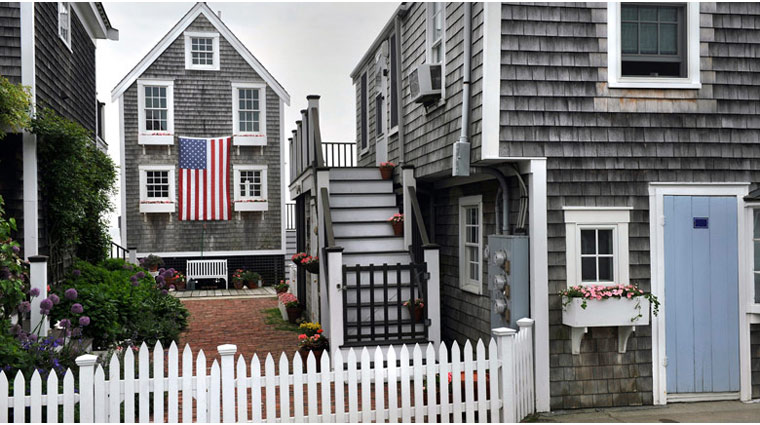 ©iStock/oversnap
Whether you're looking for a classic souvenir or a distinctive piece of original artwork, you'll find it while shopping on Cape Cod. Throughout the Cape you'll come across candle makers, carpet weavers, glass blowers, antique collectors and even a few trendy designer clothing boutiques that are unique to the area. There are simply too many shops to name here — Cape Cod is a large area — but there are a few towns to start your exploration of the best and most unique shopping on Cape Cod.

Chatham: Chatham's old-fashioned, tree-lined Main Street is a favorite of locals and guests, thanks in part to its quaint appeal and its collection of trendy boutiques. You'll find everything from old bookstores and apothecaries, to designer shops and jewelry stores. Don't miss a stop into In The Pink, for preppy Lilly Pulitzer clothing, or the Chatham Glass Company, where you can watch artists blow glass in the studio, and then purchase a few pieces for your home.

Provincetown: Located at the very tip of Cape Cod, Provincetown is the Cape's most artsy district, featuring everything from surplus stores to candy shops and streets lined with artists' galleries. Head to Provincetown for the day and walk Commercial Street — a 3-mile strip of stores, shops, boutiques, lofts, galleries and studios, that offer everything for sale and in some cases, will create unique things while you wait.

Hyannis: The Cape's most modern town, Hyannis is larger than most of the Cape's sleepy beach towns, with a few strip malls, museum stores and tackle shops lining the roads into downtown. Ferries to Nantucket and Martha's Vineyard leave from Hyannis, and so its downtown area is the place to go to occupy your time before catching your boat by browsing in the many gift shops, clothing boutiques and book stores.