What should I pack for a trip to Charleston?
Answers from Our Experts (2)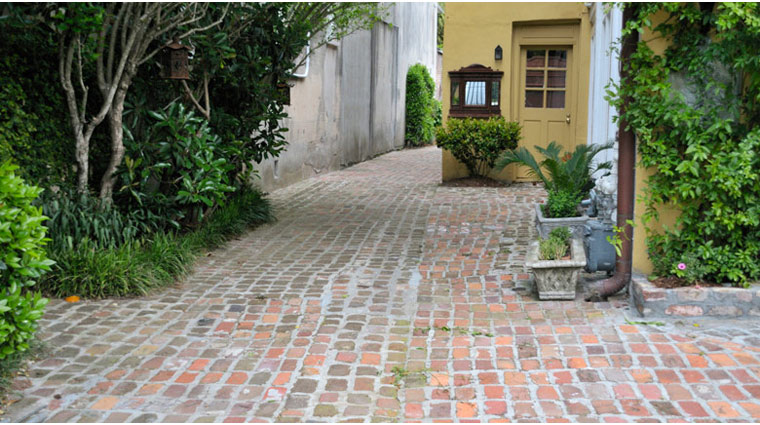 ©iStock/rivernorthphotography
Packing for a trip to Charleston depends on the time of year of your visit, but it's always smart to bring a raincoat or umbrella. It never rains for long in the Lowcountry, but the sub-tropical climate means that quick showers can come at any time.

In the summer, bring at least two bathing suits so you'll always have one dry — that hotel pool or salty ocean will seem even more appealing after a few hot hours in the sun. Around downtown, typical attire for men includes khaki pants or shorts, a collared polo shirt, and loafers or flip-flops. Women stay comfortable in sundresses and hats with large brims for plenty of shade. With Charleston's mixture of ancient alleys and cobblestone walkways, it's not an ideal city to navigate in high heels, but you'll find people do dress up for dinner, so make sure to look sharp.

Even if you don't anticipate cold, bring a light jacket for the evenings, when the near constant breeze off the harbor can make even temperatures in the 70s feel nippy.

Charleston's Market District and King Street are famous for their local boutiques, so it's likely that you'll return home with your suitcase more full than when you arrived.

Charleston, South Carolina is by far one of the quaintest towns in the Southeast. We're certain you'll enjoy your visit. Here's what you should bring along for the ride:

1. Stylish walking shoes. You'll want to walk the charming streets of Charleston to get a closer look at the gorgeous architecture. The homes on the Battery, in particular, are sure to draw you in for a long gaze, so driving simply won't do. Slip into a pair of comfortable walking shoes — perhaps boat shoes, to fit in with the natives of this seaside town — and hit the pavement (and cobblestone).

2. Sundresses and shorts. Like many cities in the Southeast, Charleston is not just hot but ultra-humid in the spring and summer. Sticky weather calls for light and breezy clothes (trust us), which is why you'll see so many of the native ladies wearing sundresses. Join the crowd, girls, and don a muted sundress during the day — and also out to dinner and drinks at night. Guys, bring your khaki shorts.

3. Your swimsuit. One of the most wonderful things about Charleston is that it's so close to the beach. Folly Beach, Sullivan's Island and Kiawah are each a mere 20 minutes or so away from the city, so you should definitely pay a visit to the ocean.

4. Your camera — or your phone, that is. If you're a first-timer to Charleston, you'll be transfixed by all the intricate details of Charleston's historical architecture. Don't be surprised if you start snapping images of potted lemon trees on porches, ornate columns and wrought iron balconies. It's all just so pretty.

5. Your appetite. Charleston is known for its rich, low country fare, and you need to experience it. Nix the diet and dig into a deep plate of spicy shrimp, Andouille sausage and grits — not to mention fried hominy and hush puppies. It's worth it.