What's the best time to visit Charleston?
Answers from Our Experts (4)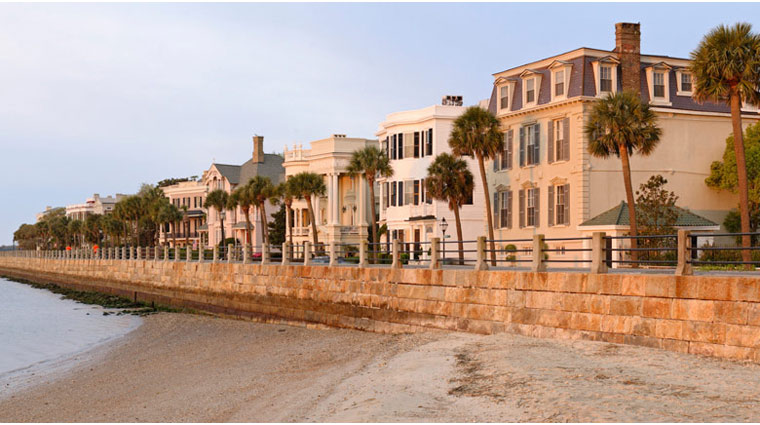 ©iStock/sgregponosian
The Lowcountry is blessed with a sub-tropical climate, meaning Charleston has mild winters and hot summers. Tourist season peaks in May, for good reason — although the midday air temperature is still comfortably in the 80s, the water is warm enough for swimming and the evenings are cool.

Charleston's beaches stay busy through September, despite sweltering and sticky July and August days. If you visit in mid-summer, allow time for afternoon rests and trips to the beaches. Fortunately, the long days allow for pleasant evening activities, from sipping drinks by the water to walks downtown.

Winter nights rarely freeze in Charleston, although February and March bring their share of frost. Those who make the trip this time of year are rewarded with major attractions virtually free of crowds. The flowers may not be in bloom yet, but having Middleton Place or Magnolia Gardens all to yourself is priceless.

The weather is at its absolute best in Charleston in the spring — July and August can be quite hot and humid, though you always have the ocean waters at beaches like Folly and Sullivan's Island to cool you down. But weather aside, you can plan your visit around some of the city's happenings, too. The Spoleto Festival runs for two weeks every May/June and features a huge lineup of performances and exhibitions to catch at venues all over the city, giving you a great look this seaside town. You can take in everything from opera to theater to music to dance, as well as sit in on artist talks and view special art exhibits. Venues for Spoleto include College of Charleston's gorgeous Cistern Yard — canopied by oaks with hanging moss — and Middleton Place, a historic plantation set on the marsh just outside the city with a maze of gardens and sheep that graze on huge swaths of open grass. Besides Spoleto, the Cooper River Bridge Run, a 10K that takes place each April, also draws visitors to the city. The race leads runners across the city's new, super-sleek Cooper River Bridge and into the historic downtown streets. The best part is that after you run the race, you can visit one of the Charleston's many fantastic brunch spots for a well-deserved breakfast (we recommend Hominy Grill). If you're looking to visit Charleston during the holiday season, you might plan your stay (try Charleston Place hotel) to coincide with the night-time Christmas Boat Parade at the beginning of December. Stand on the edge of The Battery and watch every kind of boat imaginable — including kayaks — float by, decorated in creative displays of holiday lights. Meanwhile, behind you, the lovely historic homes of Charleston are decked in their own classic holiday displays. It's a fun and memorable way to begin the season.
The months between March and the beginning of May when it's not too hot is when you want to be outside. As soon as it hits 90 degrees, Charleston is hot, muggy and sticky. November to March, I want to work in the kitchen because it's not too hot in the kitchen.
I think late spring. First, there's the really beautiful vegetables: English peas, asparagus. Around that time, we also have soft-shell crabs, so it's really just a wonderful time to eat out and do social things. But there's also this sort of energy in the kitchen. Everybody is excited about cooking green things and more fruits and vegetables. That's my favorite, and the weather is just perfect. It's absolutely perfect.