What is involved in The Peninsula Chicago's turndown service?
Answers from Our Experts (2)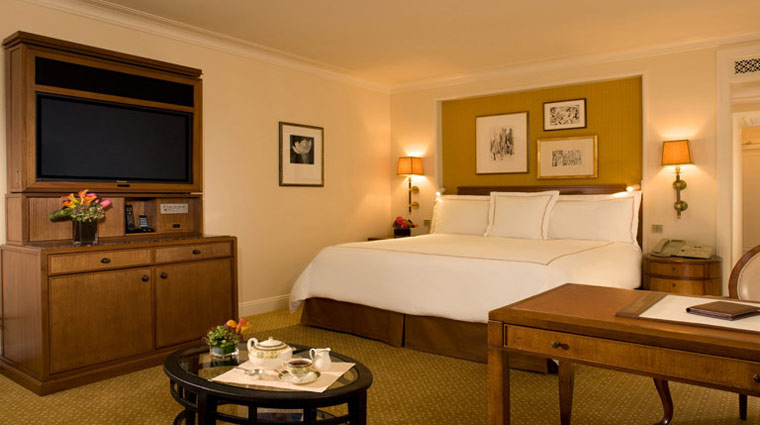 © ThePeninsulaChicago/VFMLeonardoInc
At The Peninsula Chicago, turndown included some expected services as well as some thoughtful enhancements. When we stayed recently, we returned to find the room and bathroom had received a general refresh; the bed linens were smoothed out and the decorative covers stored discreetly away. The curtains were drawn and the lighting had been dimmed to a subtle "ready for bed" glow. A bottle of mineral water and a glass were left bedside and the TV remote with channel guide were placed within easy reach. Some soft mood music hummed gently in the background, and housekeeping left a newsletter on our bed listing the Forbes Travel Guide Five-Star hotel's activities for the following day along with a breakfast menu. After we slipped between the soft sheets, there was little left for us to do other than simply switch off the lights and close our eyes; though we're certain if asked the staff would have come up to do this for us, too.
The turndown service involves mood lighting, soothing music to create a relaxing atmosphere, turning down each bed, closing the drapes and sheers, bottled water, slippers and a mat, which is positioned bedside. The breakfast menu is placed on the bed. The staff will clean the room, replenish amenities, and leave our Daily Occasions, a newsletter for the following day.