What is the best way to see Chicago in two days?
Answers from Our Experts (4)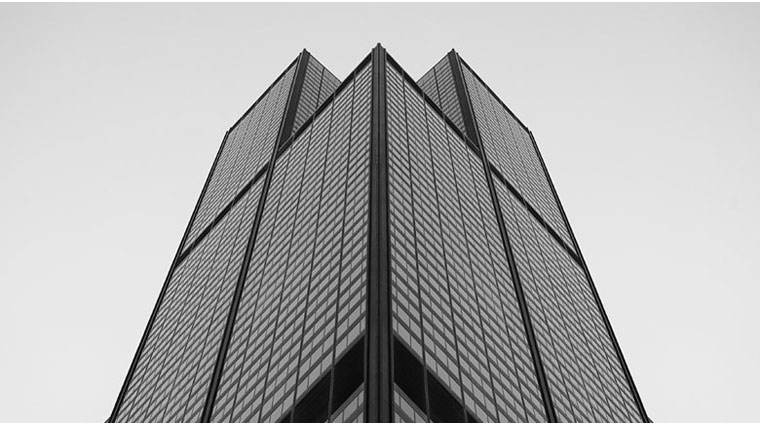 ©iStock/mkaminski
A weekend's worth of time will let you take in some of Chicago's best sights. Begin your first day in Chicago at the Willis (Sears) Tower, arriving before it opens at 10 a.m. to get a jump on the lines to zip up to the observatory. At 1,353 feet, the observatory offers a view of Michigan, Wisconsin and Indiana when the clouds are at bay. After seeing Chicago by land, look at it by sea-or rather, river. Hop on a riverboat tour along the Chicago River to see the city's famous architecture. Grab lunch at River North pizzeria La Madia, which often has great specials.

After lunch take a walk through the Lincoln Park Zoo, one of the country's only free zoos. There you can see the usual bears and lions and the not-so-usual snow leopards and sloths. You'll have time to kill before seeing a nighttime improv show at the legendary Second City (be sure to purchase tickets in advance because shows consistently sell out). Spend that waiting time wandering through the great nearby neighborhoods of Lincoln Park and Old Town. Armitage Avenue is an excellent strip for independent boutiques in Lincoln Park. While you're in Lincoln Park, stop by 1154 Lill Studio to customize your own purse. For a Chi-town souvenir, forget tacky tchotchkes and instead head to Art Effect, an eclectic shop that carries everything from clothing to ibride trays to a parking meter alarm. Stop at Adobo Grill, a Mexican eatery next door to the Second City theater that has delicious guacamole and margaritas. You'll want to arrive at Second City to wait in line for a table or even just a chair; seating is first-come, first-served, so early fans of comedy will get the best tables. But don't jet out once the show is over, the jokesters put on a free improv set after the last performance every night but Friday.

For your second day, plan ahead and get tickets for bleacher seats at Wrigley Field. As you cheer on the Cubs, resist the urge to order a ballpark dog and save your appetite instead for authentic Chicago hot dogs with the works at the Weiner Circle. Be sure to ask nicely; the sassy staff is known to dish out insults with the cheese fries (no doubt their patience was strained long ago by drunken Cubs fans and the area's weekend revelers).

To see a less-touristy side of the city, travel southwest to Bucktown and Wicker Park. Fashionistas will want to point their Choos in the direction of p.45 to browse racks of clothing from 3.1 Phillip im and local designer Lara Miller. For dinner, try Coast Sushi Bar for some of the city's best sushi (bring your own booze); or Restaurant Takashi for immaculately prepared contemporary American/Japanese fare. Then, head to HotChocolate for delicious hot chocolate with housemade marshmallows. The Black and Tan (one part hot fudge, two parts medium hot chocolate) is so rich, it'll count as dessert.

Try to reserve tickets for a show at the renowned Steppenwolf Theatre or a production from the city's many storefront troupes (ones to check out: in-your-face Profiles Theatre or the rockin' House of Theatre Chicago).

If you have two days to explore downtown, do it either on foot or on a bike tour. Be sure to visit the observatory in the Hancock or Willis Tower to get an aerial view of the city. On day two, purchase a one-day "el" pass and explore as many areas and neighborhoods as you can such as Lincoln Park, Wrigleyville, Bucktown, Little Italy, China Town, Hyde Park, Roscoe Village, and Lincoln Square.
The best way to see Chicago is by foot. By walking the city, you'll get a real feel for the culture and atmosphere of the famous town. One way to go about it is to take various tours on the first day and then explore on your own the second day.

Start off with an architectural boat tour to orient yourself with the city and its history. The tour gives you a fundamental understanding of how the city came to be and what it is today. Afterward, sign up for one of the Chicago Trolley & Double Decker Company's hop-on, hop-off tours. You'll hit major hot spots throughout the city, including Millennium Park, the Art Institute of Chicago, the Field Museum Navy Pier, Water Tower center and John Hancock Observatory.

On day two, throw the guidebook out the window and explore. Every neighborhood in the city has unique things to offer and the only way to delve into them is by exploring. Enjoy traditional Indian food in West Rogers Park or catch great live music in Wicker Park. Take a trip to the Mediterranean in the city's historic Greek Town or rub elbows with city intellectuals on the large Museum Campus. Whichever way your travels take you through the city, it will be exciting and likely very tasty.
Divide and conquer: Spend your first day downtown exploring the stunning architecture and lakefront, then use your second day to get to know a few of the unique neighborhoods further afield.

If you're visiting during the warmer months, one of the best ways to get a sense of the downtown skyline is via the Architecture River Cruise, which runs all day every day and offers unparalleled views of Chicago's architecture while floating down the Chicago River. Other must-visits downtown include Millennium Park (free concerts takeover the park during summer evenings) and the Magnificent Mile shopping area from the Chicago River to the Drake Hotel, about a mile north.

On Day 2, ride the El (it's easy!) to Wicker Park, Chicago's hip hub that's jam-packed with boutique shopping, fine dining, great cocktails, live music and the picturesque park itself—all within walking distance. This is one of Chicago's most popular neighborhoods for both hanging out and going out, and it's easy to make a relaxing but entertaining afternoon here if you have a few days in the city. Also recommended is the neighborhood of Logan Square, a quick El, bus or taxi ride northwest of Wicker Park. Famous for its tree-lined boulevards and graystone mansions, Logan Square is fast becoming a must-visit neighborhood for dining, drinking and nightlife.