What are the best tours of Hong Kong?
Answers from Our Experts (2)
It's easy enough to get around Hong Kong on your own, but why not let yourself be led by an expert? These professionals will help you make the most of your visit.

Little Adventures in Hong Kong specializes in food but offers cultural tours as well, along with concierge services and immersion programs for executives and expats. Led by established journalists and other local experts, all tours are private and tailored to your specific desires and needs.

Hong Kong Foodie Tasting Tours are exactly that: Sample-heavy strolls through Sheung Wan that will leave you full of char siu, egg tarts and tea. The maximum group size is 12, with private options available, too.

Walk Hong Kong offers guided hikes and birdwatching walks that will show you the greener side of HK as well as a range of cultural and historical tours, including some that delve into WWII Hong Kong. Private and group options are available.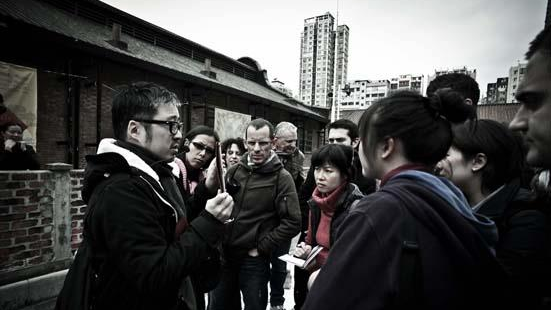 Photography Walk, courtesy of Secret Tour HK
As such a compact city, Hong Kong is refreshingly easy to navigate via public transport and on foot. So if you'd rather be on the ground and exploring the city rather than sitting pretty in a coach getting ferried from location to location, here are some of the city's best walking tour groups:

Jason's Walks: Perfect for history buffs, these tours are run by local published historian and writer Jason Wordie. Having lived in the city for over 20 years, Wordie runs walking tours covering places like Western District, where the British flag was first raised when the city was a colony; the battlements and bunkers that were used during WWII; and the old clan halls and walled villages of the New Territories. Tours take 10-26 people and cost anywhere from HK$350 to HK$700 per person, depending on the walk. Private bookings can be made as well.

Secret Tour Hong Kong: A relatively young tour series started up by friends Stephen Chung and Josie Cheng, who were looking for an interestnig pastime outside of work, Secret Tour HK (pictured) plans trips that are dedicated to introducing people to lesser-known sides of the city. From tours raising awareness about the city to tours of the industrial-turned-artsy Kwun Tong district (including artist's studios, music performing venues and even an unconventionally decorated tattoo parlor), you can be sure to expect the unexpected from this tour group. Public tours are booked full really quick; but private bookings can be made, as well. Regular tours cost HK$700 each.

Walk Hong Kong: The group at Walk Hong Kong has a pool of expertise between its members, from photography to bird-watching, and has been running guided tours and hikes since 2003. Sign up for one of the group's many nature walks or hikes, or check out one of their heritage walks if nature isn't your thing. French and German guided talks are also available. Regular tours cost HK$450 to HK$800, while private tours cost HK$2,000 for a full day.