What are the five best free things to do in Hong Kong?
Answers from Our Experts (3)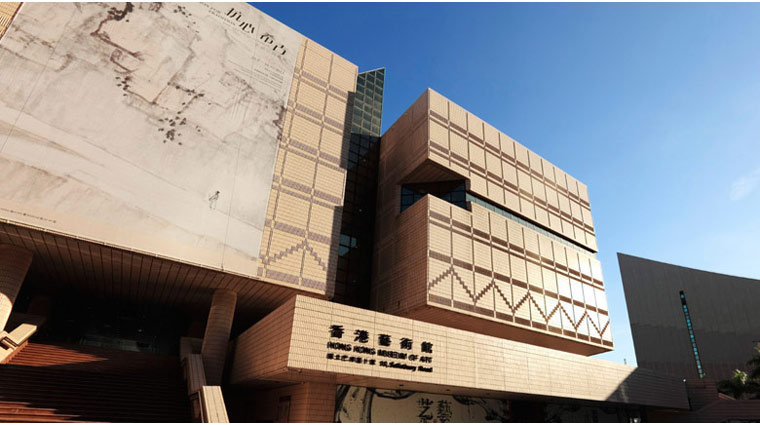 ©iStock/samxmeg
While we would be remiss if we didn't recommend booking reservations for a meal at one of Hong Kong's finest restaurants, we also don't blame you for wanting to save some of your money to spend on hard-fought bargains in Hong Kong's famous markets. It's a good thing, then, that many of the best things to see and do in this bustling Southeast Asia metropolis can be experienced without spending a single Hong Kong dollar. Here are five of our favorite ways to soak in this city's vibrant culture while keeping your wallet tucked away:

1. Line up on the waterfront at Tsim Sha Tsui to watch "A Symphony of Lights." The 15 minute-long light and music show, which begins each night at 8 p.m., spotlights the many skyscrapers clustered together across Victoria Harbour. On a pleasant night, there's no better place to enjoy a cool breeze from the water. The people watching is good, too, especially if you can secure a spot near the Avenue of Stars, Hong Kong's version of the Hollywood Walk of Fame.

2. Even though Hong Kong is one of the most densely populated areas in the world, there are still pockets of protected green space where you can head out for a hike. Pack a bottle of water and a few snacks and head out for a day in the woods, starting at the top of Victoria Peak and moving (steeply) downhill through lush, tropical trees and vines. For an even more scenic trail, head to Tai Tam Country Park to hike the Dragon's Back trail, which winds up a ridge that offers views of Stanley and the South China Sea. The trail ends at Shek O, a charming seaside village with plenty of alfresco restaurants.

3. Learn tai chi from two revered masters. On Monday, Wednesday and Friday mornings, William Ng and Pandora Wu teach a free class from 8 to 9 a.m. in the sculpture garden outside of the Hong Kong Museum of Art.

4. A walk through any of Hong Kong's many markets is a fascinating exposure to sights, sounds and smells that are unique to this international city — even if you don't buy anything. Removed from the bustle of Hong Kong shopping in the southern part of the Island, Stanley Market is an outdoor one-stop shop for souvenir-seekers. You'll find stereotypical Chinese-inspired print bags and wallets, among Chinese calligraphy and paintings, in these stalls just blocks from the water. Some stalls can be skipped, but be persistent and you'll find antiques (or at least well-done replicas) and potentially good deals on Chinese embroidery and prints of various eras of Hong Kong history suitable for framing. Another market worth your while is Ladies Market, which earned its name because its goods were originally hawked to women only. Today's vendors sell goods to both men and women, including T-shirts, shoes, stuffed animals, jackets, jeans and trinkets that make perfect souvenirs.

5. Every Wednesday, many museums in Hong Kong offer free admission, including the Hong Kong Heritage Museum, Hong Kong's Museum of Art, Hong Kong's Museum of History, Museum of Coastal Defense, Science Museum and Dr. Sun Yat-sen Museum. Make a day of it by hopping between several outposts.
Though high end shopping and dining options abound, there are plenty of ways to indulge in this city without spending a cent. Here are five of my favorites:

Visit Victoria Peak The wok-shaped tower atop the Peak charges admission, but the views are plenty good from its base and a walk along Lugard Road is definitely worthwhile.

Take a hike Beyond Hong Kong's concrete jungle is actual jungle. On Hong Kong Island, Kowloon, and the outlying islands, there is an extensive park system crossed by well-maintained trails that are yours for the taking.

Hit the museums Most of Hong Kong's museums offer free admission every Wednesday.

Stroll the markets Head to Mongkok to see the goldfish, bird and flower markets. Or, visit any of the wet markets for a closer look at HK's food culture.

Take in the lights Plan to be on the Kowloon waterfront at 8 p.m. for the nightly Symphony of Lights, when Hong Kong's skyline puts on a shimmering show.
As cities go, Hong Kong can feel heavy on the wallet. But if you're ready to take a rest from the fabulous shopping and the gourmet dining, there are many ways to do it. Here are five fun ways to defer your spending.

1. Beach: Hong Kong is blessed with outlying wilderness of astounding beauty. One of the best ways to take advantage of the landscape is to head to the beach. Shek O is pretty, and there's a cute village worth exploring as well. Take the MTR to Shau Kei Wan and then switch to Bus 9. If you stay on a little longer, you'll reach Big Wave Bay, which is smaller but more secluded. If you're willing to venture farther afield, head to Sai Kung where you can take your pick of beautiful stretches of sand. Both Shek O and Sai Kung are surrounded by hills with accessible and scenic hiking trails.

2. Art: Many of Hong Kong's museums are free on Wednesdays, including the Heritage Museum, the Musuem of Art, and the historical Sun Yat Sen Museum on Hollywood Road. At the Asia Society, the star exhibits are ticketed, but the beautiful building holds a fair share of public art, and is worth visiting as an attraction in its own right.

For a total education in contemporary art, go on a walking gallery tour. Many of Hong Kong's best art galleries are clustered around Hollywood Road and in Sheung Wan, so it's easy to see even 20 in one afternoon. The art shown is world-class, international, very diverse, and often quite cutting edge.

3. Trams: The trams aren't strictly free--they cost HK $2.40, but they are a cheap and charming way to see the city. Board in Kennedy Town (or anywhere on the line) and ride all the way to the end of the line. Sit on the top deck and take in daily life as you go.

4. IFC Roof: On the roof of IFC mall in Central are a number of bars where you can drink al fresco. But the seating is public space. You can bring your own lunch, or a bottle of wine, and sit above Victoria Harbour, watching the clouds drift by.

5. Hong Kong Botanical Gardens and Hong Kong Park: The Hong Kong Zoological and Botanical Gardens are home to over 1,000 species of plants and over 500 birds and animals, including orangutans, lemurs, pythons, and flamingos. Admission is always free.

Nearby is Hong Kong Park, which is a pleasant, fountain-filled place to pass an afternoon. While you're there, check out the Flagstaff Museum of Teaware, where you can take advantage of the free tea appreciation class. Bottoms up.