What is Hong Kong's restaurant scene like?
Answers from Our Experts (3)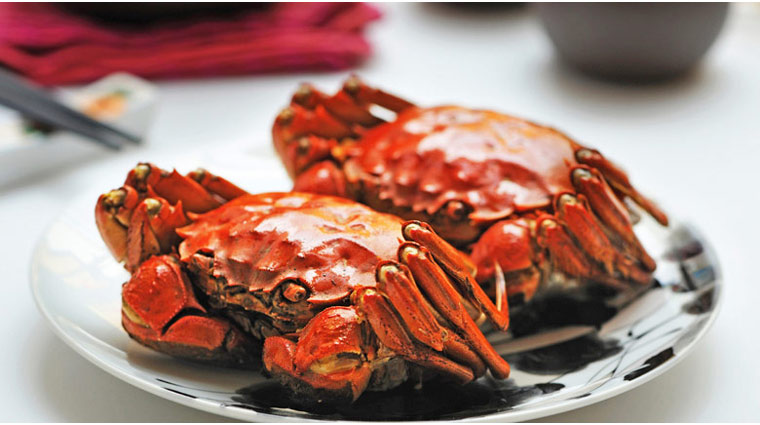 ©iStock/mhchungmhchung
Rightly known internationally as a destination that wants for nothing in the dining stakes, Hong Kong brims with thousands of great restaurants — which makes choosing one in which to dine a difficult task. Cantonese restaurants are prolific, ranging from small brightly lit cafés and noodle shops to opulent hotel dining rooms. Regional Chinese food (think spicy Szechuan) is also well represented, as is Southeast and South Asian food. You'll find plenty of authentic dishes at the scores of tasty Thai, Indonesian and Indian restaurants that pepper the city.

In the past decade, more and more Western restaurants have spring up outside the confines of hotels. The Soho district in Central is where you'll find the highest density of ever-changing upscale restaurants, from steakhouses to Italian trattorias offering the biggest new trend of fusion tapas plates. Hotels in the Central area offer some of the finest Western fare in town. Celebrity chef-led kitchens have also made their way to Hong Kong; today, well-heeled Hong Kongers make reservations at the eponymous outposts of world-famous chefs, such as L'Atelier de Joël Robuchon and Spoon by Alain Ducasse, which is located inside the Forbes Travel Guide Five-Star InterContinental Hong Kong hotel.

Shopping malls usually harbor a wide spectrum of restaurants, from reasonably priced food courts to mid-range and fine-dining eateries. As with the rest of Asia, the coffee culture has boomed in Hong Kong, and these days finding a decent café, sandwich or pastry is easy. You'll see Starbucks everywhere you go (as well as Pacific Coffee Company, a much more local chain that has locations throughout Hong Kong, China, Sinagpore, Macau and Malaysia), in addition to plenty of local, independent cafés. Although the traditional street-food stalls are disappearing for government policy reasons, you'll have more than enough options to get a taste of Hong Kong's homegrown culinary scene.

Cantonese cuisine is king in Hong Kong, from congee stalls to grand banquet halls. But all kinds of food can be found in Hong Kong: Regional Chinese, most Asian cuisines, and plenty of western food, too.

Most of the city's best fine dining establishments are housed in the luxury hotels. There's Amber in the Landmark Mandarin Oriental, Lung King Heen and Caprice in the Four Seasons, to name but a few.

French legends like Pierre Gagnaire, Joël Robuchon, and Alain Ducasse have ventures here. New York restaurant hounds may be surprised to see outposts of their beloved Motorino, Fatty Crab, and La Boqueria so far from the Hudson.

In the past year we've seen a taco boom, a spurt of Peruvian restaurants, and a growing roster of Spanish and Italian places, while a ramen craze seems to be quieting.

It's a fast-paced scene, with frequent openings and closings. Still, underneath the trends there remains a vibrant collection of local restaurants that makes up the fabric of the city. So, while it's possible to indulge in pasta blessed by Mario Batali and macarons from Pierre Hermé while in Hong Kong, you'll get a truer taste of the town in a bowl of wonton noodles, perfect char siu, or a golden egg tart.
Dining is one of Hong Kong's main attractions, and understandably so. Eating in this city is truly a treat, whether you're on a budget or ready to splurge.

At the top end, Hong Kong is filled with more than its fair share of celebrity chef-led international restaurants. Many of these are located in 5-star hotels accross Central and Tsim Sha Tsui, such as Cafe Grey at the Upper House, Felix at The Peninsula, or the brand-new Sushi Yoshitake at The Mercer. Many of these restaurants also feature spectacular top-floor views of the city.

Cantonese fare abounds, in both the fine dining and the dim sum varieties, but Hong Kong is also home to a wide range of regional Chinese food, such as spicy Sichuan, Shanghainese and hearty Northern. (Try Monogamous Chinese for Northern or Ye Shanghai for Shanghainese.)

Simply wandering up Hong Kong's hills and through its diverse neighborhoods is a great way to find dinner--the streets are filled with wonderful restaurants or traditonal street stalls, where you'll be served up a steaming bowl of noodles. But if you're feeling less intrepid or tight on time, mall dining should not be underestimated or dismissed. Many of Hong Kong's best restaurants are located within malls like the ifc, Pacific Place, and Elements. (Look out for St. Betty's, Peking Garden, and Mango Tree, respectively.)