What is the best Hong Kong nightlife?
Answers from Our Experts (3)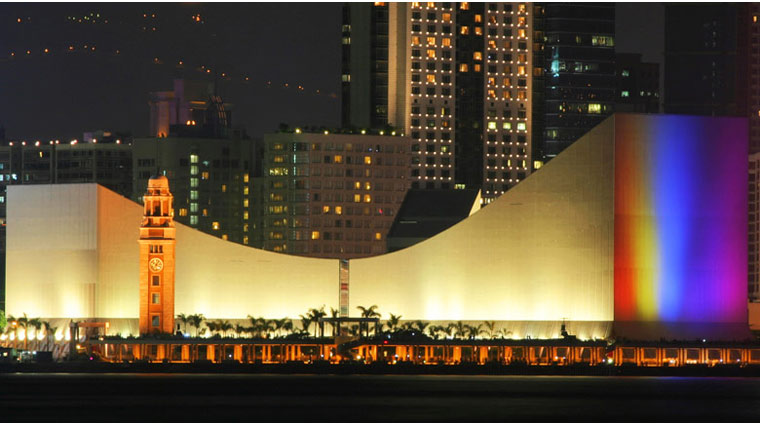 ©iStock/daumiudaumiu
Since most Hong Kongers consider clocking out of the office before 9 p.m. an early night and bars can stay open until dawn, it's no wonder that Hong Kong's nightlife carries a high-caliber reputation. Options run the gamut from divey British pubs and candlelit wine bars to trendy lounges and members-only nightclubs where well-heeled locals and expats dance the night away.

The swanky, modern neighborhood of Central (and, more specifically, the small cluster of streets known as Lan Kwai Fong) still lays claim to the hottest clubs in Hong Kong, but other areas are joining the scene. Kowloon has become a popular after-hours location thanks to an influx of new and revamped hotels like the W Hotel, The Mira and The Peninsula. Likewise, Wan Chai — once famous for its red-light entertainment venues — has experienced a revival in recent years, drawing new pubs, wine bars and lounges to the neighborhood, along with a more mainstream crowd. For a more sophisticated, low-key experience, try your hand at the bars and lounges along the Soho escalators.

Like many cities around the globe, Hong Kong banned smoking in all public places in 2009. But, there is yet to be a rule about being a set distance from building entrances, so it is quite common to see clusters of puffers huddled around bar doorways.

Keep in mind that the frequency of several MTR lines reduces quite dramatically during late night and early morning hours. Plan ahead for transportation at the end of the night; your best bet is to bring along money for a cab.
Hong Kong's main nightlife hub is Lan Kwai Fong, a drinking, dining and dancing district in Central known where bankers blow off steam. Trendy restaurants and crowded clubs please an international crowd that gets more rambunctious as the week wears on. Lan Kwai Fong and Wyndham streets are the main strips, which will be obvious enough when you hear the music blaring and see crowds pouring out into the street.

Nearby Soho is slightly more subdued, but plenty lively. A short escalator ride from the Mid-Levels, the bars and restaurants cater to those more keen to try a new restaurant than dance the night away. Staunton, Elgin, and Shelley (along the escalator) are the main drags.

Wan Chai used to be a port where the US Navy docked, and there is evidence of that legacy in the many bars along Jaffe road. It's rougher around the edges than LKF or Soho, but (mostly) good clean fun.




Hong Kong's nightlife is essentially centered around a few islands of intense activity. These neighborhoods come alive at night with people spilling out of bars, pubs, and superclubs--happy to take advantage of Hong Kong's legal street drinking. Drinking is a huge part of Hong Kong culture, especially for expats, many of whom are drawn to the city for its glitz and lighthearted atmosphere.

The most famous--perhaps infamous--of these 'islands' is Lan Kwai Fong, or LKF, a little pedestrian cul-de-sac in Central lined with bars and restaurants open 'til wee hours. Due to its notoriety as the place to party, a large percentage of the crowd on any given night will be tourists--but that makes for a friendly, chatty atmosphere. LKF is at its best during holidays and sporting events (like Halloween and 7s), when it explodes with inebraited, costumed revelers.

Above LKF is Wydham Street, home to Hong Kong's most exclusive clubs. If red ropes and bottle service is what you want, try Boujis, Tasmanian Ballroom, Dragon-i, Prive, Azure or and Bisous (the latter featuring pretty impressive burlesque show). Unless you're "on the list", prepare to wait on line. For something a bit more hip and relaxed, try Kee Club, Socialito, Midnight & Co, or Fly.

A bit further up the hill is SoHo, a charming matrix of lanes filled with trendy restaurants, bars and clubs. The perfect place to meet a friend for a drink, or hop from bar to bar. For a grittier, more counterculture experience, try Senses 99 on Wellington Street, where you can buy a beer in an apartment and listen to locals jam on the bar's instruments, or The Globe, a real gastropub, where you can sample a beer from Hong Kong's only local craft brewery, Typhoon.

Hong Kong's other nightlife 'island' is Wan Chai, long known as the sleazy haunt of older expat men. The main drag, Lockhart Road, is lined with pubs and clubs, ranging from the very convivial Mes Amis to the less-reputable Amazonia. But there's more to Wan Chai these days than bartop dancing and Filipino coverbands. Trendy hangouts have been popping up and redefining the area, slowly but surely. Stone Nullah Tavern, TED's Lookout, and the atmospheric Tai Long Fun are all exceptional places to exlore the scene.

Hong Kong has seen a recent, celebrated influx of speakeasy-style cocktail bars, the coolest of which is probably 001, distinguished only by unmarked black door tucked in a wet market. Lily & Bloom, Quinary, Boudoir, Wyndham the 4th, and The Pawn are also highly regarded. The new kid on the block is Honi Honi, an outdoor tiki bar where drinks are served in coconuts and melons.

And finally, perhaps the sleekest place to sip your cocktail is atop one of Hong Kong's many soaring luxury hotel bars, like M Bar at the Mandarin Oriental and Café Grey at the Upper House. Prices usually run upwards of 120 HKD a drink (about $15), but along with your drink, you get the opportunity to ogle Hong Kong's spectacular skyline.