What is the best way to see Hong Kong in two days?
Answers from Our Experts (3)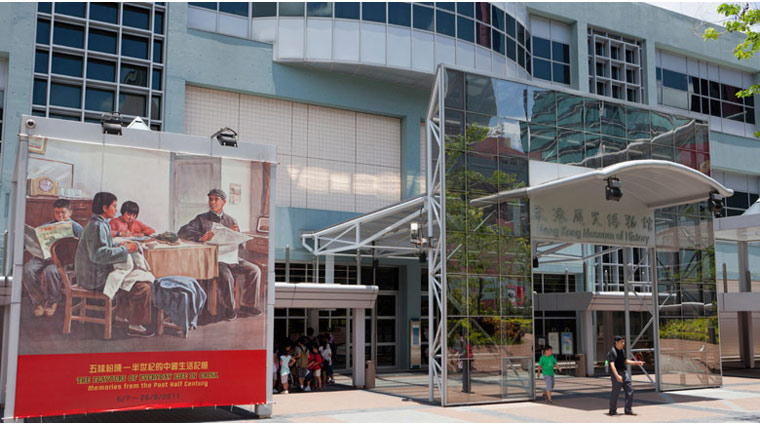 ©iStock/winhorse
A weekend's worth of time will give you the opportunity to explore much of Hong Kong Island and its many attractions. On day one, start your day with a visit to Statue Square in Hong Kong's Central neighborhood. There, you'll find four of the most important buildings in the city: HSBC building, the Legislative Council building, City Hall and the Bank of China Tower. Grab your camera and ascend the elevator to the 43rd floor of the Bank of China Tower — you'll want to take a few pictures of the cityscape laid out before the observation deck. Once you've had your fill of skyscrapers, walk over to the Central Ferry Pier and catch a boat to either Lamma Island or Cheung Chai Island, two of the most popular outlying islands that surround Hong Kong. Enjoy a fresh seafood lunch, and spend a few hours exploring the villages and beaches that dot both islands. Don't let time get away from you, though — you won't want to miss the last ferry back to Central! Once you're back on the Central Ferry Pier, head back to one of the city's Forbes Travel Guide star-rated hotels to freshen up before heading out to Lan Kwai Fong and Soho for dinner, drinks and dancing.

On day two, rise and shine with a tea and pastry from a nearby bakery and plan your voyage to Stanley for a memorable day of DIY sight-seeing. There is no MTR (light rail) terminal in Stanley, so ask the concierge at your hotel about the best way to get to the area — you may be advised to take the MTR to Chai Wan and then board a mini bus, or you may have better luck taking a bus the entire way. Regardless of how you arrive, spend the morning out and about in Stanley Market as you hunt for souvenirs and bargains. Remember, the rule of haggling is to offer half of the posted price, and stay confident — most vendors will eventually meet you at your price, though you may have to actually walk away first. After you've crossed all the sourvenirs off your list, indulge in a hot lunch along the waterfront at one of Stanley's many restaurants.

Ready for more shopping? Take the MTR to the Jordan stop in Kowloon to wile away a few hours at the Yue Hwa Emporium for silks, cheongsams and souvenirs. After that, make your way to Mong Kok for the Ladies' Market and Bird Market. If you still have the energy that evening, go to the Temple Street Night Market. However, if you'd prefer to sit back and relax your tired feet, consider ending your two-day tour of Hong Kong with one of the city's most iconic dining experiences: Dinner on one of the floating restaurants in Aberdeen Harbor, Jumbo or Tai Pak.

Hong Kong is quite easy to do in two days. The city is bustling but compact, and in two days you can experience both the urban center and the outlying landscapes.

Begin in Central with a hearty dim sum brunch at the elegant old-world Luk Yu Teahouse on Stanley Street. For something more upscale, try the Four Seasons's rendition at celebrated Chinese restaurant Lung King Heen. Then ride "the world's longest covered escalator" through SoHo's shoplined winding streets and then veer westward to explore PoHo's hip, local charm. Do a spot of shopping and then meander back down the hill to Central Piers, where you can catch the Star Ferry to Kowloon.

After the scenic ride, either explore busting Tsim Sha Tsui--another shopping mecca--or hop on the MTR to Prince Edward or Mongkok, to peruse Hong Kong's famous markets, including the flower market, the bird market, or the goldfish market. Then back to TST for dinner at one of Hong Kong's fancy aerial restaurants, like Hutong or Felix.

Finish the night off with dancing and drinks in SoHo or Lan Kwai Fong.

On your second morning, enjoy a quiet walk in Hong Kong's zoological gardens, a peaceful oasis in Admiralty (full of flamingos and monkeys!) that feels worlds away from the city. Then take the wonderfully scenic bus to Stanley, where you'll find a beachfront plaza with lots of great lunch options. Wander through the very kitschy Stanley Market, a perfect place to scoop up souvenirs. Weather permitting, take a taxi to Shek O, and relax for the whole afternoon on the sandy beach. Then back to Central for dinner (perhaps at Otto e Mezzo or Amber) and a nightcap.

If the weather isn't beach-friendly, skip Stanley and Shek O. Instead, take the ferry to Lamma Island, which is charming to explore even in the rain, and enjoy a beer by the beach before your massive seafood dinner at Lamma's Rainbow Seafood, where you can choose fresh catch from the tanks.

Hong Kong is surprisingly easy to get around, which means you can get a great feel for the city in just a short time. Here are some ideas for a two-day trip:

Day One
Start the morning with a local's breakfast of congee or HK-style French toast. Then take the tram up to Victoria Peak for spectacular views. Descend into Central and walk along Hollywood Road to visit some galleries, visit the Man Mo Temple, or shop for treasures on Cat Street.

For lunch, do dim sum: In Central, visit Lin Heung tea house for an intense local experience, or try Maxim's Palace City Hall, which looks out onto the harbor.

Spend your afternoon on the Kowloon side. Explore the markets of Mongkok, stroll through Kowloon Park, marvel at the inordinate number of jewelry stores and malls in Tsim Sha Tsui. Need a break from the crowds? Go for high tea at the Peninsula.

Plan on being on the Kowloon waterfront or, better yet, on the Star Ferry, at 8 p.m., to see the buildings on the HK side put on their nightly light show. Alternately, go for drinks at Ozone in the Ritz Carlton, on the 118th floor of the ICC building.

For dinner, indulge in the elegant Cantonese fare at Lung King Heen, in the Four Seasons or, for a more local experience, book the award-winning Fu Sing in Wan Chai.

If your evening is just getting started, find your way to nightlife district Lan Kwai Fong.

Day Two
After breakfast, head to Lantau Island. Take the Ngong Ping 360 gondola up to the Big Buddha. Lunch at the vegetarian canteen run by the Po Lin monastery, or wait to eat until you get to Tai O, a charming fishing village that feels worlds away from the Hong Kong where you woke up.

Use the rest of the afternoon to relax. Go for a foot massage, go for tea or coffee, or grab an egg tart to tide you over until dinner.

Dine on more superb Cantonese fare at the The Chairman, or the arty Duddell's, both in Central.

End the night on the terrace of Sevva, perched amidst some of HK's most iconic buildings.