What should I pack for a trip to Hong Kong?
Answers from Our Experts (4)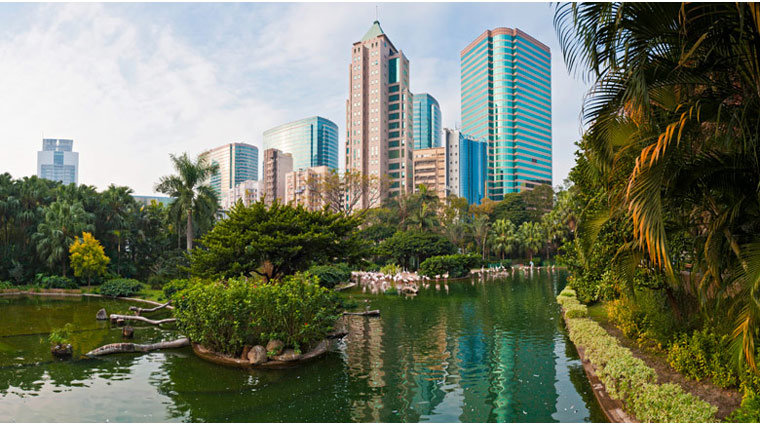 ©iStock/fotoVoyage
Hong Kong is a bustling, vibrant and modern city — and as such, there are few things that can't be picked up from a nearby store should your packing list exclude a few necessities. That said, you should definitely plan to bring at least one pair of comfortable walking shoes for exploring the city during the daytime. Ladies, it's not a bad idea to leave your tallest stilettos at home; the steep inclines and concrete sidewalks in Lan Kwai Fong and Soho are best traversed in flats or wedges. A small umbrella is handy for unexpected spring and summer showers. Impress your hosts or business associates by remembering to pack a few small gifts, as gift-giving is a part of Hong Kong culture. Coffee, tea or gourmet candy from a shop in your neighborhood back home is a thoughtful and practical way to extend your gratitude for the warm hospitality of your Hong Kong friends.
The most important thing to bring on any trip to Hong Kong is an umbrella. Rain is unpredictable, unseasonal and sudden.

Beyond that, Hong Kong is a pretty easy place to pack for. During the day, dress is casual, and most restaurants will take patrons in flip-flops and the like. At night, things get a bit fancier, and men should be sure to wear long pants and closed shoes for nights out. Women get off a bit easier at the door, but Hong Kong's ladies take fashion pretty seriously regardless, and you'll probably want at least one sleek outfit. High heels are standard, but precarious--it's nearly impossible to walk in heels on some of Hong Kong's cobbled hillside streets.

In late October or early November, the temperature drops and can get surprisingly low--just above freezing at times in January. The prevalent damp gets in your bones and makes it feel even colder, so bring a cozy jacket and sweaters.

In the summer, shorts and tees are standard, and bring a bathing suit or five. But don't foret a scarf or sweater-- the airconditioned restaurants, malls, buses, metros, taxis, bars (...the list goes on) are absolutely frigid.

Finally, leave some extra space in your suitcase. Hong Kong is a shopper's paradise, and there are souvenirs to be had.



It's easy enough to pick up a forgotten piece of clothing or toiletry item at one of the city's many shops or malls, but for convenience's sake you'd do well to take a few staple items with you.

- Layers. A light jacket is a must. In the summer it may be hot and humid outside, but indoors the air-conditioning is often running at full blast; it's surprisingly easy to catch colds from switching between hot to cool so frequently.

- A warm jacket and tights for winter when temperatures can dip to 10°F at their coldest.

- A good, comfortable pair of walking shoes. A lot of the city can be seen on foot, so a good pair of sneakers or flats will do. It will also make scaling the city's hilly terrain that much easier. If hiking is your thing, your might want to bring a hardier pair of shoes.

- An umbrella or rain jacket for those inevitable sudden showers.

- Swimwear in the summer if you're looking to hit up the beach.

- A couple of formal outfits. Hong Kong is a relatively dressy city, and while exploring the city in casual wear is perfectly fine, dining out at a nice restaurant or heading to a club will require something a little more classy. Not that all of these establishments have explicit dress codes per se, but it will definitely help you blend in.
If you visit in late spring, summer, and early autumn, you'll want to dress for heat and humidity. If you're here for business, keep it formal, but for sightseeing, dress for comfort. Just save true beachwear for the beach. And note that, even in August, you'll want a sweater, since the air conditioning is usually going full blast.

Starting in late October, the humidity breaks and the temperature drops a few degrees (at last!). In the winter months, you'll want a light jacket or coat. It's not uncommon to see Hong Kongers in wool coats and sweaters on the coldest days in January and February, but keep in mind that cold is relative.

A lightweight, compact umbrella may come in handy, and a raincoat isn't a bad idea in spring and summer, though on the hottest days you may just want to rely on your brolly.

HK is a style-conscious city, so if you plan on hitting the town at night you'll want to look sharp.

And if you forget something essential, don't worry. Chances are good you can find it here.