Where is the best Hong Kong shopping?
Answers from Our Experts (2)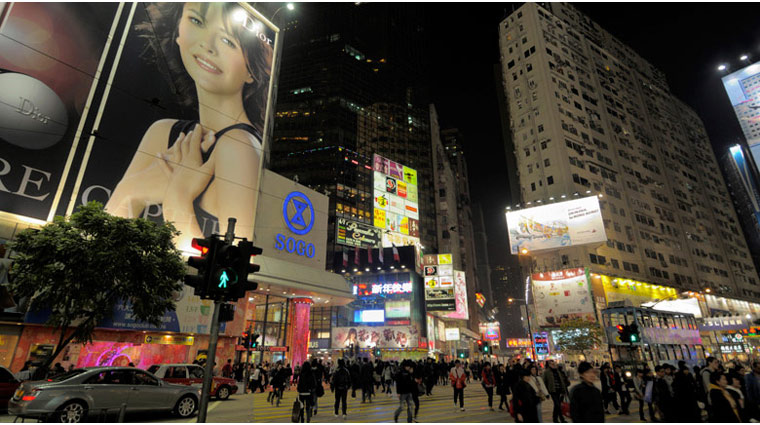 ©iStock/ytwong
Even if you hate shopping, you'll find at least one gem to buy in Hong Kong. Since spending money is so deeply embedded in the Hong Kong culture (and consumerism runs deep in this manufacturing hub's roots), this island has definitely earned its status as a shopping mecca.

You'll see gaggles of Hong Kong hipsters in Causeway Bay, which resembles Tokyo's famously youthful Harajuku station. The reason for this lies in the number of bargain street chic and upscale boutiques among the area's many malls. There's Lee Gardens and Lee Gardens Too, which are both packed in along the narrow streets and almost look like office buildings. Inside, you'll find high-end labels like Valentino and Yohji Yamamoto. Shaghai Tang, Gucci, Marc by Marc Jacobs, Kookai and Zara can be found in the Pacific Place mall. But a stop by The Landmark is a must, especially if you're itching to engage in luxury shopping; even British department store Harvey Nichols has an outpost here. The 1881 Heritage center is a collection of luxury boutiques housed in the renovated historic Marine Police headquarters. Here you'll find the flagship store for Shanghai Tang as well as Rolex, Cartier, Dunhill and Tiffany & Co. Nearby Park Lane, located on Nathan Road, offers fuss-free shopping with G2000 and Moiselle.

Being sharp will come in handy in terms of avoiding tourist traps, and as any savvy Chinese shopper will tell you, compare prices at three different places before you hand over any cash. Hong Kong markets, though spectacular and culturally rich, require some patience. Venture deeper into Kowloon, stopping at Mong Kok for legendary Ladies' Market, originally named because its goods were hawked to women only. Today, vendors sell goods to both men and women, running the gamut from socks to stuffed animals and luggage and handbags. Continue exercising your bargaining skills at the Jade Market in Yau Ma Tei, where rows of stalls sell jade in all shades and shapes. You'll find high quality pieces here, but the impure variety lurk in the shadows, so don't fork over your cash unless you've done your homework. Finally, head to the Temple Street Night Market in Jordan, which is perfect for after-dusk shopping and a taste of night market life.

Many of Hong Kong's top designers are both Hong Kong- and foreign-educated, and they use their varied backgrounds to create a unique mix of items from that you won't find stateside so be sure to check out some of their original threads. A few standout options include the stunning evening and bridal gowns designed and sold by Cecilia Yau at her namesake shop, Cecilia Yau Couture in Central; edgy t-shirts by Henry Lau from his Spy Henry Lau shop in Causeway Bay; glamorous frocks by Ruby Li, which can be picked up from her Causeway Bay shop; flowing dresses and Kentucky Derby-style hats by Ranee Kok, sold at her Ranee K. boutique in Central; and quirky home décor, bags, accessories and t-shirts by Carrie Chau, which can be procured at the popular Homeless shop in Central.

Last year, Hong Kong's Causeway Bay stole the trophy for world's most expensive real estate from NYC's Fifth avenue. Why? Retail, retail, retail.

The Lee Gardens, Times Square, and Hysan Place malls are the place for luxury labels and familiar mid-range brands, while bargains abound at Island Beverly Centre, which houses colorful mix of Korean and Japanese brands to feed the trend-hungry hordes. But it's not just malls and megabrands; street level shops are big business, too, and their are still plenty of smaller, quirkier shops if you're up for an adventure. As for department stores, HK's own Lane Crawford has a location here (in Times Square), as does Japanese juggernaut Sogo.

Almost as frenetic as CWB is Tsim Sha Tsui, on the Kowloon side. An entire day could be spent in Harbour City mall. Canton road is the place for luxury flagships. And Nathan road is lined with jewelers.

For a slightly more subdued shopping experience, try the IFC mall, Pacific Place, or the Landmark, all great for serious designer duds.