What are the best specialty markets in Houston?
Answers from Our Experts (1)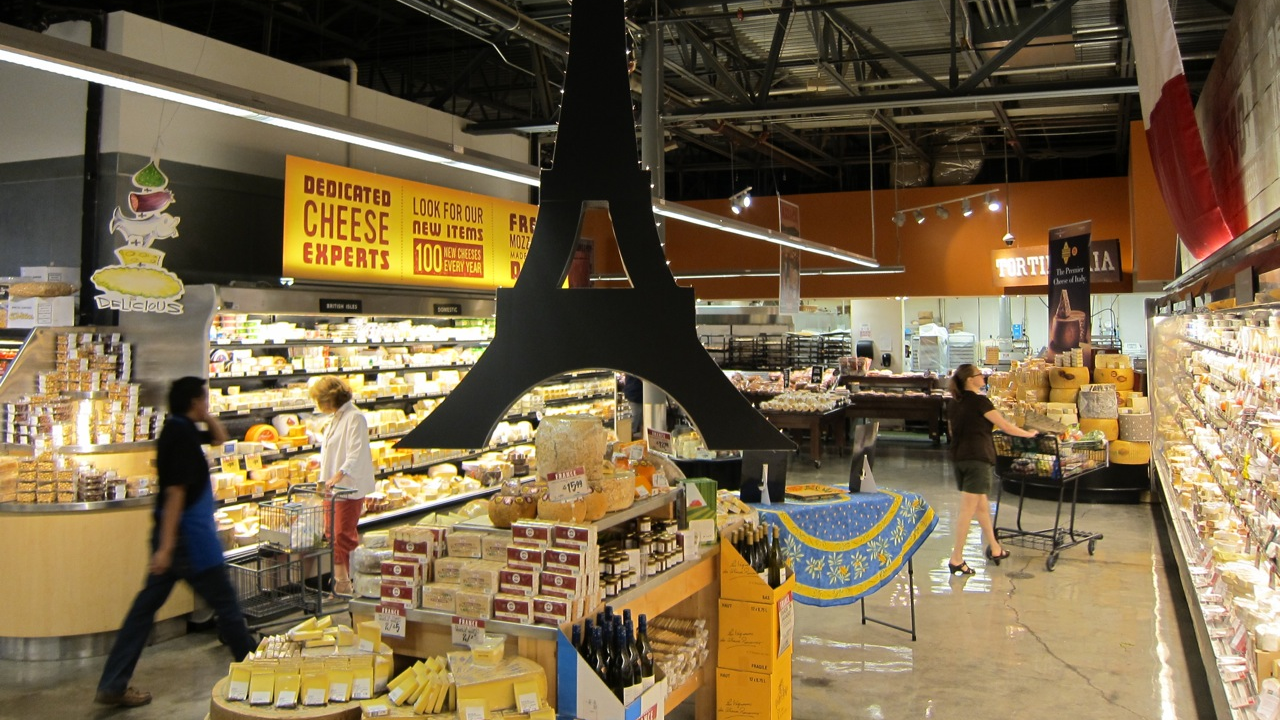 Photo by Mai Pham: Central Market cheese section
Houston is home to some of the best grocery store shopping you can find stateside. Specialty Markets like Phoenicia Specialty Foods, essentially a world emporium of hard-to-find items from places like Croatia and Lebanon, to Greek and Spanish items, are amazing. They currently have two locations in Houston, one serving West Houston, and a newer flagship location in Downtown.

In River Oaks, Central Market is tough to beat. A gourmet food lover's dream come true, it offers some of the finest produce, meats, and pre-prepared food items in the city, along with cooking classes to help you use their product. In The Woodlands area, Hubbell & Hudson offers another foodie paradise on a smaller scale.

We are blessed to have Spec's Liquor store based in Houston. The flagship location on Smith street downtown is iconic, a literal warehouse of wine and liquor and everything that goes along with it.

On the Asian front, it's anyone's game. Viet Hoa is an excellent Vietnamese super-grocer, as is Hong Kong Food Market. Ranch 99 is one of the best Chinese supermarkets, and Super H Mart for Korean-focused grocery shopping. For Japanese foods, Daido Market, though smaller, offers a suitable selection of fresh fish and other Japanese products.