What are the best steakhouses in Houston?
Answers from Our Experts (2)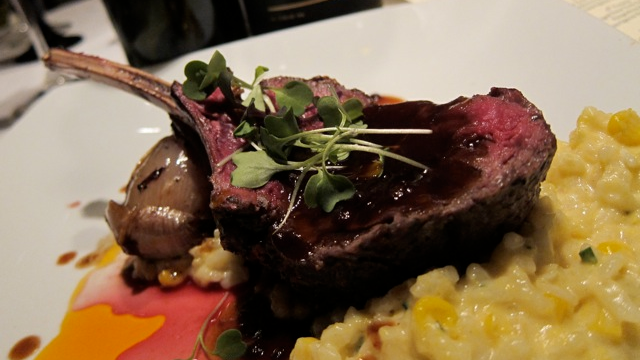 Killen's Steakhouse, Photo by Mai Pham
1. Killen's Steakhouse. For an experience that is quintessentially Texan, head to Killen's Steakhouse in Pearland (approximately 25 minutes outside of Houston proper), where the unpretentious setting of an icehouse-turned steakhouse will charm you with its simplicity, the steaks will make you wish you lived in Pearland, and the sides and desserts are so good, you'll want to scrape the plate. In 2012, Killen's was named Best Steakhouse by the Houston Chronicle. Chef Ronnie Killen has also been honored with a prestigious invitation to cook at the James Beard House in New York City two years in a row. His dry-aged, long bone-in American Kobe ribeye -- with a bone that is approximately 18 inches in length -- is simply spectacular. The lump crabcake, award-winning creamed corn, bread pudding and carrot cake are also stellar.

2. Vic & Anthony's. Located in the heart of downtown, the Vic & Anthony's building simply lights up at night, glowing from within as if to say "We welcome you." Patrons will appreciate the plush, elegant setting with its shiny, arched Mahogany staircase, stained glass windows and leather upholstered booths with white tablecloths. The star is definitely the food, however. Chef Carlos Rodriguez and his team will wow you with expertly prepared steaks and items like their famous crab cakes, macaroni and cheese, and bread pudding in generous, over-the-top, Texas-sized portions.

3. Pappas Bros. Steakhouse. Widely regarded as one of the best steakhouses in Houston, Pappas Bros. Steakhouse is the flagship of the Pappas conglomerate. Whether it's a perfectly prepared filet mignon, or juicy, decadent ribeye, the dry-aged USDA prime steak succeeds time and again at earning rave reviews from diners. Their wine list is also one of the most extensive you'll find anywhere, winning the coveted Grand Award by Wine Spectator, and boasting approximately 2,300 selections at any given time.
Pappas Bros. Steakhouse: It's hard to believe that this award-winning steakhouse is part of Houston's own Pappas chain of restaurants. The food is spectacular, and with locations only in Houston and Dallas, it's easily one of the best places to get a steak in a state known for its beef. The menu also offers tempting seafood options and sides are ordered à la carte. The wine list is extensive with over 500 options. Dinner is served daily.

Vic & Anthony's: Owned by the Galveston-based Landry's group, Vic & Anthony's is the quintessential great steakhouse. The elegant dark woods, clean lines, and unfussy interior add to its warm feel. Vic & Anthony's has an extensive wine list and offers only the best cuts of prime beef, lamb, and veal. The menu also includes the freshest seafood featuring favorites such as oysters, crab, shrimp, and fish. Open for dinner seven days a week and lunch on Fridays, Vic & Anthony's is easily one of the best restaurants in Houston.

Taste of Texas: Locally owned since 1977, this is not nearly as fancy as one might expect from a typically great steakhouse. Just as the name describes, visitors are given a taste of Texas not only in the food, but also the atmosphere. With its rustic décor, everything about this restaurant is huge. From the building to the steaks, expect sensory overload. The salad bar is delicious; don't miss the rolls and cinnamon butter. The steaks are huge and additional items such as jalapeno stuffed shrimp and quail skewers can be added. Open for lunch and dinner, this is the place to go for great food in a relaxed atmosphere.