What is the best way to see Houston in one day?
Answers from Our Experts (3)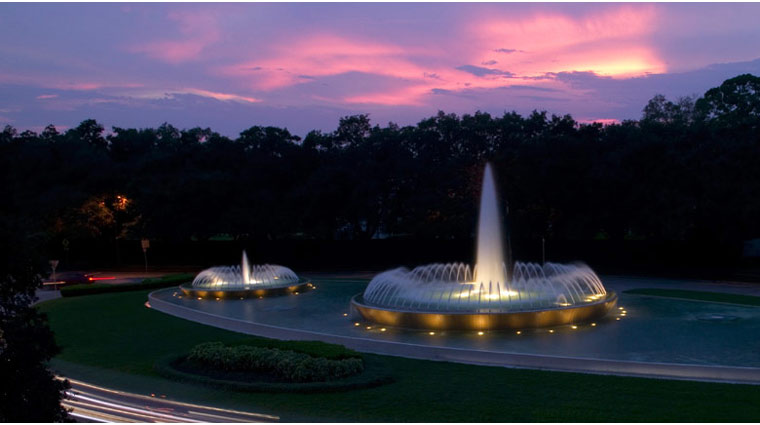 ©iStock/jaystevens
One day in Houston is better than none, and you'll have a chance to experience some of this Texas town's best in 24 hours. Start your day by heading over to the Museum District and visiting a few great exhibits. The compact space houses 18 museums in total, and since you obviously can't see them all in one day, so you'll have to be selective. Purchase a CityPass and get into five for the price of one. You can choose museums that offer everything from contemporary art to medical history.

After you've soaked in a little culture, head over to the city's largest outdoor space, Memorial Park, to take a walk or enjoy a picnic lunch. Then grab your credit card go to the Galleria - the fourth largest mall in the country - that boasts more than 375 stores and restaurants. Once you're ready to give your wallet some rest, head downstairs to Polar Ice, the mall's huge indoor ice skating rink.

Next you'll want to see the city's downtown tunnels, which are filled with restaurants, shops, newsstands and even offices, before heading out to a nice dinner at Tiny Boxwoods or Mockingbird Bistro.
Start the day early in Rice Village area by visiting Crave Cupcakes, where you can indulge in one of their breakfast cupcakes along with a cup of joe made with real cupcake frosting. Then, take a detour onto Sunset Blvd to admire the beautiful oak-lined streets of the Southampton residential area on the way to the Rice University Campus. Spend some time at the main campus admiring the wonderful architecture and landscaping.

When you leave the campus, head over to the Museum of Fine Arts Houston (MFAH). If it's a weekday, look for one of the gourmet food trucks parked across from the museum and order something for a light mid-morning snack. With the food truck purchase, they'll give you a voucher for two hours of free admission to the museum.

Once you've finished admiring the permanent collection at the MFAH, head over to Da Marco on Westheimer, one of the best Italian restaurants in Houston, for their fabulous prix-fixe three-course lunch. Other options on Westheimer include Hugo's for award-winning regional Mexican, Chris Shepherd's Underbelly for an interpretation of Houston cuisine, or Paulie's for a more casual meal of sandwiches.

After lunch, plan to do a little shopping to burn off your lunch calories. Continue your drive along Westheimer towards The Galleria Mall, Houston's largest destination mall. You'll find designer labels galore, as well as high end retailers like Neiman Marcus, Nordstrom, and Saks Fifth Avenue. On the way to the mall, take a detour onto River Oaks Boulevard to admire some of the grandiose Southern mansions and some of Houston's most prestigious real estate.

Another detour on the way to The Galleria might be a stop at the boutique shopping area of Highland Village, a small cluster of retail shops that include furniture and fashion. Once you've had your fill of shopping, head back to your hotel for an afternoon siesta, then get dressed to the nines and visit the Tasting Room in Uptown Park for a pre-dinner drink and some people watching.

For dinner, indulge in a superb meal at chef Robert del Grande's RDG + Bar Annie on Post Oak Boulevard, or the legendary Tony's on Richmond Boulevard for a multi-course meal paired with wine, and enjoy the stellar experience that has kept Tony Vallone in business for more than 40 years.

To truly appreciate Houston in one day, you need to do some serious eating. Houston's foodie scene is growing with a vengence, so be sure to visit with a big appetite. What better way to start your day, than with a swanky brunch on the terrace of the Monarch Restaurant at Hotel Zaza. You can't go wrong with the Brioche French Toast with mango and pomegranate drizzle, or the Texas Steak & Eggs Benedict.
After filling your belly, it's time to visit 6,000 of your closest friends at the Houston Zoo. Warm, welcoming, and meticulously landscaped, our zoo is the happy place for many a Houstonian. You won't want to miss our beautiful elephants, silly sea lions, and our newest addition of the African Forest with chimps, rhinos, giraffes, and more. While you are there, be sure to splurge $5 on some lettuce so you can personally feed the giraffes.
After trekking around the zoo, you'll want to refuel at at El Real Tex Mex Cafe, Chef Brian Caswell's nod to truly delectable vintage Tex-Mex. The El Real Burger, made with Fritos and green chiles is a fan fave.
After chowing down on Mexican, you clearly need something to satisfy your sweet tooth. Since dessert is one of our favorite things in Houston, there are dozens of places to choose from, but I would suggest visiting the Chocolate Bar for some Toll House Cookie Pie a la mode, Petite Sweets on Alabama for the perfect macaron (their Pistachio is addictive), or some locally made treats at Revival Market.
After taking a nap to recover from your morning ventures, it's time to get ready for an evening at the Houston Grand Opera with our drop-dead amazing world renowned company, followed by a fine filet dinner at Vic and Anthony's Steakhouse.