What's the best time to visit Houston?
Answers from Our Experts (6)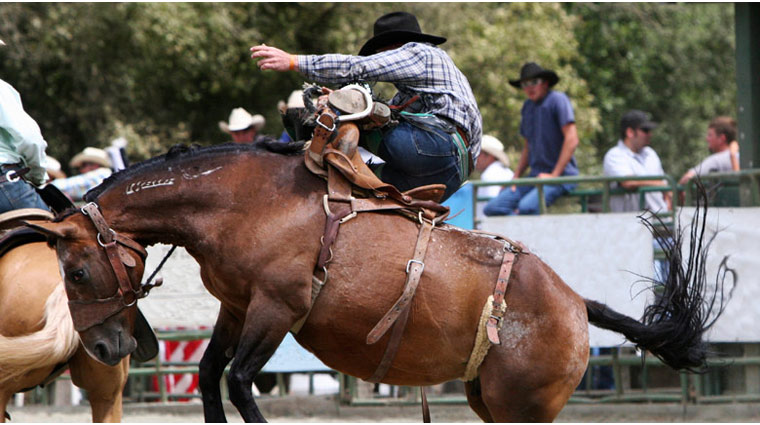 ©iStock/rickhyman
Often called "the most air-conditioned city in America," Houston gets the title for its attempts to combat the year-round warm weather. It's especially true during the hot, sticky summers, when the dials are turned up to full blast. So if you simply must visit in the summer, be prepared to sweat. If the date is up to you, spring would be a great time to visit the Bayou City. This is the when the weather is mild, the bluebonnets are in full bloom and the rodeos kick off their action-packed season.

If you happen to be in Houston in February or March, be sure to check out the Houston Livestock Show and Rodeo. We know it's a little cliché to suggest a rodeo in Texas, but this is like nothing you've ever experienced before. As the world's largest rodeo, you can spend days there without experiencing everything it has to offer.

For the best view of the fields of the Texas state flower, venture west on Highway 290 toward Austin. Once you get outside of Houston, which takes about 30 minutes sans traffic, you'll notice the highway is lined with breathtaking rows of wild flowers. About every other mile, people pull over to take pictures amidst the gorgeous bluebonnets. If you are in town in April, keep heading west on 290 until you get to Chappell Hill, which is host of the official bluebonnet festival.
As the largest city by population in Texas, there's always something to do in Houston — it's just the weather that dictates when you actually want to leave the comfort of the air conditioning. If you aren't one for the heat, it's best to avoid Houston in the summer when it is unbearably humid and just as hot. Personally, I'm a big fan of late winter/early spring in Houston. One of my favorite events of all time hits the city and there's such a great vibe. In February and March (it changes every year), the Houston Livestock Show and Rodeo takes over Reliant Stadium (where the Houston Texans play) and the surrounding Reliant Park. It's three weeks of country western fun, concerts nightly and even a fair aspect — think rides, games and tons of fried food. Of course, you can't experience the rodeo without trying some good Texas barbecue. Each year the three-week extravaganza kicks off with a barbecue competition.

By March, the weather is warming up to pleasant temps, making it a great time to experience the outdoor areas that Houston has to offer. Whether you're running through Memorial Park or soaking up the big city vibe at Discovery Green downtown, the city has a lot of great spots to enjoy the weather before it gets too hot. Spring is also crawfish season, which is always fun to experience — whether you have friends throwing a crawfish boil or heading to a shack for a feast, it's a must. By the time June rolls around, the only thing you'll want to do is lounge by the pool (more likely in the pool) when you aren't inside enjoying the air conditioning.

If you haven't experienced summer in Houston, then just know that the rumors are true- it's hot. The nice thing about the city though, is that there are a ton of amazing museums, shops and restaurants to keep you cool (and indoors). My all-time favorite time to be here is the fall or spring. The temperatures are mild and the outdoor spaces like Discovery Green and the Buffalo Bayou are a lot of fun to hang out in.
It's no secret that Houston summers get hot and sticky, but we wouldn't trade the never-ending sunshine for anything. The most comfortable times to visit are Fall & Spring, and if you're in our area (near the Houston Galleria), you should definitely visit around the holidays; the decor is top notch.
I would say fall because every other time is hot — fall and winter. When everybody's freezing, we get a little bit happier, but then it gets hot and we get really depressed.
The best time to visit Houston is late winter/early spring (February through April), and late autumn/early winter (October-November). The weather is perfect during these months while it's not so pretty in other parts of the country. In addition, if you visit in February, you'll avail yourself of the Houston Livestock Show and Rodeo, with activities that run for approximately one month.

Mid February, take advantage of the dining scene as Houston restaurants pull out all the stops for Valentine's Day. Chinese New Year also generally takes place in early February, when you can enrich your life with the sights, sounds and smells of Chinatown as vendors bring out elaborate displays of traditional bright and gold lanterns, teas, candies, and cookies to ring in the New Year. In April, tennis fans should also plan to visit for the U.S. Men's Clay Court Championships, which takes place annually at the River Oaks Country Club.

From October to November, take advantage of the wonderful weather by renting a convertible and driving around town with the top down. You can take in the expansive views of Houston's skyline inbound on i-10, 610 loop, and i-45, or drive about 1.5 hours to Texas Wine Country. Avid sports fans can catch a sports match or play golf at one of top rated golf courses.

And finally, from February-March and October-November, you can catch the performing arts season, which includes Houston Grand Opera, Houston Ballet, Theater Under Stars, Alley Theater, and Houston Symphony.