What are the five best amenities at Vdara Hotel & Spa?
Answers from Our Experts (1)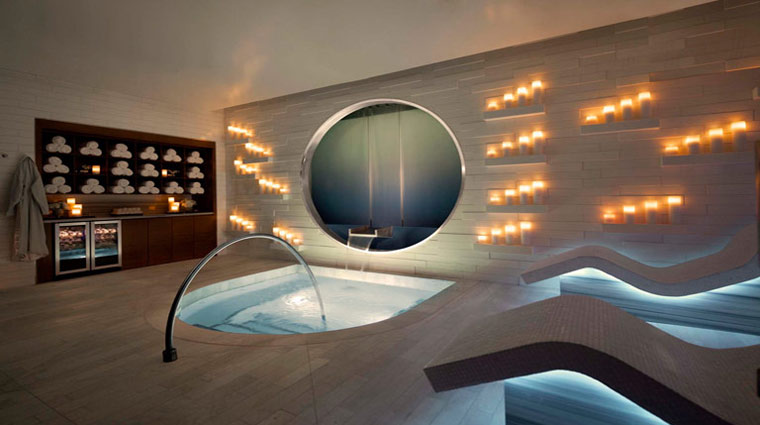 © 2011 MGM Resorts International
When you stay at Vdara Hotel & Spa, we hope you'll experience all of the hotel, rather than be cooped up in your beautiful room. The surrounding hotels may have more variety in the way of amenities, but Vdara does offer quality. Here's our list for the best five amenities at Vdara:

1. Feel rejuvenated. At ESPA at Vdara, you can spend a day or two relaxing in any one of their 11 private treatment rooms named "Retreats," such as its eucalyptus steam room, Jacuzzi tubs or Meditation Lounge. The spa impressed us by balancing its intimate and cozy feel with modern décor full of natural materials. Plus, the spa focuses specifically on holistic health.

2. Take a swim. Located on the rooftop of the grand entry, Pool & Lounge Vdara is as relaxing as it is playful. You can order cocktails and gourmet tapas while you sunbathe, or kick back in a private cabana (which you can rent 30 days in advance).

3. Get your questions answered. Typically, the concierge will help you with everything from making dinner reservations to providing maps and directions for sightseeing. At Vdara, the concierge does all of that and more. They really went out of their way to help at this luxury hotel.

4. Enter in style. From the moment you walk into Vdara, you'll have a good idea of its design aesthetic because its lobby truly reflects the feel of the entire property. With its high ceilings, bold artwork behind the front desk and modern furnishings, the lobby is made to feel airy.

5. Get fit. Lift some free weights or get on one of the fitness center's seven treadmills, four ellipticals or three stationary cycles. When you're done, head to the smoothie bar for a delicious fruity drink or a glass of Veuve Clicquot champagne if you're feeling fancy.