What is the gym like at Vdara Hotel & Spa?
Answers from Our Experts (2)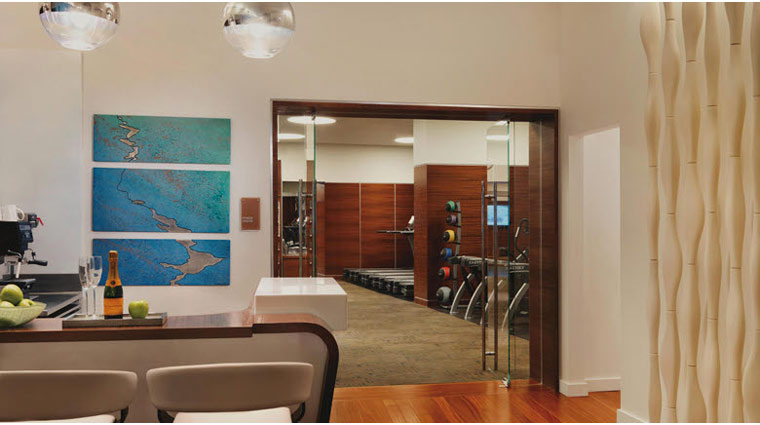 © 2011 MGM Resorts International
Natural is the word we'd use to describe the gym at Vdara Hotel & Spa. Wood paneling and natural light — a nice alternative to the typical harsh flourescent gym lighting — makes the gym feel private, like something you'd have in your own home. Though it's relatively small in area, the gym features large, flat-screen TVs for you to watch while you pump some iron or work up a sweat doing cardio. Water bottles, towels and headphones are provided, too. Plus, the gym employs its own staff, and if you want to arrange personal training sessions or need help with one of the machines, they'll be more than happy to help you out or arrange for a trainer to get your butt in gear.
The Fitness Center at Vdara features a variety of state-of-the-art cardio equipment, each outfitted with personal entertainment centers, as well as other exercise machines and a separate section of free weights. The Fitness Center is fully stocked with bottled water, clean towels, headphones, magazines, and newspapers. Lockers are also available for guest use.