What is the best Las Vegas nightlife?
Answers from Our Experts (2)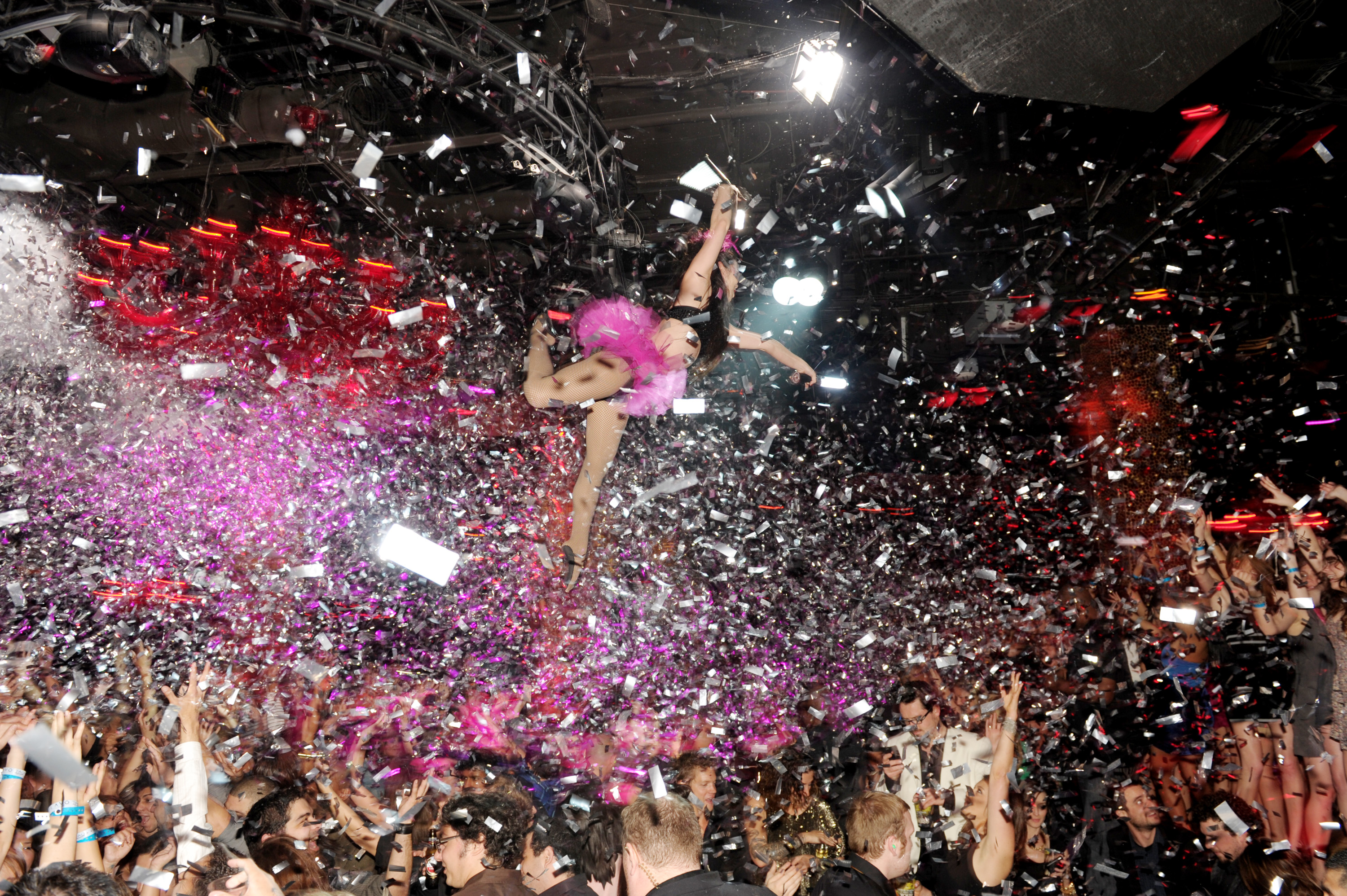 Photo Courtesy of TAO Nightclub / Magnetic Public Relations
Whether you're looking to grab a relaxing after-dinner drink with friends or dance your way to dawn in the clubs, Sin City's nightlife will not disappoint. Those looking to crank it up a notch can head to nearby XS at Encore Las Vegas. A magnet for celebrities and those looking to party with them, this posh spot pulls out all of the stops, from crocodile-embossed leather VIP booths to big-name DJs to an outdoor pool area with private cabanas. Or head to Encore's nightclub, Surrender, a swank indoor-outdoor venue.

It doesn't get more tech-chic than at Eyecandy Sound Lounge & Bar at Mandalay Bay. From the table-to-table instant messages to the touch-activated LED dance floor to the iPod request system, you'll have plenty to keep you occupied into the wee hours of the morning.

For dancing, the best spots are at celeb-centric Pure at Caesars Palace and the cavernous and decadent Tao Nightclub — don't mind the 20-foot hand-carved Buddha — at The Venetian Resort Hotel Casino. The dance floors are enormous and the DJs are expert spinners, pulling in hundreds of revelers nightly.
They just opened what has probably become my favorite bar at The Cosmopolitan called Vesper, just like the cocktail. Crack staff of bartenders who love being bartenders. Andrew Pollack, who oversees the program is continually leading with education, pushing the envelope both for classics resurrected and original cocktails. In a casino environment, he sticks to the classics. I would say, prior to that, my favorite — partially because I opened the Bellagio — but it's the Perugia Lounge inside Bellagio. It's an oasis away from the mayhem of the casino itself, even though it's just off the gaming floor. There's no video poker, you've got bartenders there today that started with us in 1998 who will remember your name, what you'd like to drink. They'll have a story for you, something new to try, fresh hand-crafted cocktails, you can get a little something to eat. You can get an ounce of caviar with some Cristal champagne.

Off the strip, I would go to Herbs and Rye on Sahara. Nick Holly has really resurrected a pre-prohibition feel in there. The cocktails match it. They're all classics. If I were going to make a trip downtown, I'd go see Jeremy at the downtown Cocktail Room. Again, it's got that funky, need-to-know vibe. No pretention, fabulous hand-crafted cocktails and a great respect for the perfection. To grab a Negroni and have some dinner, I have to give a shout out to my friends at Nora's [Cuisine]. It's a family-run Italian restaurant on Flamingo. Antonio, the bar manager there, runs a spot-on bar program. The drinks are made with love and fresh ingredients, and it shows.