What is public transportation like in London?
Answers from Our Experts (5)
Along with the weather, public transportation is the Londoner's favorite gripe. In truth, however, the city's transport network is superb. A few old Tube stations (and occasional trains) look like they haven't had a refit since the Underground opened in the 1800s, but the service is fast and reliable… usually.

If you are planning to be in London longer than a day or two, buy an Oyster Card. Top-up your new prepaid plastic smartcard with credit, and swipe it at the Tube gates to get access to the trains. Oyster fares are much cheaper than paying cash, on all London transport; you will save a fortune. There are overseas agents who will sell you a card before you depart, but Oyster is so widely available in London, that you are wiser to save yourself on extra commission or delivery fees. Simply walk into the first Tube station you see (at Heathrow Airport, for example) and ask at the teller window for a "pay as you go Oyster Card". The card costs £3, a fee that will be refunded if you return it on departure.

If you are using any transport in the capital, the best way to keep up to date with service updates and news of any line delays is to follow BBC London Travel on Twitter, at @BBCTravelAlert. It is always worth checking the status (here) of any Tube lines you intend to use – especially on weekends, because this is when closures for engineering upgrades are scheduled. Twitter users should also follow @TfLOfficial.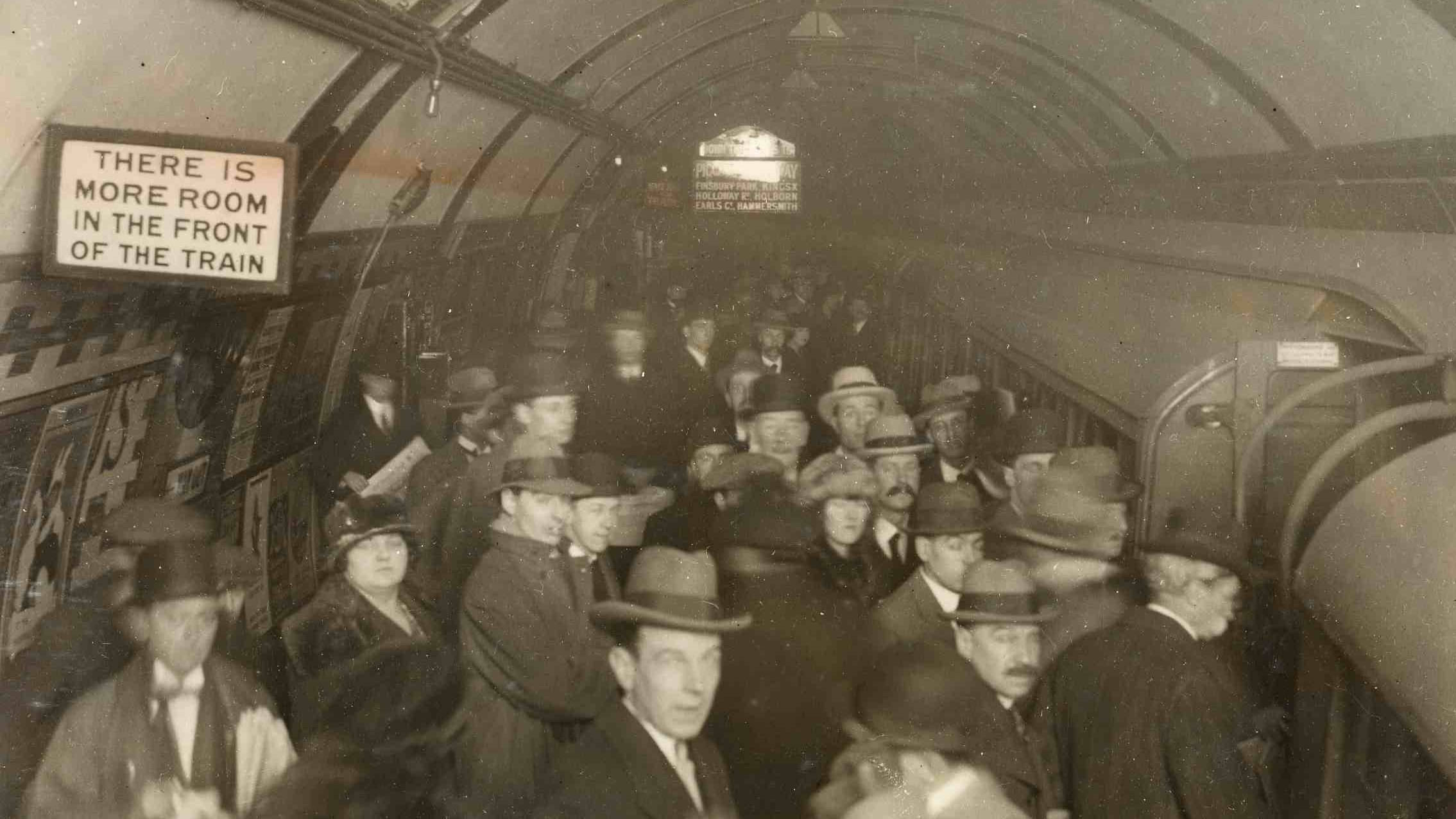 London is a massive city with, unsurprisingly, a massive public transport system. It can be infuriating – when 'leaves on the line' stop trains from running, for example – but mostly it works just fine, carrying over a billion passengers a year. Here's the lowdown.

Underground and Overground
The world's oldest underground railway celebrated its 150th anniversary earlier this year. Best avoided at rush hour, the Tube is a convenient and usually pretty speedy way of getting around. The system's major flaw is that trains stop running at around 1am , so if you're out later than that you're dependent on buses and taxis. The Overground is the newest addition to the train network and features modern trains and a reliable service.

Buses
When travelling at busy periods, buses tend to be a less stressful way of getting around, but of course you're at the mercy of the traffic. In central London, you can't buy tickets on the bus – you need to buy one (or have a valid Oyster card with you – see below) before boarding. A large number of routes run 24 hours a day, or operate a night service. While the famous old Routemaster buses that used to run across the entire network have replaced with modern vehicles that are pram and wheelchair accessible, you can still find them on two 'heritage' routes, the number 9 and the number 15. You can see the new Routemaster, that will be rolled out across London at some point in the future, on the 38 route, which goes from Victoria to Clapton in Hackney.

Taxis
Black cabs (which now come in a range of colours) are a very reliable and safe way of getting around London – all are now also wheelchair accessible. You can hail them on the street when their yellow lights are lit. Fares are metered, starting at £2.40. Non-metered mini cabs must be booked in advance rather than hailed on the street. They often work out cheaper than black cabs.

Cycling
Barclays Cycle Hire bikes (known as Boris Bikes after Boris Johnson, the Mayor under whose tenure they were brought in) can be hired from docking stations throughout central London. You don't need to register in advance to use the service, but there are discounts if you do. They're designed to be used for short journeys.

River boats, trams and the Emirates Air Line
River buses, a rather underused part of London's transport network, offer a relaxing way of getting around, plus fantastic views of the city. In Croydon, south-east London, trams are added to the mix. They don't exist anywhere else in the capital. The Emirates Air Line is really more tourist attraction than transport option, but as it's also a handy way of getting across the river between Greenwich and Excel, I'm including it.

Useful information
Cash tickets, whether bought for travel on the Tube or buses, are very expensive. An Oyster card, which you charge up and then use by 'tapping in' and 'tapping out' of Tube stations (or as you board buses), is a less pricey option. The Transport for London Journey Planner is an essential tool for working out the best of getting around. There are a whole host of smart phone apps to help too: I use London Tube Deluxe for journey planning on the move, Tube Exits to work out the fastest way through the Underground network and Bus Checker for a live countdown at bus stops.




The London Underground is not only the oldest underground railway in the world (now 150 years young!) but also one of the busiest, with more than 1.2 million journeys made on the sprawling system every year. Consequently, it is subject to regular maintenance work and can become very overcrowded during rush hours. Despite this, for the vast majority of journeys the Tube – as it's affectionately known by locals – remains a quick, convenient, reliable and safe route from A to B.

If you prefer to travel above the earth, London's extensive bus system is also able to transport you almost anywhere you need to go, 24 hours a day. However, just like with the Tube, it's always best to avoid rush hour. Other (more limited) public transport options include overland railways, trams, river buses and cable cars, while there is also a cycle hire scheme in operation throughout the capital.

Whatever you choose, try to plan your journey in advance on the Transport for London website.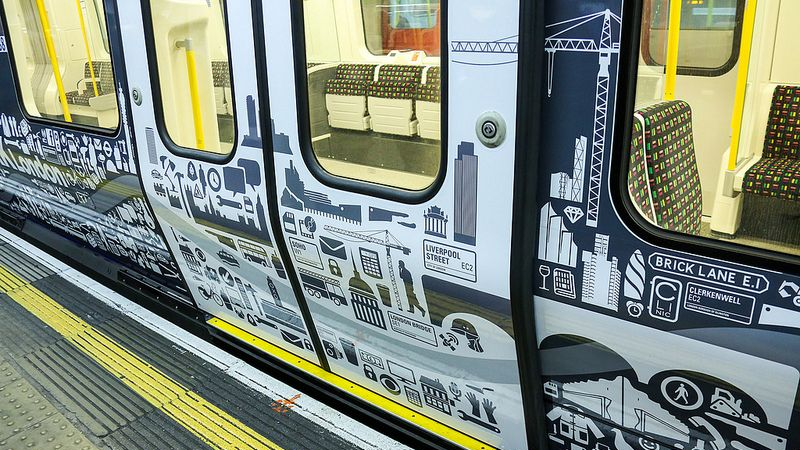 Copyright: Transport for London
London is well served on the public transport front and, once you get your bearings, it's easy to get around. However, with over 1.1 million people on the London Underground alone every year, getting from A to B can be a crammed affair and, depending on how far you have to travel, walking can often be the best policy.

For the best fare, do as the locals and pick up one of the pay-as-you-go Oyster cards at any mainline train or underground station and top up as you need to. There's an initial, but refundable, £5 deposit to pay, but it's worth the extra effort for the savings.

London's well served with buses too (and a reasonable £1.40 per journey if you pay by Oyster, at the time of press), with a 24-hour network serving the city, but as with cabs, they are best avoided during evenings and weekends, when the roads – especially around the main shopping areas, entertainment and attractions - tend to be gridocked. But, if time isn't an issue, then a window seat on one of the city's double-decker buses can be a great way to see the sights, and there're black cabs in abundance to flag down and take you to your destination of choice.

Those with an iPhone or other app-enabled mobile device should arm themselves with one of the free tube map apps available to download. Even as a daily London Underground user, I frequently turn to it to find the best route at the touch of a few buttons. And you can't go wrong with Google Maps, except in Soho where it has been known to send me on a bit of a wild-goose chase...

Better still, pick up a good ol' fashioned paper map and explore the city on foot or on one of the many bikes dotted around for you to pick up and drop off at your convenience (free for the first 30 minutes). It's the best way to appreciate the architecture, stumble upon hidden shopping gems, and get a real feel for the place.

For details on all public transport offerings and any planned improvement works which may affect your journey (note: these tend to take place over weekends), check out the official Transport for London website.
Public transport in London is excellent – despite what some locals might say! Visitors are most likely to get around by tube or bus but don't forget to plan for some walking too – it's by far the best way to see the city and can often be the quickest too. All public transport is generally very safe and women need not fear travelling alone in most areas.

The tube
The London Underground, known to most as the tube, is the world's oldest underground railway system and, as such, you will need to make some allowances! There are scheduled engineering works, often at weekends or later on in the evenings (check tfl.gov.uk and the information boards at stations for track closures), and some stations require you to walk up or down quite a lot of steps.
Having said that, most visitors will find the tube extremely useful and easy to navigate. The tube map is very simple to understand, with each line colour-coded, and (more often than not) matched to the decor on the train itself – so you won't mix up a district line train with the circle line even though they travel on the same tracks, for example. Signage on the tube is very clear and there are maps at all stations.
Bear in mind that early mornings between about 7am and 9.30am and evenings between about 5 and 7pm are extremely busy on most lines as Londoners make their way home from work. Avoid the tube if you can at these times.
Avoid travelling between the following stations too – the walk above ground is quicker and probably shorter than the one down to the train and back up again: Covent Garden and Leicester Square; Charing Cross and Embankment; Oxford Circus and Bond Street.
Note that the tube shuts nightly at around 12.30am (earlier on Sundays).

The bus network
The bus network reaches the areas the tube can't and many routes run 24 hours a day. Area bus route maps are located in the shelter at all stops, and a pole by the side of the road tells you which buses stop at that stop and gives specific route information for each one.

Visit tfl.gov.uk for more information on London transport.