What are five things I should know about Montage Beverly Hills?
Answers from Our Experts (2)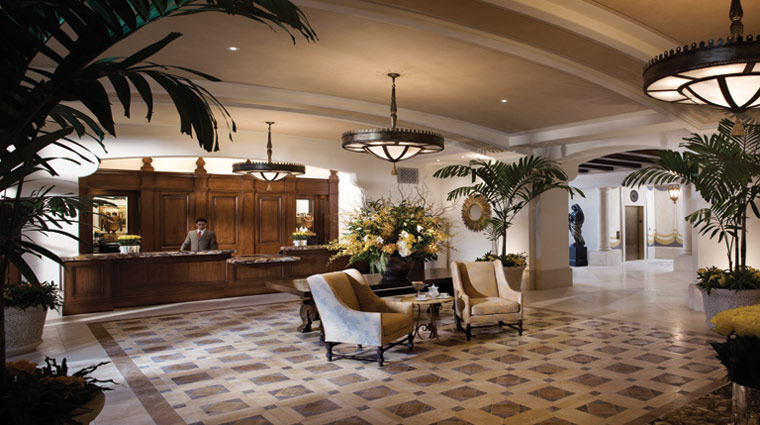 ©MontageBeverlyHills
What you should know first and foremost about Montage Beverly Hills is that the hotel offers one of the most luxurious overnight experiences you'll find anywhere. To make the most of your stay at the Five-Star hotel, here are a few specific things you'll want to be in the know about:

1. If you like pasta, you'll surely be dining at the hotel's signature restaurant, Scarpetta. The best seat in the house is the Chef's Counter, a handful of seats at the far end of the open-air kitchen. Take a seat here and you'll receive attentive service and a chef's tasting menu you won't soon forget.

2. Across from Scarpetta is the Lobby Lounge, where you can hear live music nightly in this spacious, high-ceiling den. (Tuesday through Saturday, you're also privy to an exclusive sushi menu.) A lovely afternoon tea is also served here, where you can try the amazing delicacies from pastry chef Richard Ruskell, who won the Food Network's Last Cake Standing to win the title of "Best Cake Artist in America." What most people don't know is that you can also order his cakes for private celebrations or if you simply want a delicious cake – just let the staff know that you'd like to purchase one.

3. Besides visiting Spa Montage, a 20,000-square-foot escape that draws inspiration from Spain's bathing rituals, treat yourself to a haircut next door at the Kim Vo Salon. Most likely, you'll see Kim Vo himself. E! News watchers will recognize him from his many appearances on the show. The celebrity hairstylist is often in his flagship salon.

4. Remember to bring your gym shoes. One look at the top-notch Montage's gym facilities and you'll want to keep up with your physical regimen (and gym-goers have full access to the Spa Montage facilities). A bunch of great fitness classes are offered for only $25 a pop.

5. For families with kids, Montage Beverly Hills offers a children's program called Paintbox. The hotel arranges fun events for the little ones while you enjoy a spa day or some shopping. You can choose whether your child attends a full day or half day of events.
Five things you should know about Montage Beverly Hills are:

1. The hotel has its Gold Level LEED Certification.

2. It's a Five-Star hotel.

3. There is complimentary wireless Internet available throughout the hotel.

4. Celebrity chef Scott Conant heads Scarpetta, and Richard Ruskell is the pastry chef.

5. There's an award-winning spa, Spa Montage, onsite.