Are there places to sit while we wait for a table at Circa 55 Restaurant?
Answers from Our Experts (1)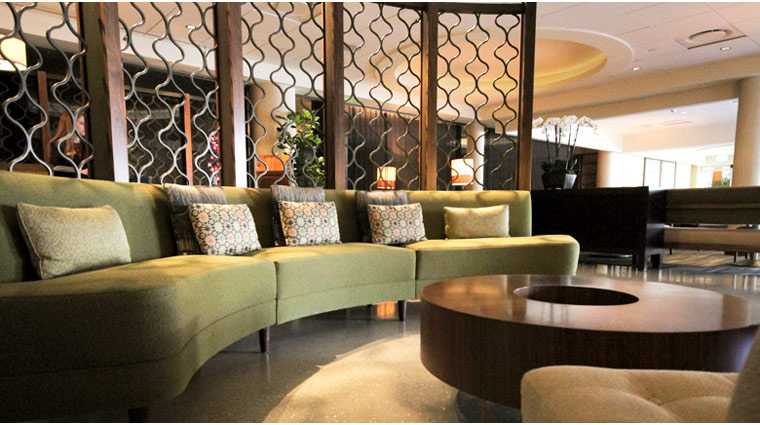 © The Five Star Travel Corporation
When you enter Circa 55 Restaurant, you'll find places to sit while you wait for a table to the right, in an area separate from the dining room. Take a seat on the curved avocado-colored couch behind a wooden doughnut-shaped table or on one of the two cream, padded chairs.

For an alternative spot to sit, head just outside the main entrance of the restaurant. There sits two white midcentury-modern chairs and an avocado-green oval table. But instead of sitting down, you may want to peer inside the L-shaped glass case of goods, which carries celeb paraphernalia like Fleetwood Mac's Grammy, Judy Garland's own camel sculpture from A Star Is Born, Frank Sinatra's signed Anthology LP and a rare original Beatles poster signed by all four of the mop-topped singers. It just would be right if they didn't have this sort of Hollywood stuff to show off.