What are five things to know about the Belvedere?
Answers from Our Experts (1)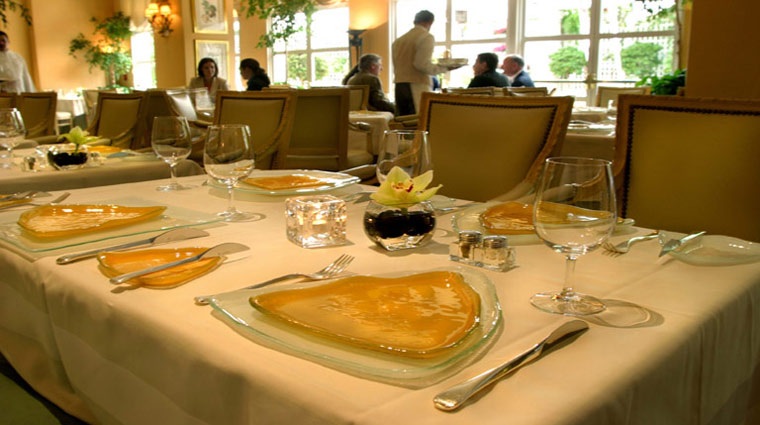 ©ThePeninsulaBeverlyHills/VFMLeonardoInc
Set inside the Peninsula Beverly Hills, the Belvedere is somewhat of an institution as restaurants in this neck of the woods go. Many a silver-screen contract has been signed across these tables, as fast talkers from the nearby CAA and ICM agencies have held court here, but it's also been the setting for numerous proposals, ladies luncheons and black-tie affairs since the hotel opened in August 1991. If you plan to dine off chef James Overbaugh's modern American menu at the Belvedere, there are a few things you should know before you get there:

1. The Four-Star Belvedere caters to a mix of people but be warned, this isn't the trend-setting young Hollywood crowd; an older, more sophisticated group of diners eat here. It's quintessential Beverly Hills spot, with a refined and chic atmosphere, so if you're looking for a delicious dinner in a luxurious atmosphere, this is your place.

2. The waitstaff at the Belvedere knows its stuff: If you're having a hard time ordering, your server will make the decision easier with an overview of your choices. With detail and precision, plates will arrive and disappear as if on cue; you'll feel relaxed and taken care of, without a stuffy overbearing air, making your meal and experience completely enjoyable.

3. If wine is your thing, The Belvedere is a great place to be: Wine manager David Jones has been at the Belvedere for many years and is incredibly knowledgeable about the list and wine in general. This restaurant's armada of vinos is quite lengthy and more than likely, you'll need Jones' help to select the best wine to go with your meal. He'll stop over before you order to assist and is more than willing to talk shop about the menu.

4. Although it's a sophisticated restaurant, the Belvedere offers a charming garden setting and, if you've booked a family vacay, the patio works perfectly with kids. There's a children's menu, so if your kid's palate isn't quite so refined yet, there are a variety of favorites — macaroni and cheese, spaghetti with turkey meatballs or mini pizzas — to order. However, your gourmand-in-training also can choose more adult-like meals, such as stuffed chicken with creamy orzo and peas or grilled salmon with rice pilaf and lemon-butter sauce.

5. If you're looking to throw a larger party at The Belvedere, the lovely private dining room is the perfect place to play host. For an intimate space, the private dining room features gold and cream décor and one long table that seats up to 20 people.