What are the five best kid-friendly restaurants in Los Angeles?
Answers from Our Experts (6)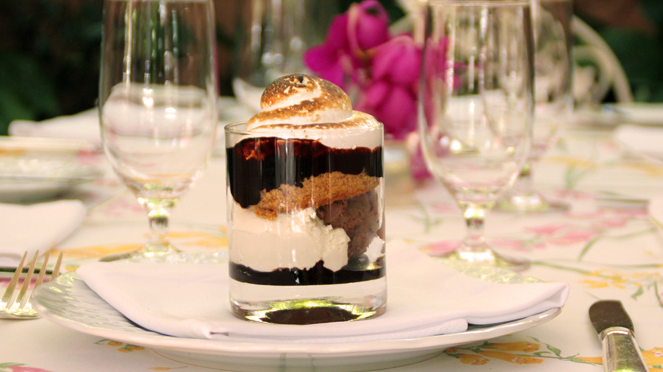 Deconstructed S'More at Polo Lounge
Los Angeles is one city where it's very easy to find restaurants that appeal to both kids and parents (and that's because with the fresh and seasonal focus of Cal cuisine, you'll readily find healthy and organic takes on comfort classics kids love and that can be ordered without parental guilt!) I love the old-fashioned feel of the Fountain Coffee Room at The Beverly Hills Hotel. The jewel-box sized space has old-time counter service and a whimiscial circa 1940s pink and green decor, and is a great place for made-to-order breakfast pancakes (the buttermilk silver dollar cakes are a favorite) or late afternoon ice cream sundaes. For that matter, the outdoor patio at the hotel's Polo Lounge is equally appealing thanks to its casual feel and open-air setting, and incredibly rich desserts, such as the deconstructed s'mores (chocolate and marshmallow ice cream, graham cracker cake and toasted marshmallows).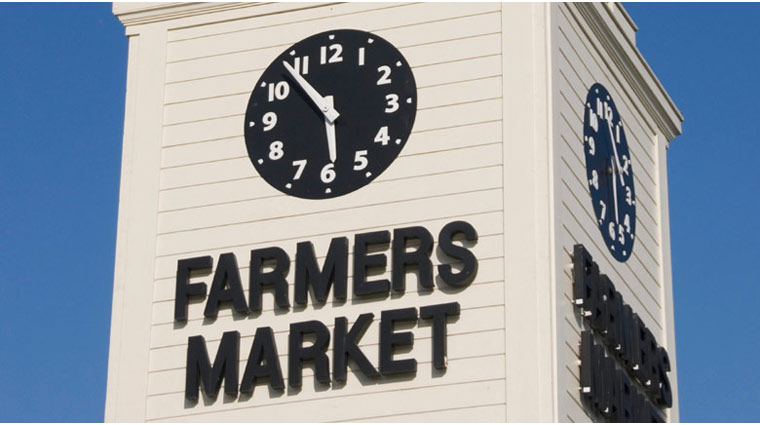 ©iStock/peterphoto
If you've planned a trip with the family, Los Angeles offers no shortage of kid-tested-and-approved dining operations. From healthier options at farmer's markets to burgers and shakes at the beach, no matter what part of town you find yourself in, you won't be far from your kid's dining dream.

1. Pretty much any burger place in this city — and there are tons — will be as good for the kids as it is for the adults. Burgers, fries and shakes are totally kids territory, while adults can enjoy the craft beers and cocktails many of L.A.'s joints offer. If you're checking out the celebrity quotient in Hollywood, pop into Lucky Devils for a meat patty and craft beer; for a great burger west of the 405 freeway, check out the build-your-own menu and kid-friendly décor at The Counter in Santa Monica.

2. Located at Fairfax Avenue and Third Street, the Original Farmer's Market is one of the U.S.'s first farmer's markets, which has been going strong since the 1930s. While only a handful of fresh fruit-and-vegetable stalls are left, it's a great destination for an alfresco lunch, with plenty of options for picky eaters. Bennett's offers some of L.A.'s best ice cream and sorbet with fun flavors such as pumpkin and Fancy Nancy, a mix of banana chunks, coffee and caramel; ¡Loteria! serves lighter versions of Mexican fare, like chiles rellenos stuffed with goat cheese and chorizo; and Magee's Kitchen, one of the oldest stalls in the market, tempts with all-American dishes like roast and corned beef.

3. Part deli, part bakery and part institution, Canter's Delicatessen is a historic restaurant with a special spot in Los Angeles culture. More than a Jewish landmark, Canter's has long been the nexus for comfort food, whether it be a bowl of matzo ball soup, a pastrami on rye or a cookie for your kid from their old-school bakery counter.

4. For a real 1950s diner experience, bring the kids to Dinah's Family Restaurant. With its kitschy red-and-white sign and naugahyde banquettes, much of this west side diner's décor hasn't changed since its opening in 1959, but the famous fried chicken and oven-baked pancakes are sure to please small and big mouths alike.

5. For a high-end meal that will still please the kids, head to The Getty, whose sun-soaked courtyards and maze-like gardens can distract the kids while you enjoy lunch of roasted quail stuffed with wild mushrooms or braised beef short ribs in the modern dining room after viewing the collections. Read more about kid-friendly travel on our Forbes Travel Guide blog or our channel at Forbes.com.
The five best kid-friendly restaurants in Los Angeles are Giggles and Hugs, Jack and Jill's, the Disney Soda Fountain, Mel's Diner and the Farmer's Market.
The five best kid-friendly restaurants in Los Angeles are the Conservatory, the Cheesecake Factory, Il Fornaio, Buddha's Belly and Chin Chin.
Here is a list of our picks for the best kid-friendly restaurants in Los Angeles: The Farm (American cuisine), Il Fornaio (Italian cuisine), Jack & Jill (American cuisine), South Beverly Grill (American cuisine), Farmer's Market Food Courtyard at The Grove, and Magic Castle in Hollywood (American cuisine).
Despite its glamour and glitz, Los Angeles is a surprisingly kid-friendly spot, filled with restaurants that are ideal for a family meal. Chain restaurants like The Cheesecake Factory, California Pizza Kitchen and Johnny Rockets are always safe bets. The Farm of Beverly Hills and the Westfield Century City Mall food court are also worth checking out.