What's the best time to visit Los Angeles?
Answers from Our Experts (9)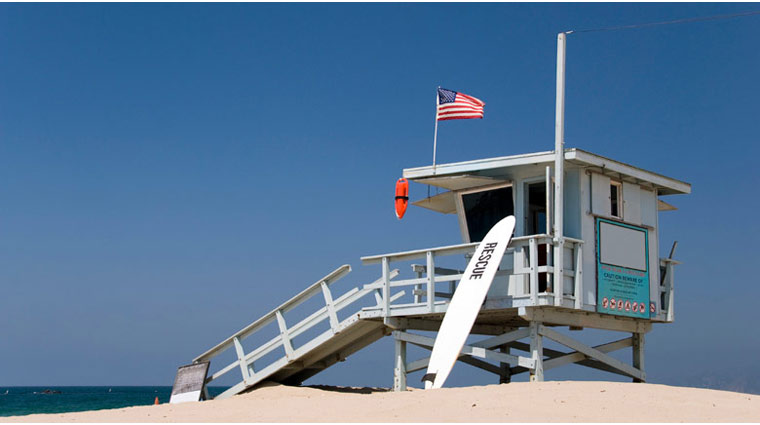 ©iStock/frankvandenbergh
The movies make it seem like Los Angeles is a summer wonderland 365 days a year; but L.A. does actually have seasons, they are just not the ones you know back home. The city's various microclimates mean it can be gloomy and cold in one part of town and scorching in another. The dry season starts around April or May, and the city doesn't see a drop of rain until November. Fog can make May gray or June gloomy, but July through October is the finest time of year in the beach communities. Typically, they enjoy sunny 75 F days and nights perfect for sleeping with open windows. Further inland and in the valleys, however, temperatures get into the 80s and 90s, making air-conditioning a must, so if you've planned a summer vacay pack the suntan lotion and a hat. By September or October, enclaves in the canyons and near national forests become hot and dry tinderboxes subject to devastating wildfires. Even during the season between November and April, there isn't that much rain. Just 15 inches falls in an average year, usually in the form of big downpours between January and March. When it's not raining, days are sunny and bright, with temperatures in the high 70s and 80s during the day and 50s or 60s at night.
The greatest thing about Los Angeles is that there is never a bad time to visit. With some of the best weather in the country, anytime is a good time.
We have beautiful weather all year round!
Summers in L.A. are kind of nice. I think that's what people come to L.A. for is that hot weather. There's a good energy here in the summertime — everybody's out and about and every restaurant in L.A. pretty much has a patio. Our city is made to be outside, so I think that's a good time.
People think we don't have seasons here, but we do have seasons. I love the fall — when it starts to get a little bit of a cold snap and usually the smog from the summer has blown out. I think the fall is really great here. And actually in Palm Springs, too. I think October is the best month in Palm Springs.
You can come to Los Angeles anytime, but my favorite time is obviously spring. In May and June, it's starting to get really warm and summer is coming. September and October are really beautiful here because the weather is beautiful. Those two are probably my favorite times of year here. There's not a lot of change, but sometimes change isn't great when it comes to weather. When we get a rainy day, we start a fire and relax — I like that easy way of living. I don't like to fight the cold and the snow.
I love the wintertime because the tourists leave the beach, which is great. I live very close to the beach and it's quiet in the winter. The air is crisper and cleaner. It's just so clear because of the rain and the winds — it's just spectacular. The nice, beautiful sunny days and cool crisp nights are perfect for a fire.
Every month is incredible in L.A., but I would probably say November is just so beautiful. It's warm. The air is super clean.
I just realized that I'm a person who appreciates the non-extreme seasons, so I think that I would fall into the autumn and spring. Sometimes we have spells during winter or summer that replicate that, but I do know that that's the timing that I really enjoy for the weather.

And I have to, of course, say September, but that's also because it's my birthday and I celebrate the whole month. There just happens to be a lot that goes on in where I live in September, so I love to celebrate that.