What are the table settings like at Jaya?
Answers from Our Experts (1)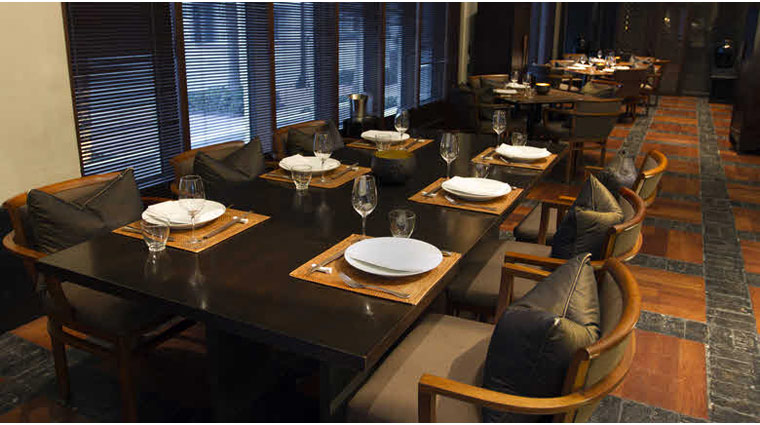 © The Five Star Travel Corporation
The table settings at Jaya are clean and traditional. The sleek eatery's tables are set with a white plate, simple flatware as well as black chopsticks set on a small white holder, water and wine glasses, and a white napkin that the waiter will help you to place after you take your seat. A single candle decorates the tabletops, which are covered in white tablecloths with luxurious dark leather placemats. Modern chairs with curved wood backs tuck into the simple tables, too. The minimalism matches the glossy sophistication of the rest of The Setai and helps the food to stand out.