What should I pack for a trip to Miami?
Answers from Our Experts (3)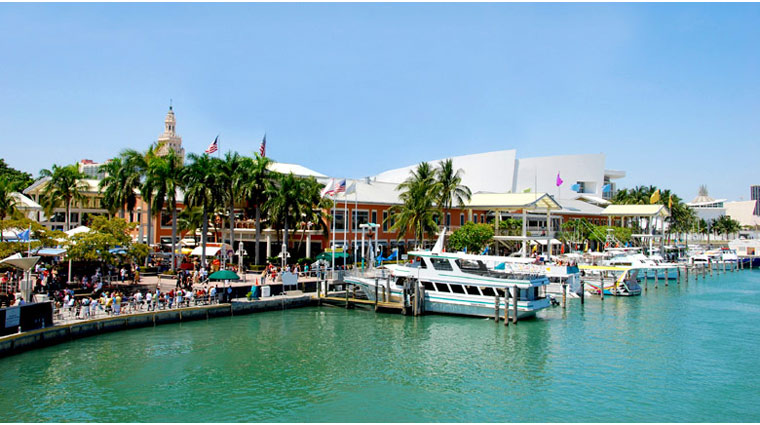 ©iStock/ivancholakov
If you're heading to Miami, you should pack with you all the obvious necessities. But don't forget, Miami's nightlifte scene is loud an colorful, and you'll want to fit in. This is a place to see-and-be-seen; so pack those outfits you're otherwise too shy to wear, because in Miami, practically anything goes.

1. The first item on your list should be a swimsuit because you're in sunny Miami. Enough said. No really, you absolutely have to spend time at the beach while here so a swimsuite is vital. Actually, you'll want to pack a few — you'll be in and out of pools and beaches the whole time, and you'll want to slip on a dry suit rather than try to fit that wet one (that's possibly covered with sand) back on.

2. Books or an E-reader and proper sunscreen are also necessary for spending time at any one of Miami's fabulous beaches or swanky pools. We're serious — the sun can be ferociously hot, so don't go out without some sunscreen. You don't want to spend the rest of your trip fried and lathering on aloe at all hours of the night. And while there's plenty to look at on the beach, the beach is the perfect spot to catch up on your reading.

3. A bathing suit cover-up will come in handy, as well as sandals and light, airy clothing. You'll want to walk around the beach and pick up some snacks or take a break from the sun, so a cover-up and some sandals will allow you to just that without having to be fully dressed.

4. Depending on the type of trip you desire, you'll either be subjected to scorching temperatures in the summer or manageable 70-degree temperatures in the winter, spring and fall. You'll need a light jacket for when restaurants crank up the air conditioning, but the majority of the contents of your suitcase should reflect a true beach vacation. If you tend to get cold often though, bring that jacket or pack layers.

5. Going out clothes should find their way into your suitcase too, as Miami nightlife is internationally renowned. You can't hit up the clubs wearing your typical everyday wear. You have to spice it up a bit, especially here in Miami where most women don bright colors, low-cut necklines and short hemlines. The guys will want to compete and be dressed to impress. Bring your finest and most fun cocktail-outing clothes and don't be shy, wear that outfit you usually wouldn't when you're at home.
You'll definitely need a swimsuit for this beachy destination, but what else should you bring for your trip to sun-filled Miami?

1. Sunscreen. Whether you're going for an early morning jog on the South Beach boardwalk, enjoying an afternoon of shopping on Lincoln Road, or kicking back on one of your hotel's cushioned beach chairs, you'll need plenty of SPF to protect your skin from the sun.

2. Your trendiest, most brightly-hued clothes. As you've probably heard, fashion is dialed up to a higher volume in Miami, so you'll actually feel out of place if you aren't flaunting your loudest sundress and highest heels. Don't be afraid to turn it up.

3. Beach bag. You'll likely be spending plenty of time sunbathing (with your SPF on, of course), so be sure to bring along something cute and stylish to carry all of your belongings (e-reader, phone, sunscreen) in to the pool or to the beach.

4. Sunglasses. The sun is bright in Miami, so be sure to arrive in your shades. Though, if you do happen to forget yours from home, you'll certainly find plenty of inspiration in Miami, where everyone seems to be wearing the hippest shades on the market. Purchase a new pair — automatic souvenir!

5. Nail polish. Either arrange for a pedicure at your hotel's spa or bring along your own polish — just make sure your toenails look their best for pool time and for those open-toed heels you're planning to wear at night. And the shade should be bright — Miami bright.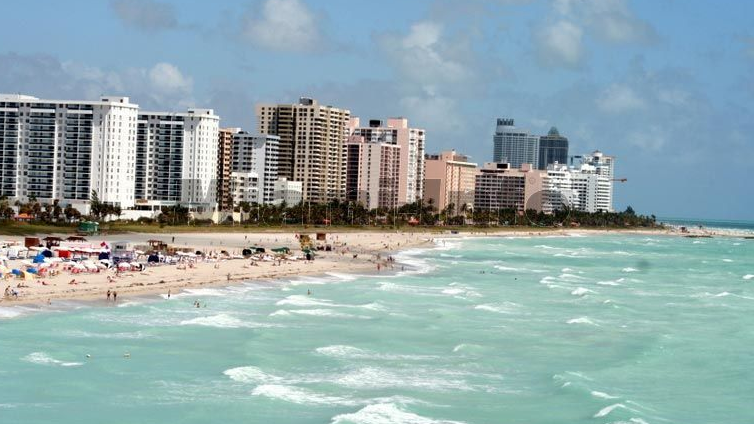 Ready to head to Miami, but are unsure of what exactly to bring with you in your travels? While everyone differs on what they decide to bring on their tropical getaway, here are a few essentials that are a must.

Make sure to bring lots of sunscreen. The sun is hot here throughout the year, so no matter what season you plan on traveling to Miami, you'll need to bring that SPF with you and apply it liberally. A ChapStick with sunscreen in it is also a good idea. Carry it around in your pocket or handbag and apply it when you're walking around, not just while at the beach.

Light, airy clothes. Whether you're walking around Lincoln Road at night or you are hitting up the beach during the day, you'll want some lightweight clothes to wear. Stick with cotton sundresses, shorts, linen pants, and short-sleeve tops. If you are traveling here in the winter, be sure to bring a light sweater just in case the evening drops down to somewhere in the mid 60's.

Moisturizing body lotion with aloe. After a long day out in the sun, your skin might really feel it. Be sure to bring a moisturizing body lotion you can slather on after your shower. One with shea butter or aloe should do the trick without making your skin feel to greasy.

A swimsuit and coverup are going to be your wardrobe of choice while here, so plan accordingly. Most of your days will most likely be spent on the beach so bring a few bathings suits and cute coverups to lounge around in or to hit up a local beach bar for a mid-afternoon cocktail.

Bright, colorful going out clothes are also a must. While you'll want lightweight coverups for the beach and hanging out during the day, you'll want some fun items to wear at night including colorful, body fitting dresses and bright tops paired with dress shorts or a mini.