Answers from Our Experts (2)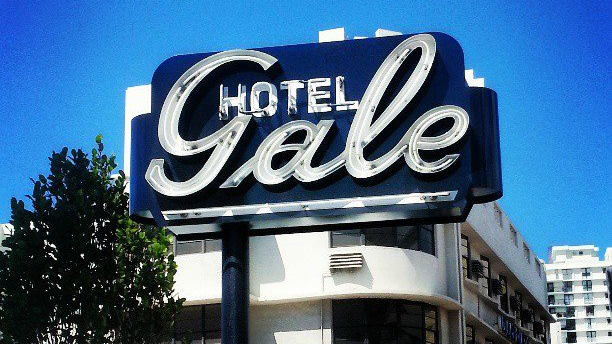 Miami is always changing and it seems like there's always something new popping up, including lots of clubs, restaurants, and activities.

Deco Bike is one of the newer attractions to hit South Beach, and provides a fun and healthy alternative to driving your car or using other forms of public transportation. All around town people can find these Deco bikes parked in a particular location, which allows customers to rent and then drop them off at any other location within the city.

There's plenty of new stores to shop too, including places that recently opened up on Lincoln Road. Now, shoppers can find a large Forever 21 and two-floor H&M, alongside their other staples in the outdoor Lincoln Road Mall. A newcomer that plans on opening in mid-May in this mall too is New-Era, and promises fun finds and live beats from Miami's own top DJs.

The Gale Hotel is also a huge addition to Miami's nightlife scene since this space is packed with everything: a funky basement lounge, a fine dining restaurant, and a couple of bars that make some serious cocktails. After a few of the potent concoctions mixed up in the Regent Cocktail Club, you might be calling it a night in one of the stylish vintage guest rooms.
Shops, restaurants, things to do, there's always something new happening in Miami, which is what makes this vibrant city so much fun to visit.

Nikko by Sunshine
The new Brickell Bay restaurant by Master Chef Sunchai "Sunshine" Naknoon is serving up a creative mix of sushi, sashimi, curries, and noodles with a whimsical twist. Each dish incorporates playful artistry and food carvings, like goldfish, palm trees, and fruit sculptures.

The Butcher Shop Beer Garden & Grill
A butcher shop, restaurant, and beer garden all in one, the new Wynwood spot serves, what else? Good meat and beer. They have a 24-foot-long meat case filled with prime beef, a range of sausage, and other organic meats that you can take home or pick out and they'll prepare it for you to eat there. Butcher Shop Executive Chef Dustin Ward also uses only local produce. The selection of craft beers includes a private label brew, made by a local organic brewery, too.

La Belle Rebelle
Designer Fabiana Silberstein is making a splash on South Beach with retro -glam meets tropical life pieces. For summer the store is carrying vibrant colors and funky prints, think hand-painted flowers and digital prints of shells, mints, corals, and baby blues.