Where is the best Miami shopping?
Answers from Our Experts (3)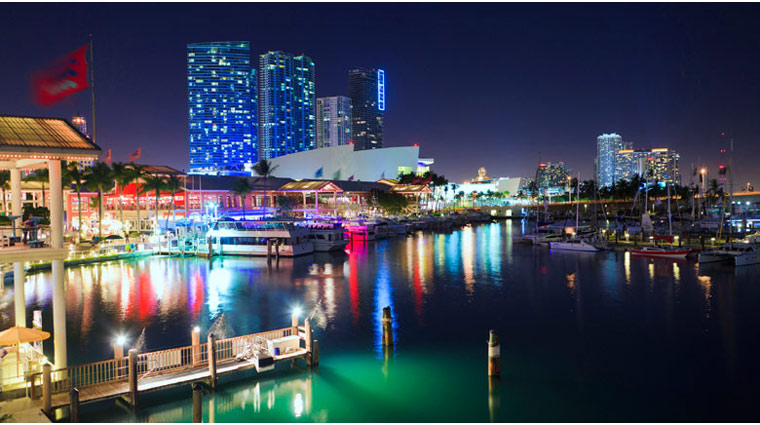 ©iStock/thepalmer
In the heart of South Beach sits the renowned Lincoln Road, which teems at all hours with a mish-mash of nightclubs, lounges, bars, restaurants and an eclectic collection of boutiques (in this roundup alone, Books & Books, Fly Boutique and more are on this strip) blended with well-known retail shops, such as Victoria's Secret and French Connection and boutiques such as Base, carrying designer threads from Lorick, Rag & Bone, Rogan, Fred Perry and Helmut Lang.

Lincoln Road was originally founded by millionaire developer Carl Fisher, who envisioned the street as Miami Beach's equivalent to New York City's Fifth Avenue or Beverly Hills's Rodeo Drive. In the 1960s, the architect Morris Lapidus took it a step further by transforming the two-way driving road into a pedestrian-only byway, stating that, "a car never bought anything." Lincoln Road attracts tourists from around the world and also remains a hot spot for the local Miami and Miami Beach residents. Since it's technically an outside mall, pack the sunscreen, bottled water and sunglasses.

The lively, open-air atmosphere of Bayside Market is another shopper's paradise for locals and visitors alike. Most folks come for the name-brand stores (ranging from Sunglass Hut to Brookstone to Guess) and local boutique and kiosks, but many stay for the live-band performances, which take place daily. It's for this very reason that this place often resembles a zoo at all times of the day, but especially between noon and 5 p.m., when the sun is up, the bands are hot and tempers are short - the perfect recipe for sultry, on-the-spot dancing.

You won't just find stunning Art Deco structural design in Miami's design district. Boutiques in the area such as Emeshel and Nazly Villamizar Designs mirror the area's commitment to art. Webster, a 20,000-square-foot haven of runway pieces and labels such as Martin Margiela, Proenza Schouler and Miu Miu, is a good indication of what kinds of top-tier designer brands you'll find in South Beach. Bal Harbour, Merrick Park, Adventura Mall and Shops on Miracle Mile are all go-to spots to shell out cash as well and they house more conventional shops. There is something for every kind of shopper in Miami, so bring your wallet.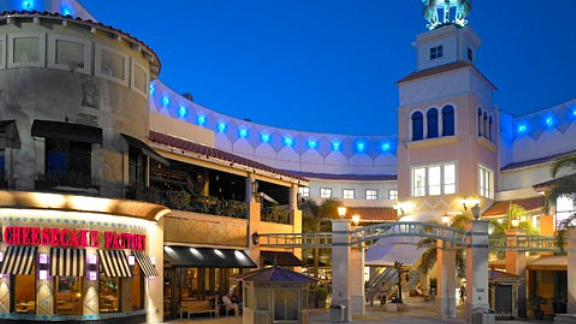 Aventura Mall, miamibeachadvisor.com

Shopping in Miami can range from those cheap little boutiques hidden in South Beach, to some high-end designer items found in the Design District. Here are a few places to go for just about every budget and every style.

Bal Harbour Shops
This outdoor mall is beautiful and full of designer boutiques that range from Marc Jacobs to Alexander McQueen. And when you're finished shopping (or window shopping), you can hit up either Segafredo for an espresso jolt or a glass of wine from Makoto or Carpaccio.

Design District
As one of the most up-and-coming area in Miami, the Design District offers a large range of quality shops which include high-end designer boutiques like Dior, Hermes, and Christian Louboutin. While you're there, you'll also be able to try some of their savory restaurants such as Michael's Genuine, and hit up various art exhibits.

Aventura Mall
One of the country's largest malls, this shopping mecca offers both expensive items and cheaper finds, broadening the range for all shoppers. You'll have the option of heading into Louis Vuitton for a new bag or enjoy grabbing something trendy and less expensive at Forever 21.

Dolphin Mall
Anyone who is looking for exclusive deals on designer items, the Dolphin Mall is the place to go. As a bonafide outlet mall, this place shells out marked down items from places like Last Call by Neiman Marcus, Saks Fifth Off Fifth, and Banana Republic.

Lincoln Road
Along this outside mall, you'll come across many little boutiques that are mildly priced and ideal for tourists and locals. Shop around stores that include Lucky Brand, Victoria's Secret, and then sit back and relax at one of the many different restaurants and bars along the street path.


From high-fashion boutiques to unique local shops, open-air markets and outlet shopping, there's something for everyone.

Bal Harbour Shops
At Bal Harbour Shops, you'll find upscale stores like Prada, Balenciaga, Dolce & Gabbana, Jimmy Choo, and David Yurman, as well as Neiman Marcus and Saks Fifth Avenue, and many other notable fashion meccas. The open-air mall located in Miami Beach also has top dining options like Asian-inspired Makoto Restaurant and French Bistor La Goulue.

Bayside Marketplace
Located right on the water, Bayside Marketplace has a variety of shops, restaurants, and entertainment. At the open-air festival-like market mall you can also catch a sightseeing boat tour around the bay area. During the summer, Telemundo presents its summer concert series live.

Miracle Mile
Miracle Mile, nestled in Coral Gables, is home to a variety of unique boutiques, high-end salons and spas, elegant bridal stores, and fine jewelers. After a day of shopping, you can pull up a seat at a quaint sidewalk cafe and later dine at one of many of Miami's best restaurants.

Lincoln Road Mall
Right in the heart of South Beach, Lincoln Road Mall offers funky shops, fine dining and sidewalk cafes, galleries and entertainment. The pedestrian-only promenade is also a prime people-watching spot.

Dolphin Mall
If it's outlets you're looking for, try Dolphin Mall, where you can find outlets for Calvin Klein, Polo Ralph Lauren, Cole Haan, Coach, Bloomingdale's, and more. Starting in June, the mall also hosts live music on the weekends.