What is involved in Meadowood Napa Valley's turndown service?
Answers from Our Experts (2)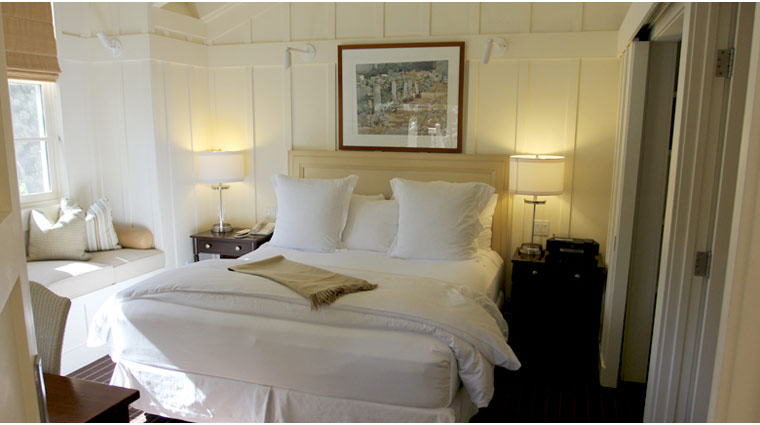 © The Five Star Travel Corporation
Meadowood Napa Valley's turndown service is a feast for the senses that will satisfy your sweet tooth. You'll return to your room in the evening to find everything tidied and the luxurious white linens on your bed prepared for your arrival, your pillows fluffed, and your robe and slippers put out for you. To put you in a state of sugared-up bliss before you hit the hay, the chamber staff also leaves one of the resort's delicious homemade sugar cookies, a scrumptious coconut macaroon and two bottles of water to wash your treats down. With pampering like this, there's no way you'll have anything but the sweetest dreams.
After a day of wine tasting, playing croquet and sunbathing, you will be more than pleased to return to a room that exudes calmness. The room will be dimly lit, and if you'd like, the fireplace will be started. You will sink into the fresh white linens and reach over to find delicious homemade treats — a sugar cookie and coconut macaroon, both baked on the premises.