What is the best Nashville nightlife?
Answers from Our Experts (3)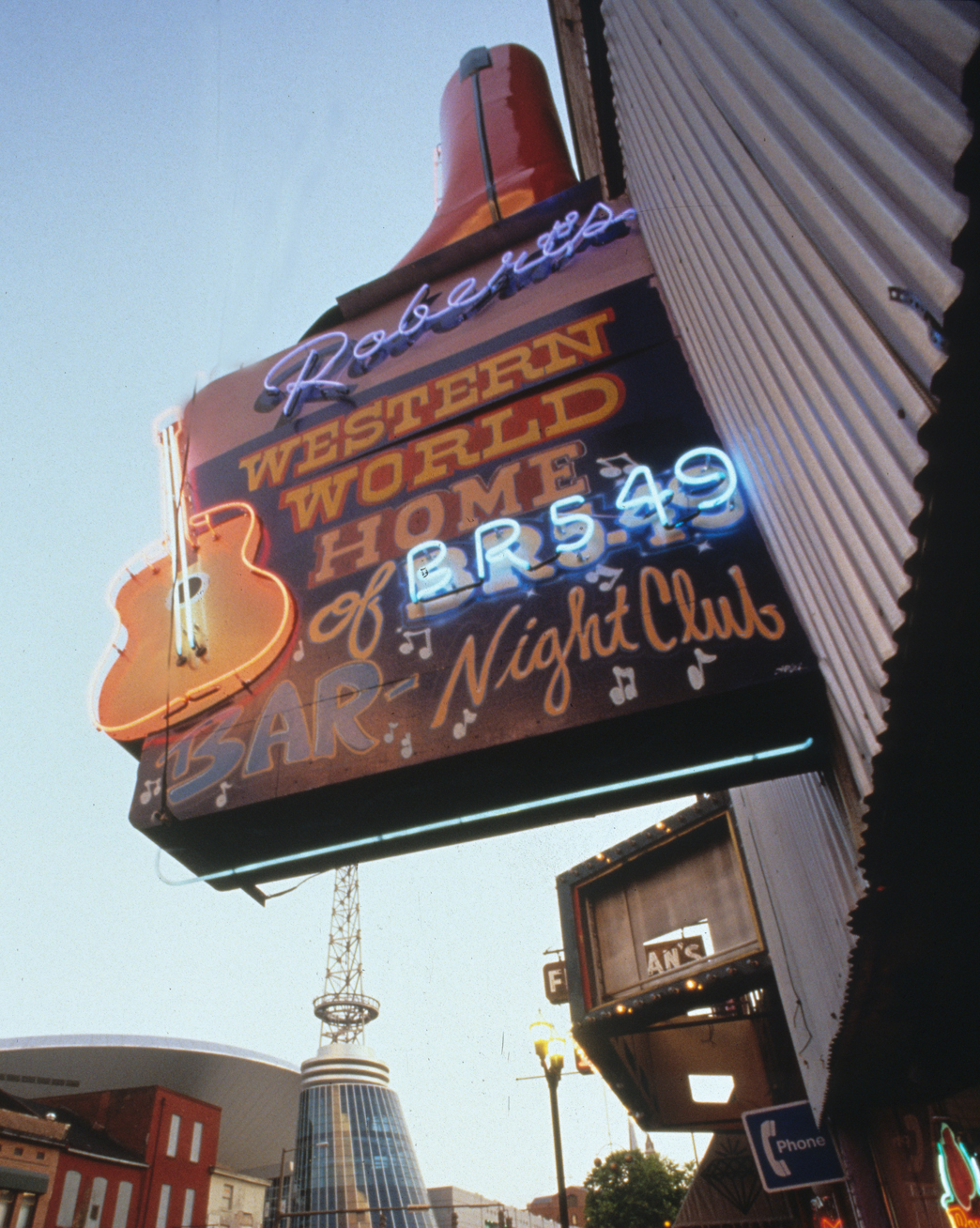 Photo Courtesy of Nashville Convention & Visitors Corporation
Any list of the best Nashville nightlife is dominated by Nashville's famous honky-tonks, home of great music and good beer. Favorite locations along Broadway known for hosting famous acts in their early days are Robert's Western World, Tootsie's Orchid Lounge, Legends and the Stage. In downtown Nashville's historic Printers Alley, you'll find favorite bars and clubs such as Bourbon Street Blues and Boogie Bar, Fiddle and Steel Guitar Bar, Lonnie's Western Room and Ms. Kelli's Karaoke Club. Downtown Nashville's Second Avenue boasts clubs frequented by locals and tourists alike, including the Wildhorse Saloon, Buffalo Billiards, Graham Central Station and BB Kings Blues Club. Another favorite Nashville nighttime watering hole is the Flying Saucer, featuring great billiards rooms and a long list of brews on tap.
Nashville's nickname is Music City, and nightlife revolves around live music, mainly in the city's many "honky tonks," bars that feature non-stop bands, and usually cheap drinks and food in a welcoming setting. Unlike other music-centric cities such as New Orleans, Memphis or Austin, bars in Nashville go all day long, from late morning to late night. You can have lunch, walk into a nearly empty bar and catch great acts, go to another, head back to your hotel, freshen up, have dinner, and start again, but these places really come alive at night, and thrive well past midnight, and can be packed until as late as 3AM. There are options all over the city, some more focused on locals, but for visitors the easiest thing is to go by foot and hit the many downtown honky tonks lining Broadway, one next to another, inviting and easily navigated, such as Robert's Western Word, Legend's Corner, Second Fiddle, Nashville Crossroads, the Stage, Honky Tonk Central and Bluegrass Inn.
When it comes to nightlife, Nashville has everything you'll need to make some memories. Whether you're looking for twangy two-stepping, underground music or a just a real good drink, you'll have more than enough to choose from in the 615 (that's Nashville's area code, if you were curious).

Roberts Western World. Anytime after 10 p.m. this place wil be rocking, rolling, and banjoing like crazy. It usually gets pretty packed, so don't plan on having a heart-to-heart with your dance partner. You'll be lucky if you catch their name amidst the loud music and teeny-tiny dance floor—but you'll laugh a lot!

The Stone Fox. New to the Nashville scene, brother and sister duo Elise and William Tyler opened The Stone Fox to offer a music venue managed by musicians. After 9 p.m., there's usually a small cover charge—and every night there's something new on stage. Techno? A dance party? Electronica? Rhythm and Blues? The Stone Fox has it all.

Bar No. 308. It's not just that this is my favorite bar in Nashville (although it is). Bar No. 308 seems to bring together a fun, interesting crowd every single night of the week. Looking for some flair in your ho-hum cocktail? Ask for "The Big Woo," or the "Monkey's Paw."

Happy party-hopping!