What's the best time to visit Nashville?
Answers from Our Experts (4)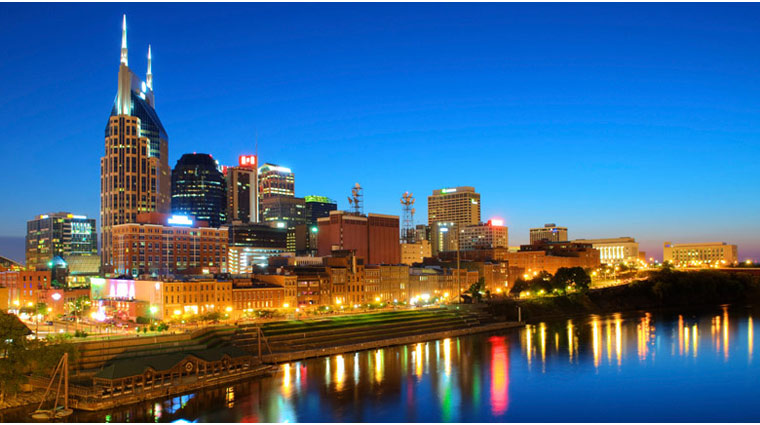 ©iStock/joshrinehults
Choosing the best time of year for visiting Nashville has more to do with your favorite activities than with the weather. While summers in the Music City are usually quite steamy and humid, the CMA Music Festival held each June in Nashville draws fans from around the world. Downtown Nashville's Fourth of July festivities are also some of the best in the country — featuring plenty of music and food at the city's Riverfront Park. April is also a busy month in the city with the Nashville Film Festival and the Country Music Marathon.

More generally, spring and fall are a great time in Nashville for those who enjoy outdoor activities such as hiking or dining alfresco. Late spring through early fall sees community calendars full of great free outdoor events, many of which showcase Nashville's rich and long roster of music talent from all different genres.

Since Nashville's winters are generally mild, many of the outdoor activities can still be enjoyed with just a tiny bit of bundling up in the winter. Even in bad weather, though, Nashville's museums, entertainment venues, shopping districts and honky-tonks provide plenty of enjoyable options for any tourist's itinerary.
Spring or fall is the best time to visit Nashville. There's so much going on in the fall — outdoor concerts at Centennial Park, mountain biking is great this time of year and they just opened a single rail trail in Percy Warner Park. It's a great time to go out and visit farms — I love to take my family out to Bloomsbury Farm, Bear Creek Farm or Rocky Glade Farm and see what they are growing. The weather is great. The spring is very much the same. Obviously, it's nice to avoid the humid summer months, too.
Spring or fall certainly are the best times to visit. It's cold enough in the winter that it can be tough to deal with Broadway and downtown. The summer is a little hot, but that can really add some grit to the honky-tonks. But I think spring or fall because the weather's nice and if you're taking a drive out in the country, there's a lot more beauty to appreciate. You can be outside with shorts and a T-shirt on and be just fine.
There's no doubt in my mind that the best time to visit Nashville is September - November. These late fall months will bring mild weather, beautifully golden-red leaves, and plenty to enjoy indoors and out.

In the fall, you can soak in all the hiking trails and outdoor adventures Middle Tennessee has to offer. Take a ride on the Natchez Trace Parkway to see the changing leaves, head out to Arrington Vineyards for wine and music on the hill, or venture out to Tennessee's newest state natural area: Virgin Falls. This is the time of year when you'll see outdoor concerts, farmers' markets and restaurants filled with patrons hoping for porch seating.

If you can't make it to Nashville in the fall, your next best bet is spring—but try to book your itinerary prior to Memorial Day. Somehow, every year, that holiday marks the return of mosquitoes and humidity! Whenever you make it to Nashville, you'll find there's plenty to explore!