What bath products does Trump New York offer?
Answers from Our Experts (2)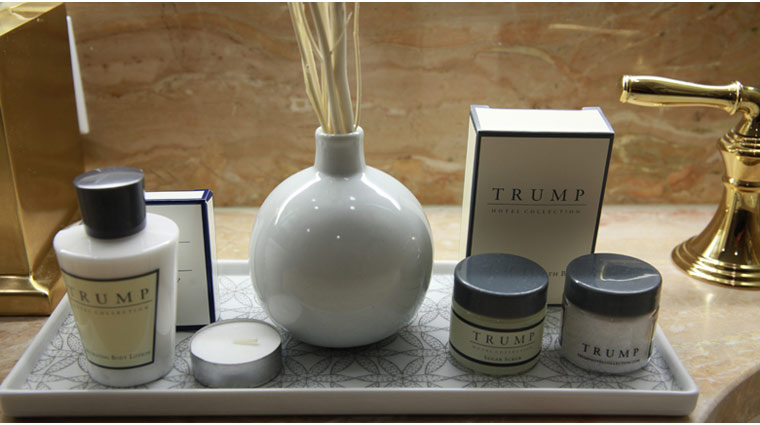 ©FiveStarTravelCorporation
Trump International Hotel & Tower New York offers its own custom line of bath products to pamper you during your stay at this luxury hotel. Shampoo, conditioner, face soap, shower gel, bath soap and body lotion are all included in your orange marble and gold-plated bathroom. There's no need to bring your own toiletries on the road or try to get everything into those pesky three-ounce bottles. After soaking in a hot bath, we suggest you curl up in the plush robe and slippers, and luxuriate in your posh room at the Forbes Travel Guide Five-Star hotel. You'll feel right at home; well, if your home is a castle, that is.
We offer Trump bath products in our bathrooms.