What are the best things to order at Brushstroke?
Answers from Our Experts (1)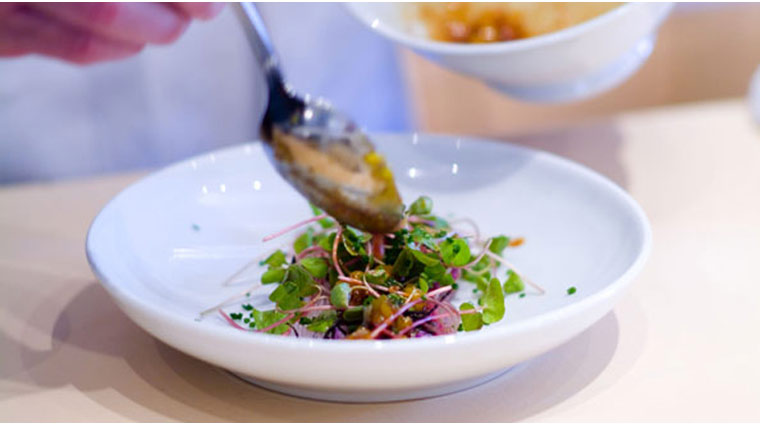 ©Bouley
With its seasonal menu, honing in on five choices at Brushstroke can be a bit tricky; but here are a handful of must-have items you'll (almost) always find at the Forbes Travel Guide Four-Star restaurant:

1. Ginger cocktail. Kick your night off and treat your palate with one of the eatery's expertly concocted cocktails, including the refreshing Ginger.

2. Anything with Wagyu beef. You'll want to savor this succulent cut of beef — it will literally melt in your mouth.

3. The 10-course tasting menu. If you want to fully enjoy the perks of Brushstroke's seasonal menu, you must order the pièce de résistance: the full 10-course tasting menu.

4. The seven-course vegetarian tasting menu. For the animal-friendly folks, there's always the deliriously delicious vegetarian tasting menu. In fact, you'll probably want to try it even if you are a meat lover.

5. Dessert. There are plenty of tasting treats on the New York City restaurant's rotating tasting menu, but we recommend the soy milk panna cotta over sweetened red beans with matcha tea sauce. Your taste buds will thank you.