What is the food presentation like at Brushstroke?
Answers from Our Experts (1)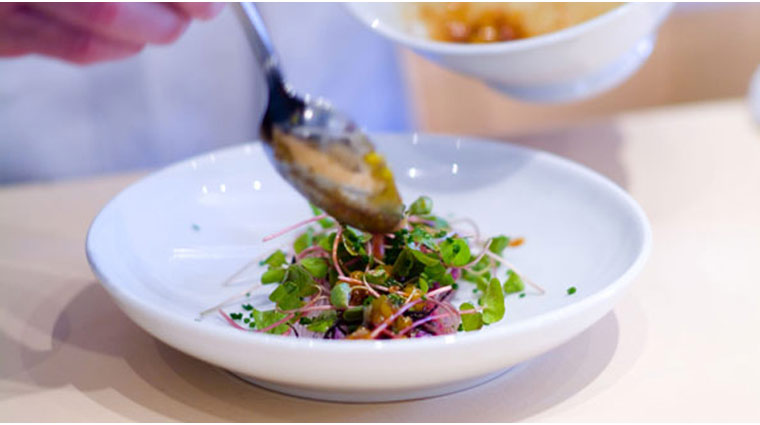 ©Bouley
Food presentation at Brushstroke is artful yet simple — don't expect towering, toppling plates piled high with frou-frou garnishes and extraneous flourishes. Simple accompaniments rule in the austere Tribeca space, with dishes presented on Ozen, the traditional lacquered platters of Japan. The sleek aesthetic is carried throughout every single aspect of the Forbes Travel Guide Four-Star restaurant, perfectly offsetting the intricate flavors found in the cuisine. The dining room's 12 blond wood tables are bare, with pristine white linen napkins lying in front of each seat. Even though decorations are minimal, you'll spy a few interesting touches, such as rice-paper lined windows and a trio of playful dioramas.