What are the best boutique hotels in New York City?
Answers from Our Experts (1)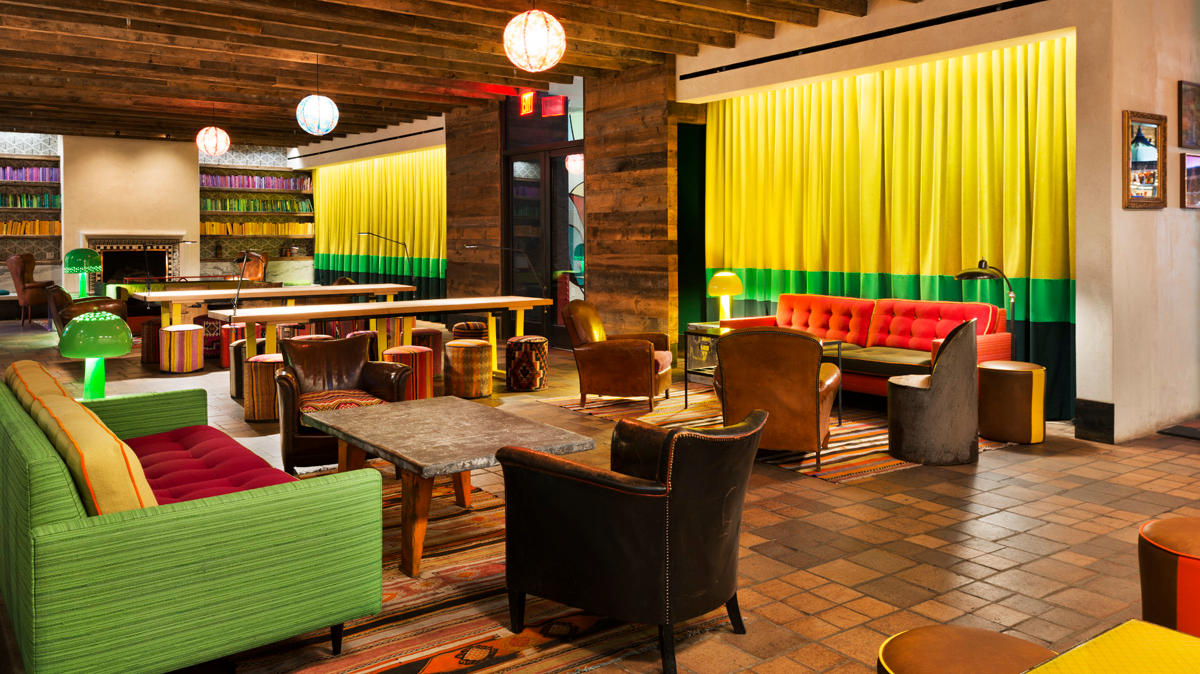 It's no secret, there are plenty of great hotels in New York. However, if you are looking for something smaller and special, and maybe with an artistic bent, perhaps one of the chic boutique hotels are for you. Here are three that really stand out, and yes, two of them feature restaurants by top British chef April Bloomfield, but hey, the woman knows how make food sing, and that's reason enough.

The Pod 39 Hotel: Even though my favorite part about this spot is Bloomfield's Salvation Taco joint downstairs, there are many other reasons to stay in this Midtown hotel. First, the rooms are small, clean, and simple, with an "away at camp" sort of vibe, which is in part because they offer bunk beds as well as full, queens, and kings. This doesn't mean the "pods" don't have an air of luxury to them, more, a modern and youthful approach. If you are seeking more space, head to their "Play Room," an area that sports a giant Moroccan-tiled fireplace, vintage couches, ping pong tables, and a bar. They have another bar on the roof, and it's darling with romantic arches, bright tiled tables, and strings of lights illuminating the outdoors. Come this summer, it will be the perfect place to sit with a cocktail, and maybe a taco, and watch the sun set.

The Jade Hotel: Located in Greenwich Village, this Art Deco-styled hotel is great option for those looking to stay in the crux of New York culture. They have 113 rooms to choose from, including the Hudson Queen Suite that features a private outdoor patio with views of their blooming garden. For those without the veranda, there is plenty to enjoy, like the lamp-lit sunken lobby, New York-themed library, and their speakeasy-styled Grape and Vine restaurant. Plus, as soon as you leave, you can find New York bustling, right outside the door.

The Ace Hotel: The reputation of this NoMad boutique hotel speaks to the stylish traveler, after all, each of their 269 rooms feels like you just stepped into a well curated New York City apartment inhabited by a musician perhaps, or independent film maker. Heck, you can even check out the loft spaces, complete with a guitar in the corner and fully stocked mini bar, and really make believe you live in this glorious city. Another perk of staying at the Ace? Well, the lobby is a library-like public space with large, leather couches and wooden tables that bring all sorts of characters to perch, study, and sip Stumptown coffee. For food, you can head to April Bloomfield's famous restaurant The Breslin, or go for fresh oysters and great cocktails at The John Dory Oyster Bar.