What are the best museums in New York City?
Answers from Our Experts (9)
New York City is known for its world-class museums in art, history, science, culture and more. Just to give you an idea, the area of Fifth Avenue from 82nd to 105th Street is officially designated Museum Mile, and includes nine museums.

The American Museum of Natural History — think back to Ben Stiller's A Night at the Museum — is one of the largest natural history museums in the world. This enormous Upper West Side institution is famous for its dinosaur exhibits, with about 600 of its more than one million specimens on display. Throughout the museum you'll also find life-like dioramas with taxidermied animals such as bears, elephants and jaguars in their natural habitats.
Whatever your interests and passions, New York City offers numerous museums of various subject matters. The most popular are the Metropolitan Museum of Art, the Museum of Modern Art (MoMA) and The American Museum of Natural History. But don't forget the smaller gems like The Frick Collection or the Neue Galerie.
1. Museum of Modert Art (11 W. 53rd St. between Fifth and Sixth avenues, 212-708-9400). Founded as an educational institution, MoMA is dedicated to being one of the top showcases for modern and contemporary art in the world. The most striking feature is the entrance: a 110-foot atrium towers over an indoor walkway, which extends from 53rd Street to a new entryway on 54th Street. This vastness continues throughout the museum, which is double its previous size and spread out among six floors. This allows the museum to showcase more of its permanent collection and offer common areas for reading and reflection. The museum's collection is quite varied and includes paintings, sculptures, photography and design objects.

2. Guggenheim Museum (1071 Fifth Ave. between 88th and 89th streets, 212-423-3500). One of the world's greatest depositories of modern art, this famous museum building was designed by Frank Lloyd Wright and houses a collection that includes French impressionist and post-impressionist paintings of many pioneers of 20th-century art: Klee, Ernst, De Kooning, Picasso, Holzer and many more.

3. Metropolitan Museum of Art (1000 Fifth Ave. at 82nd Street, 212-535-7710). In formation since 1870, the museum's collection now numbers more than two million works of art from the four corners of the globe, ancient through modern times. It is today one of the world's greatest museums with a mind-boggling collection that takes more than a few days to cover.

4. Whitney Museum of American Art (945 Madison Ave. at 75th Street, 212-570-3600). This museum, built by Marcel Breuer in 1966, boasts a permanent collection of about 13,000 paintings, sculptures, prints, drawings and photographs, representing nearly 2,000 individual artists. In 1968, the museum received the entire artistic estate of Edward Hopper — more than 2,000 objects. In addition, the Whitney holds the largest public collections of works by Alexander Calder, Reginald Marsh, Agnes Martin and Ad Reinhardt, and some of the finest examples of paintings by Georgia O'Keeffe, Milton Avery, Jasper Johns, Jackson Pollock and many others.

5. Neue Gallerie (1048 Fifth Ave. at 86th Street, 212-628-6200). Housed in a Louis XIII-style mansion, this small specialized museum is devoted to early-20th-century German and Austrian art and design. There is also an authentic Viennese eatery onsite, the Café Sabarsky. Children under 16 must be accompanied by an adult.
The best museums in New York City are:

The Frick Collection

The Museum of Modern Art (MoMa)

Guggenheim

The Metropolitan Museum of Art (Met)

The American Museum of Natural History
I'll throw out the two standards: the Met and MoMA. For me, if I am looking to kill some time or in a mood or funk, I love going to the impressionist wing at the Met, regardless of it not changing as far as its display pieces. At the MoMA, some of the stuff I just don't get, but then there are others that provide a sense of art appreciation that I would never think. It's kind of hit-or-miss for me. I think first and foremost would be the impressionist wing at the Met.
Museum of Natural History. There's also the Museum of Art and Design, which we almost put a restaurant in. They have a lot of [Dale] Chihuly work. It's a smaller museum, but it's beautiful. It's in a great location and easy to get to. I like MoMA, too.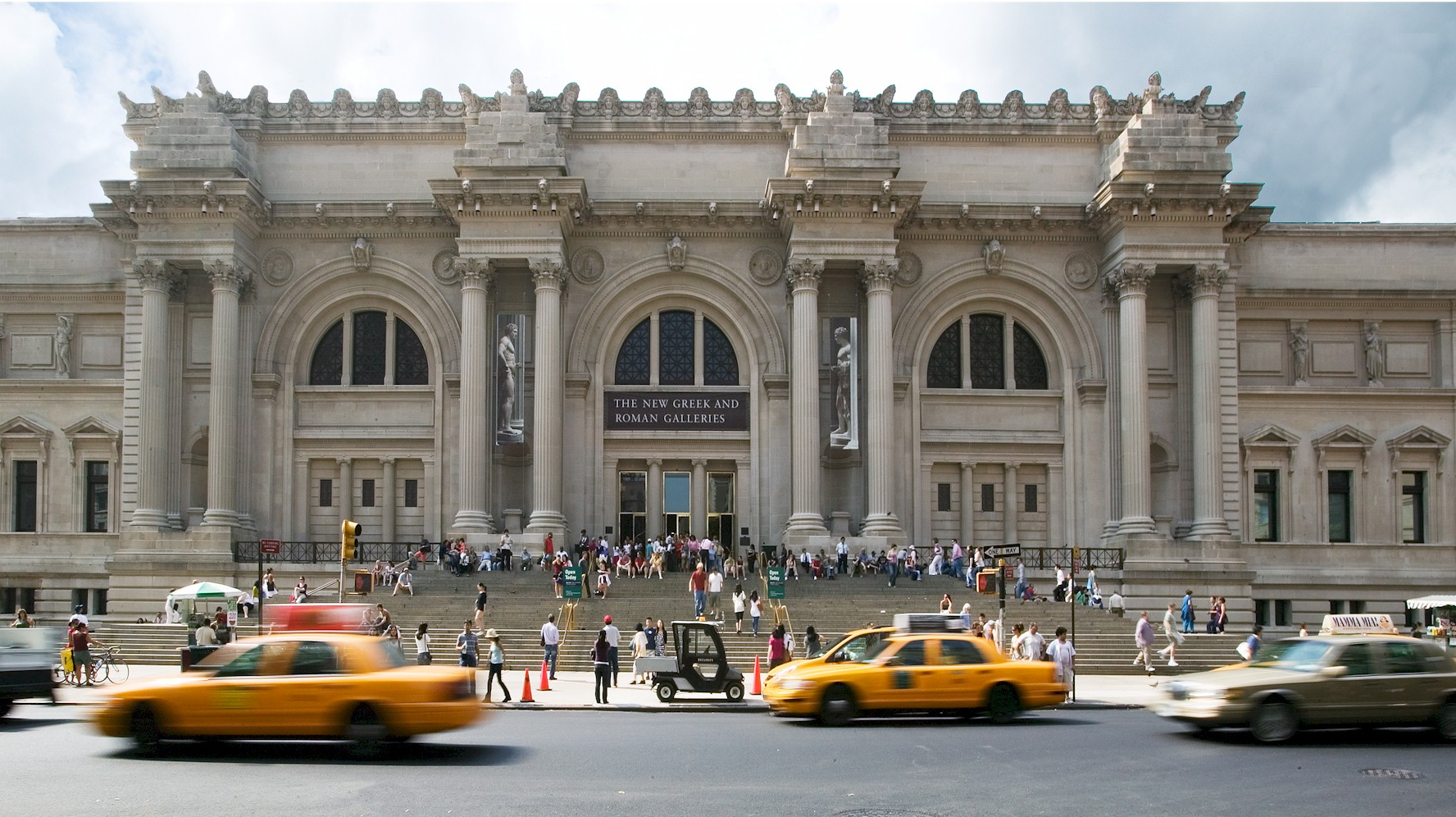 No matter what you are into, New York City has a museum for everyone. Science lovers can revel in the American Museum of Natural History, where you can wander around their halls and discover rooms chock full of plants, animals, culture, and science. They have a whole area dedicated to dinosaurs, an underwater exhibit complete with a 94-foot-long model of a blue whale, and a whole space exhibit with a planetarium.

For art fans the options are endless, but one of the best museums to check out an array of methods, time periods, and styles is at the Metropolitan Museum of Art in the Upper East Side. There, they feature rooms lined with turn of the century American art, restored and replicas of ancient Greek statues, a modern art section, photography, and more. You can spend days there and never see it all.

Another museum that doesn't get a lot of press but is excellent is the New York Transit Museum in Brooklyn. Here, they have taken over an old subway station, and you actually get into it by walking down the steps as if you were talking the train. Once inside, the museum is dedicated to the history of transportation in New York, especially the trains. On the second layer, they have old subway cars that you can wander in and out of and fantasize about what it was like to be on an outdoor, elevated track thirty years ago. Plus, this is a great spot of kids and adults alike.
Museum of The City of New York, Carol Cain, GirlGoneTravel.com
Nothing beats a museum day in New York City, the list of which is as diverse as the city's residents. Discount days, free admissions, and family events and weekends, allow for many to visit and enjoy all the history and beauty often found within their walls.

Of course, everyone rushes to see the collections at NYC's iconic Metropolitan and Guggenheim museums, as well as the beloved Museum of Modern Art, all great choices with their own identities and appeal.

But if you are looking to learn a bit about the diversity of the city itself, here are a few of my top choices:

1.The Museum of The City of New York If you want to get a taste of NYC and its rich history, to me, there is no better place to start than at the NYC landmark. Though the exhibits change and the information display can be different from one installment to another, the essence of the city, of the people who live here, and of the stories to be told is ever-present. The museum was founded in 1923 with the sole purpose of presenting the history of New York City, USA and its people. The museum is housed in a brick and limestone building, designed by Joseph J. Freedlander in the neo-Georgian style.

2.The Japan Society, also a NYC landmark, was founded in 1907 and showcases a wonderful collection of Japanese art and cultural elements throughout its various exhibits. But beyond the exhibits and family-friendly activities hosted at Japan Society, visitors can also enjoy Japanese language and writing courses. Lectures, networking sessions, performing arts and film – these are all activities and programs available to the community and to those interested in learning more about this fascinating culture.

3.El Museo del Barrio was founded by artist and educator Raphael Montañez Ortiz and a coalition of parents, educators, artists, and activists 40 years ago, El Museo has always been a source of pride for Latino artists for years. A jewel of El Barrio (Spanish Harlem in NYC), the museum is located along other great museums on 5th Avenue's Museum Mile. Every third Saturday of the month El Museo hosts an array of special workshops, exhibitions, activities representative of the Latino culture.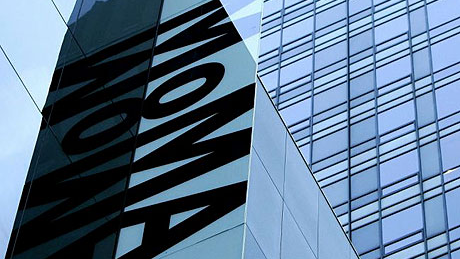 The best museum in New York City depends on your individual interests.

To dig deeper into the immigrant history of New York, check out the Tenement Museum in the Lower East Side. This museum guides visitors through restored apartments from certain moments in history to tell the story of immigrants starting a life in Manhattan.

If you're more interested in modern art than history, spend a day—preferably not a weekend, when crowds grow significantly—at the Museum of Modern Art. One current exhibition that has gained a lot of attention is called Rain Room and offers an experience of "controlling the rain". A downpour of rain is interrupted whenever a human body is detected. Visitors can walk or dance through the rain and never get wet.