What are the best outdoor activities in New York City?
Answers from Our Experts (2)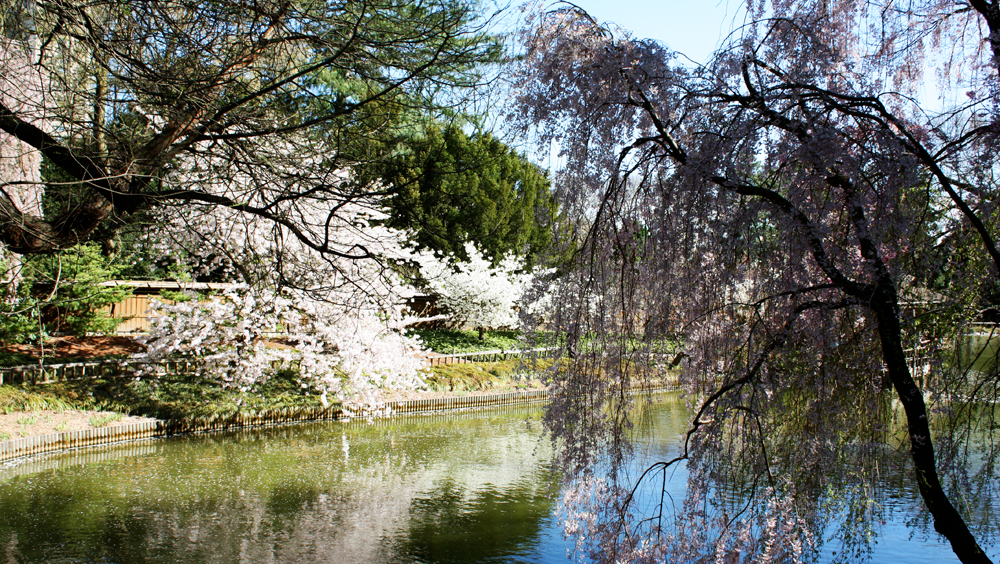 Now that spring is finally here, there are a ton of great things to do outside. My favorite nice weather adventure is walking along The High Line, a park constructed on top of a defunct train track. Here, they have planted native trees, bushes, and flowers, and have plenty of places to park for a while and watch the world go by.

Another great outdoor activity to do right now is biking along the Hudson River. New York has just installed Citi Bike, a bike-share system that allows you to rent bicycles from various outposts and drop them off somewhere else. You could also take the bikes around Prospect Park in Brooklyn, where they have bike kiosks and plenty of bike lanes around the beautiful park.

If you find yourself at Prospect Park, you might as well head to the Brooklyn Botanical Garden, a beautiful space with rose gardens, great lawns, ponds full of turtles, and a beautiful Shakespeare Garden. The New York Botanical Garden in the Bronx is also lovely, and much bigger. Right now they have the Manolo Valdés sculpture exhibit, an edible garden, and soon, an exhibit on healing plants.

Nice weather also makes touring around the city a pleasant venture, and the Levy's Unique New York tours are some of the best. Take the food tour through Manhattan, the Jewish Gangsters of the Lower East Side romp, or their punk rock walk, which takes you through the Bowery and Lower East Side and gives you a historical taste of the scene.

After all this outdoor excitement, it's time to have a drink and bite to eat, which are some of the best outdoor activities you can do. Head to Crown Victorian Bar in Brooklyn, where they have a huge space outside, 24 craft beers on tap, and a kitchen serving up fried green tomato sandwiches, hamburgers, and fries.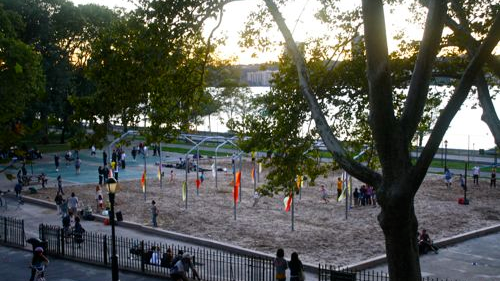 Hudson Beach
When it comes to spending time outside, nothing beats the free events at Central Park, whether it be taking in a performance at Shakespeare in the park or one of the Summer Concert series, Central Park is has a lot to offer. A favorite outdoor activity in the park also includes an afternoon on the pond while on a rowboat, or a picnic at Sheep's Meadow.

If you'd like to try a different park, and one with a water view, then Riverside Park is the place to be. A walk or ride along the Greenway, or an afternoon playing volleyball in Hudson Beach (Riverside Park 105th St entrance, lower level) is a great way to greet the sunset, which is a gorgeous sight from there as well.

Other fun outdoor activities include taking in summer festivals at Governors Island, or renting bikes to ride across Brooklyn Bridge (you can also walk across the bridge) and make your way to Dumbo for some ice cream at the Brooklyn Ice Cream Factory.