What are the best sushi restaurants in New York City?
Answers from Our Experts (1)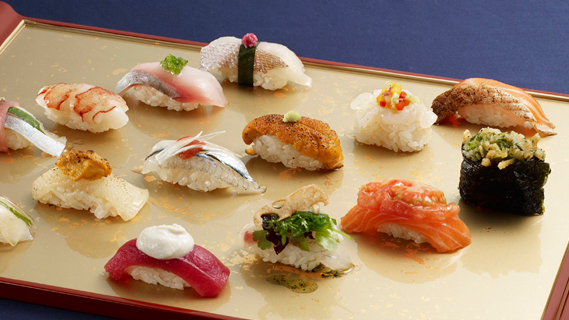 Nobu Matsuhisa has been churning out some of the best sushi in city since 1994 at his iconic joint Nobu, and it's still one of the best places to go to get it. Of course, you can go to Nobu Next Door too good food, which is, you guessed it, right beside the original eatery. There, they offer yellowtail sashimi with jalapeno, lobster ceviche, Bigeye tuna tataki, and more raw, tasty delights from the sea. Another famous sushi master with a shop in the city is Masayoshi Takayama, whose Masa restaurant is located in the Time Warner Center, right by Per Se. Here, the room is intimate and there are only a handful of tables, so make sure to reserve a spot well in advance.

At Sushi of Gari they serve an array of fresh nibbles, all expertly handled by chef Masatoshi "Gari" Sugio, who has been making sushi since he was 19. There are five locations in the city and though the menus differ at each one, you can find little twists to certain offerings like truffle oil-laced fluke and Spanish mackerel with mushroom. For more of Sugio, head to Sushi Seki where the chef trained under the master for five years before opening up his own joint on the Upper West Side. Known not only for having great fish, Sushi Seki is also a late night hangout spot for cooks, and plenty of celebrity chefs have been known to pop by.

For a laid back atmosphere with amazing sushi to boot, Jack and Grace Lamb's Jewel Bako in the East Village is a good bet. Here, sushi master Yoshi Kousaka whips out creamy slices of fresh Scottish salmon, live scallop, crispy sea bass, and a roll stuffed with Japanese Snow Crab and avocado. Blue Ribbon Sushi also has an excellent selection, as well as locations in both Manhattan and Brooklyn.