What are the best yoga studios in New York City?
Answers from Our Experts (1)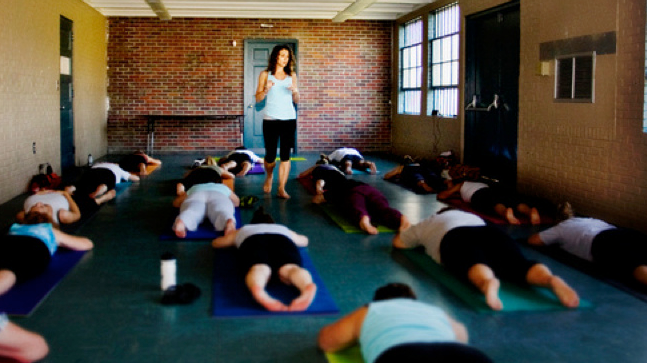 Photo by Lyn Tally
Even after all these years in the spotlight, yoga remains a popular pastime for all sorts for folks. That means there are hundreds of yoga studios in the city to get your downward facing dog and sun salutations going. Some of the best include Greenhouse Holistic in Williamsburg, Brooklyn. Here, they offer an array of classes from Ashtanga yoga to pilates to Vinyasa. They have four studios within walking distance to each other, so finding one to match your schedule is easy.

In Chelsea, YoGanesh YoGa is a charming, intimate studio that hosts three to five classes a day. With different levels of Vinyasa, Kripaulu, and Hatha, this yoga studio works well for beginners, plus, their instructors are hands-on and friendly so you really get the most out of the stretches and breathing exercises.

Another good bet for friendly yoga is found at the Laughing Lotus. This studio started in 1999 on a rooftop playground, and now, they have venues all the way from New York to San Francisco. No wonder, this is one of the most approachable means to yoga out there, as their class listings prove easy to comprehend and let you know what the level of each one is. Plus, they have a Lotus Rocks course that incorporates fun music and a lot of energy.

On the sleeker side, uptown, at Pure Yoga, they meld class with classic poses. You can go for their invigorating Hot Power Yoga, the calmer Kundalini, or for an even more calming course, go for the Slow Flow Meditation.