What are the most romantic restaurants in New York City?
Answers from Our Experts (5)
©RoselandBallroom
If love is on your mind, rest assured the most romantic restaurants in New York City will satisfy more than just your palate. Book a table for two at one of these dining destinations that is known for heating things up outside of the kitchen.

One if By Land, Two if By Sea. One of New York's iconic destination date restaurants, One if By Land, Two if By Sea is venerable — it's been a romantic favorite since opening in 1972. But that doesn't begin to explain the building's real pedigree: It once served as the carriage house of Aaron Burr, third vice president of the United States­—perhaps most famous for killing Alexander Hamilton in a duel. But, amazing lore aside, this white-tablecloth West Village gem stands on its own with charm to spare, flaunting handsome stone walls, early American portraiture, gorgeous chandeliers and expansive windows. Enjoy live piano music in the convivial bar before heading to your candlelit table for the famous beef Wellington American delights on the prix fixe menus.

From the eloquent six or eight-course tasting menus, to the intimate ambiance (we love those Limoges chandeliers), Forbes Travel Guide Five Star Daniel in New York's Upper East Side exudes elegance on every level — making it the perfect dining environment to impress your main squeeze. From helping you navigate the 1,500-bottle wine list, to modifying dishes to meet dietary restrictions or preferences, the conscientious staff is on hand to ensure your evening goes off without a hitch. If date night includes a little entertainment, dine early to take advantage of the three-course pre-theatre prix-fixe menu (we love the black sea bass with Syrah sauce) for $125 per person — including wine pairings — Monday through Thursday between 5:30 and 6:00 p.m. Considered one of the top French restaurants in the country, don't forget to make a reservation — unless you plan on dining à la carte in the sophisticated lounge while sipping effervescent Apricot Royale champagne cocktails.

Located on a small island featuring 360-degree views of the Manhattan skyline and the Brooklyn bridge, The River Café boasts one of the most unique — and romantic — settings for an intimate night on the town (in Brooklyn). The à la carte menu is made-up of modern American dishes like Wagyu steak tartare (prepared tableside); crisp duck breast with white truffle honey and fennel pollen glaze; Chilean turbot fillet with crisp crabmeat and zucchini fritter; and a caramelized apple tart with creamy vanilla ice cream. The River Café's wine programs is one of the best in the country, so we highly recommend trying some of the world's most sought after vintages from wineries like Domaine Ramonet and Chateau Reyas.

If you can't whisk your date away to the French countryside, take a trip to the Forbes Four-Star Bouley, dressed with lush tapestries, vibrant French provincial paintings and mood lighting ripe for romance. The real charmer is acclaimed chef David Bouley, who can be found working meticulously in the kitchen preparing dishes such as steamed skate with fresh chamomile and organic lamb with eggplant moussaka for all the seasoned foodies, fashionistas and celebrities that grace the dining room. End your date on a sweet note with Bouley's vibrantly colored signature petit fours (mini macaroons), ranging in flavor from fruit-forward raspberry, to spicy licorice.

Forget kissing several frogs to get a prince. A dining experience at La Grenouille (frog in French) has continuously charmed patrons — from Truman Capote to Martha Stewart — with its polished service, theatrical atmosphere (red banquettes, oil paintings, mirrored walls) and French classical cuisine, such as a buttery Dover sole and (ironically enough) tender frog's legs. Aside from the impeccable presentation and flavor of its dishes, the Forbes Four-Star restaurant is known for its intricate floral bouquets, which are updated weekly and timed with the seasons. As if that wasn't the epitome of romance, grab a seat near the wood-burning fireplace and listen to the pianist playing classic French songs as authentic as the cuisine.
The five most romantic restaurants in New York City are:

Jean Georges

Bouley

One if by Land, Two if by Sea

River Café

Peasant
For a romantic date in New York City, the best restaurants are The River Café, La Grenouille, Bouley and Mas.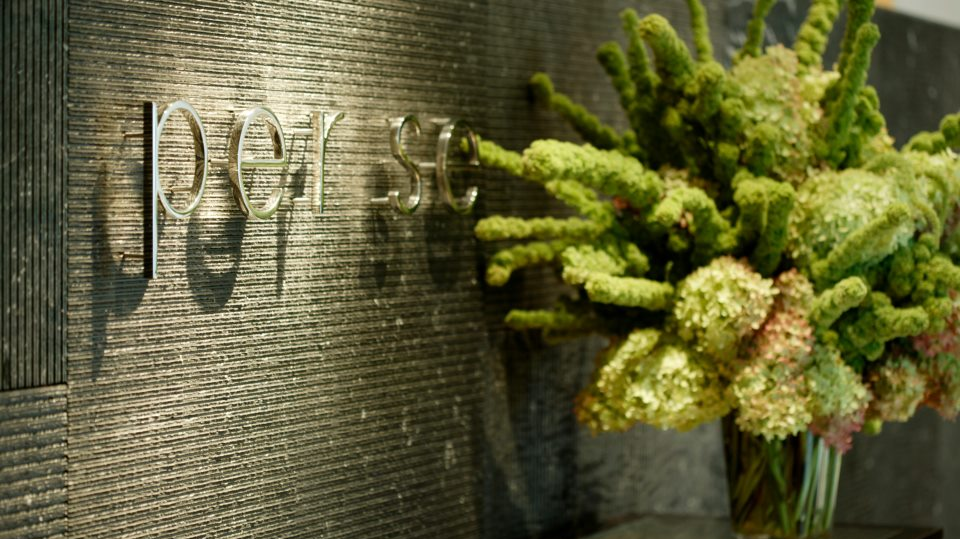 Finding a private, intimate dining spot in a city where it seems dining out is a sport everyone participates in, can be a challenge. But not an impossibility. Here are some romantic spots:

King's Carriage House is located in a European-style two-story townhouse on the Upper East Side. The decor is elegant with its various paintings, antique furniture, and crystal chandeliers. The cuisine is one of the best, but what guests looking for an intimate experience most enjoy are the choices in dining room areas. From the Willow Room, which seats no more than 22 guests and hosts a collection of antiques, to The Hunt Room which seats no more than 16 guests, surrounding them in painting and decor reminiscent of the Irish countryside.

Per Se, located in the Time Warner Building, makes it on the list of one of the most romantic restaurants because of what it offers its guest, not just in food or wonderful location (near one of the most iconic spots on NYC) but in what a visit to Per Se is: a journey, a culinary experience and worthy of celebration. Especially one worthy of sharing with someone you love.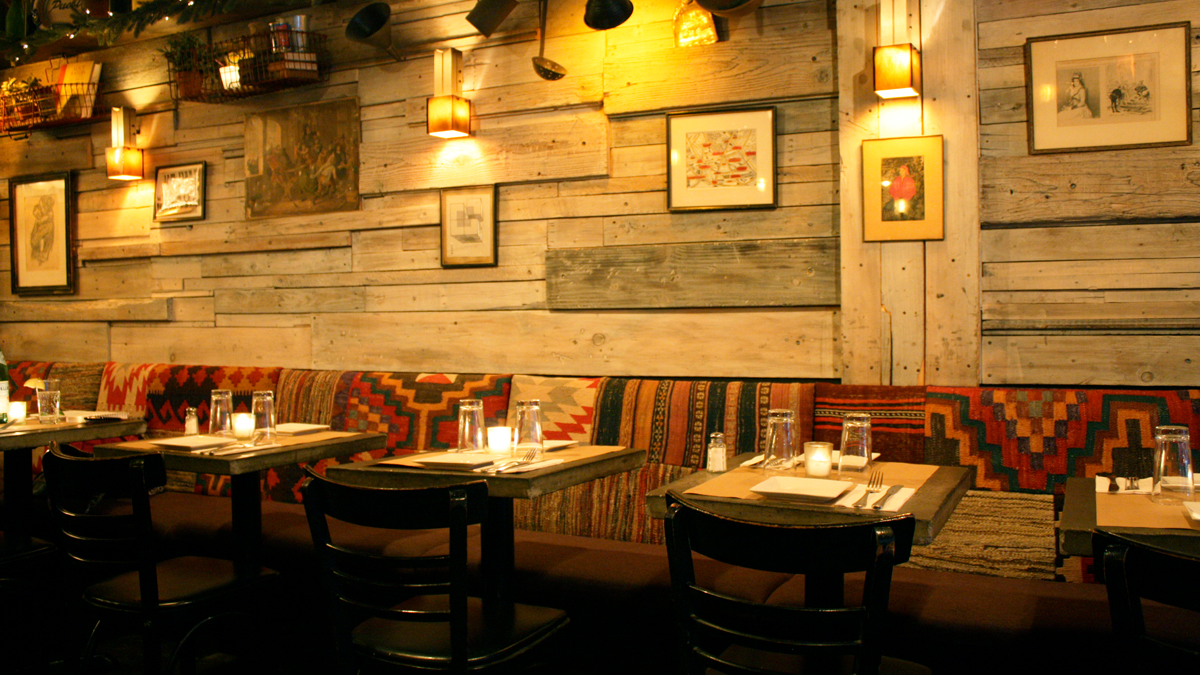 Romance comes in all forms, some people think a tiny, quaint restaurant is the key to love. Others find romance in tall, airy windows that steam up in the cold weather; and some lovers like to make eyes over a dinner table in a dark, secret space. Given these credentials, here are some under-the-radar romantic spaces for all gourmands.

Mono+Mono: This darling Korean joint in the East Village has a hip, yet cozy vibe due to the dark, wood-paneled sidings, wall of records, and jazz music wafting through the open room. It's a great place for a second or third date, plus, their spicy twice-fried chicken wings are amazing—just make sure to cool down the heat with plenty of soju cocktails.

Tabare: With low lighting, comfortable banquets, and wood-lined walls, this tiny Uruguayan restaurant in Williamsburg, Brooklyn is a great spot for love. It's also a great spot to eat. Here, they serve Latin American eats with a Brooklyn twist, including baked empanadas stuffed with grass-fed beef and olives, and a handmade ravioli of the day. Just avoid getting the Chivito Completo, it might be an amazing sandwich/burger, but it's so messy to eat, unless you have been with your partner for years, it's better left to solo dining.

The Vault at Pfaff's: For clandestine romance, this basement cocktail lounge and small plates joint is the place to be. Cozy up to your lover over a plate of duck confit rillettes and Arctic Char tartare, and make eyes over Turf, a Nolet's gin and absinthe cocktail, or Toot's Rob Roy, a drink lovingly mixed with Famous Grouse Scotch, Pernod, and house-made citrus bitters. The setting is dark, the nooks and crannies many, and the servers are dressed in classy costumes designed by Christian Siriano.

L'Amant: Paris is for lovers, so, it stands to reason a French-owned bar and restaurant is as well. At this newly revitalized spot in the West Village, the owner has added a 1940s feel to the intimate space, as well as a slew of solid cocktails like the bright Mekong River made with house-infused apple and ginger Wodka vodka. They also have an array of savory nibbles like the duck confit shepard's pie with foie gras, truffle-laced French fries, fresh oysters, and Peking pork buns. The space is small, perfect for getting close to your date and listening to Nina Simone while dining.