What restaurants have the best wines in New York City?
Answers from Our Experts (2)
Veritas, I think, has an extensive wine list. I used to work at a restaurant called CRU, which is now closed, and I see a lot of similarities there as far as depth. When it comes to different verticals, different producers and different vintages. Gramercy Tavern has another great wine list.

For more value-oriented, one of [Mario] Batali's pizzerias called Otto has a pretty good Italian selection. You can find some hidden gems on that. It's pretty extensive.

The Terroir wine bars here in New York. It's a Paul Grieco and Marco Canora group of restaurants. I think there's four in Manhattan and one in Brooklyn. It's just very creative, fun, well thought out, highly expansive when it comes to different areas at a price-point depth I have yet to find. Again, it's a very savvy, well thought-out, almost inspiring place to go and just read the wine list.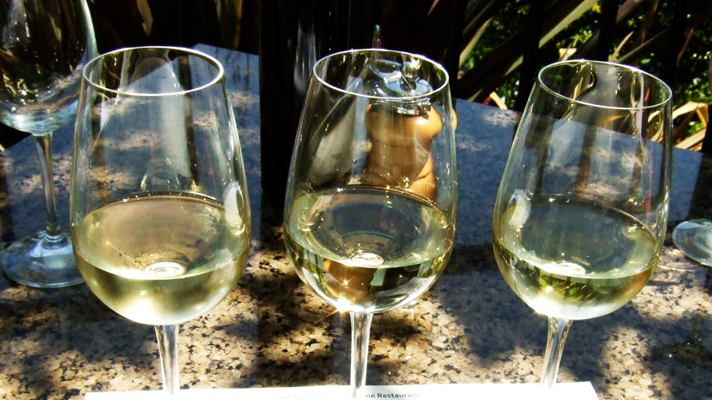 New York is all about wine. Not only do we have three great growing regions—Finger Lakes, Long Island, and Hudson Valley—but some of the best sommeliers in the world. This means you can stop into a slew of illustrious restaurants and choose from hundreds of great vinos. One of my favorite palaces to go is Gramercy Tavern, where their fabulous beverage director Juliette Pope has added hundreds of wine from all over the world, including Hungry, Austria, Argentina, and New York.

The New York Momofuku restaurants also have a leading lady for their wine program, Jordan Salcito, who has curated a simple, but elegant list. Before she was at Momofuku, Salcito worked at Eleven Madison Park, one of Forbes' Star-Rated restaurants and another superb place to get wine, and food for that matter. Though they don't have an epic list of vinos, the choices are tried and true, with a few surprises in the mix. Plus, they offer half bottles, which is an excellent way to sample wines.

If you are searching for Italian varietals, Babbo has over 2,000 excellent options to choose from. Luckily, they do wine by the quartino, a bottle that holds a quarter of a liter, and allows guests to try multiple selections. Chef Gabe Thompson and barman Joe Campanale also have added a lush Italian wine list at their newest restaurant L'artusi, and you can find wine by the bottle from just about every region in Italy.

On the French side, Veritas' world-renown wine cellar overseen by Alexandria Cubbage has 75,000 bottles in their inventory, and offer 3,000 on their daily list. Not surprising, chef Daniel Boulud's Daniel restaurant features an array of French wines too, though they include 14 other countries to showcase on their 2,000-plus menu.