What are the best clothing boutiques in Oahu?
Answers from Our Experts (1)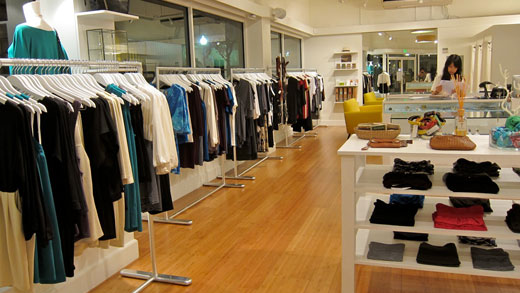 Oahu is a shopper's paradise, with an eclectic mix of high-end retailers to small, locally owned boutiques in every major urban area, from Waikiki to the North Shore.

Here are three of my favorite boutiques:

Fighting Eel, various locations (shown above)

Local designers Lan Chung and Rona Bennett know how to design a dress that works at both the beach and the boardroom. The pair recently opened its third location in the Royal Hawaiian Shopping Center, right in the shopping district of Waikiki. As with its other two stores, this Fighting Eel boutique not only sells the latest FE and Ava Sky collections, but it offers clothing, jewelry and accessories from other local designers.

Drift Boutique, 3434 Waialae Ave. in Kaimuki

Hard-to-find but worth the effort, Drift Boutique in quaint Kaimuki appeals to that beach girl in all of us. Find shell earrings, one-of-a-kind beach bags, vintage quilts and more.

Eden In Love, Ward Warehouse

Owners Tanna and Bryson Dang ran The Wedding Cafe here and hosted wedding workshops that brought hundreds of brides to its shop in Ward Warehouse. These brides liked to shop — and trusted the pair — so they turned part of their store into a boutique. Its popularity has grown over the years and now the shop boasts a loyal following — not all brides — eager to see the new arrivals that hit its floor every week. But it's not just maxi dresses and perfect leggings. Eden In Love is stocked with accessories, too, like obi belts and infinity scarves.