What are the best hiking trails in Oahu?
Answers from Our Experts (1)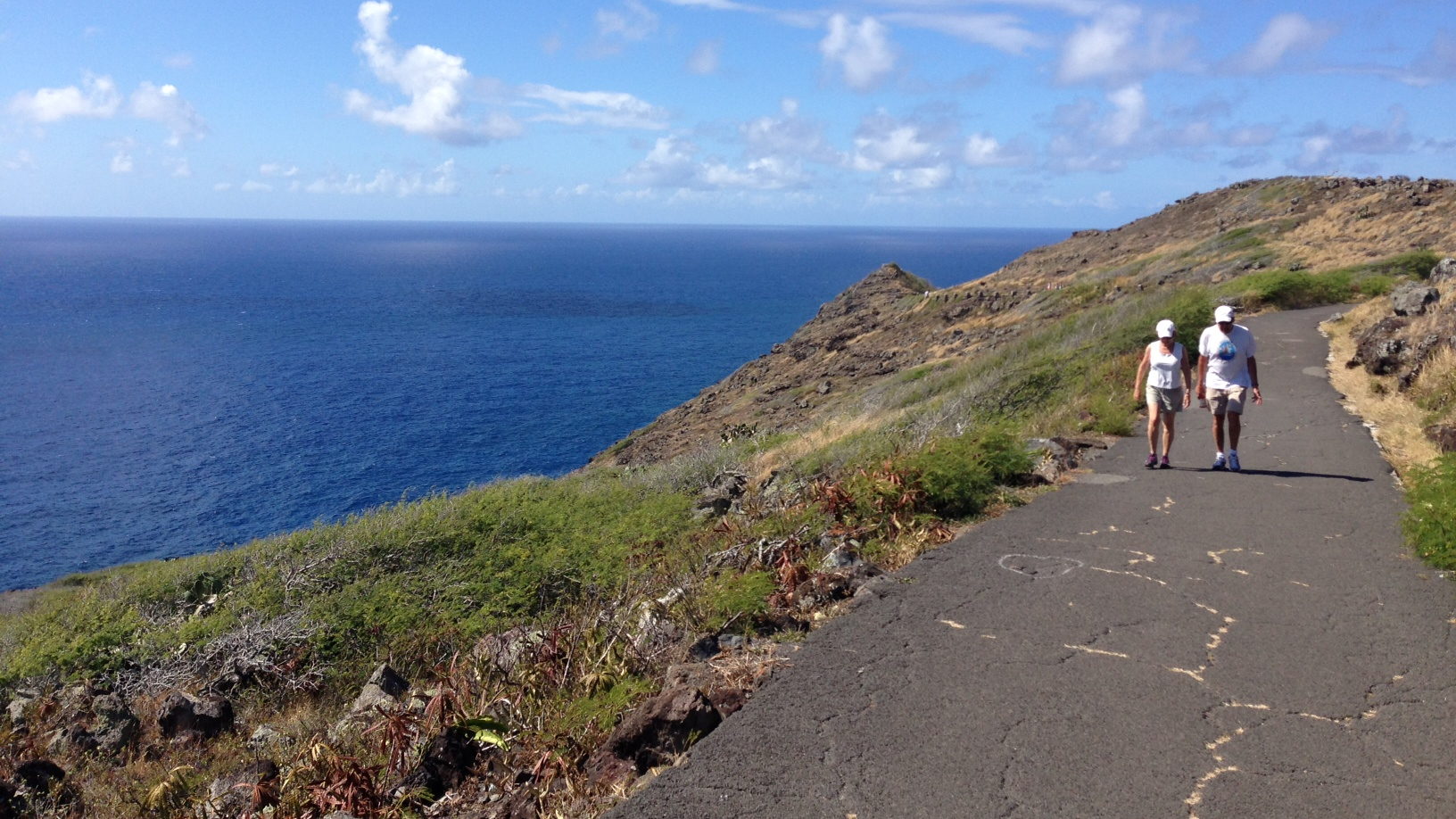 Oahu is a hiker's paradise. There are so many paths and trails traversing the mountains of the island, and far fewer people hike than, say, surf or lounge at the beach. So it's not uncommon to find fairly uncrowded trails on Oahu's ridges and valleys.

And Oahu offers a variety of trails for all skill levels with views ranging from lush rainforests to sweeping vistas of the island's coastlines.

Here are three fairly easy hikes worth checking out:

MAKAPUU (shown above), East Honolulu

Right after Sandy Beach on Oahu's southeastern coastline is a paved trail leading to Makapuu Lighthouse. It's one of the most popular trails on the island because of its ease, it's stunning views of the Pacific Ocean, and the abundance of parking at the trail head. (Be careful, though, this place is known for car break-ins.) It's an easy three-mile loop perfect for novices and veteran hikers alike. From late December to early May, this spot becomes the perfect place to watch migrating humpback whales.

WAIMANO POOL, Pacific Palasades

This is a popular hike with residents — you need a car to get here — that's fairly strenuous, especially on the way back, and ends at two deep swimming holes backed by a cascading waterfall. This 3-mile roundtrip valley hike leads down through Waimano Valley and through groves of strawberry guava and mountain apple trees. At the end, there's a narrow, slippery trail that leads to the stream and the upper pool at the base of a waterfall. The hike back, through, is mostly uphill, so save your energy.

MAKIKI-TANTALUS, Honolulu

This 8-mile loop hike circles Tantalus peak right in Honolulu. This hike is part of a network of trails; it uses eight of the 18 different trails in the Honolulu mauka (mountain) trail system. Along the path you will see native trees like the ohia and kopiko and hear songbirds like the Japanese bush warbler. There are several scenic overlooks that offer views of three different valleys and the majestic Koolau Range.